Schematic Lake Of Bays Cottage Ideas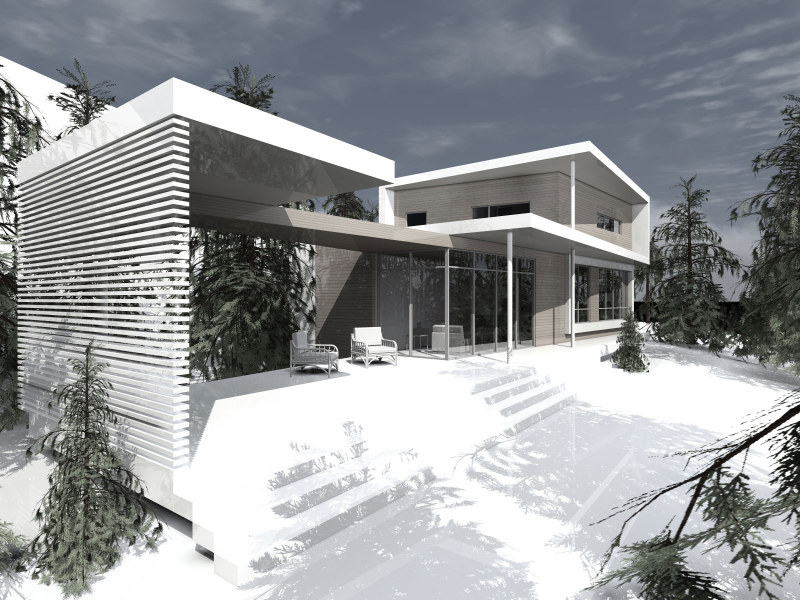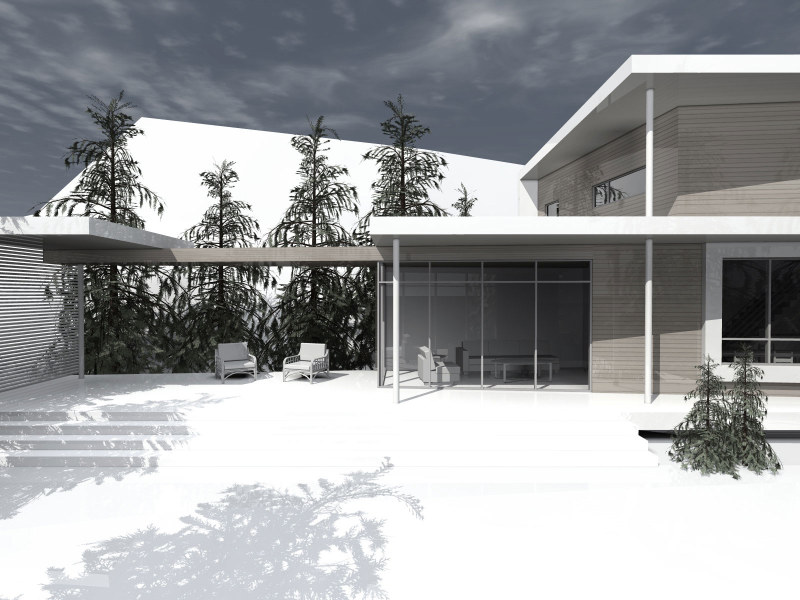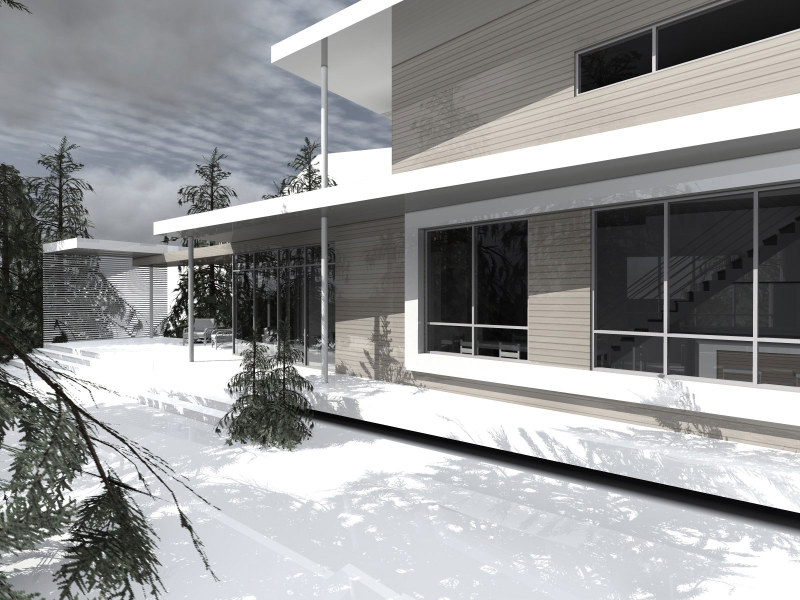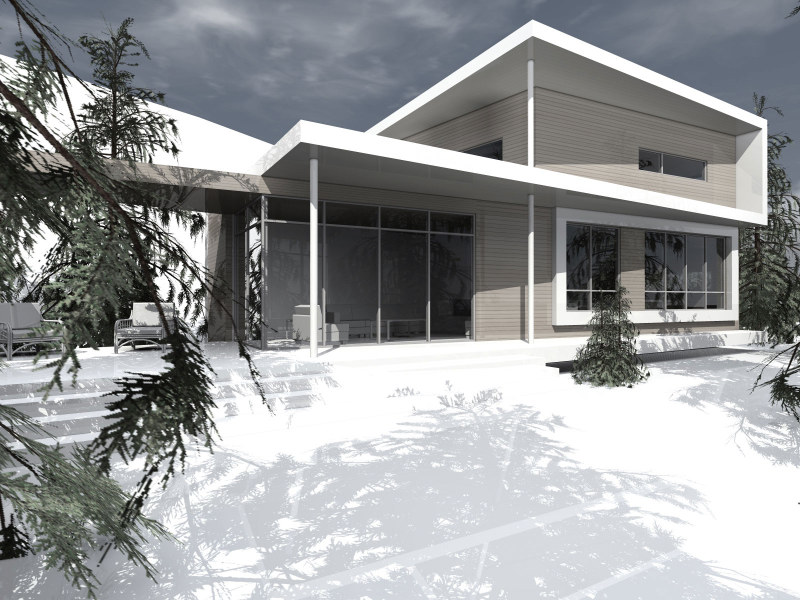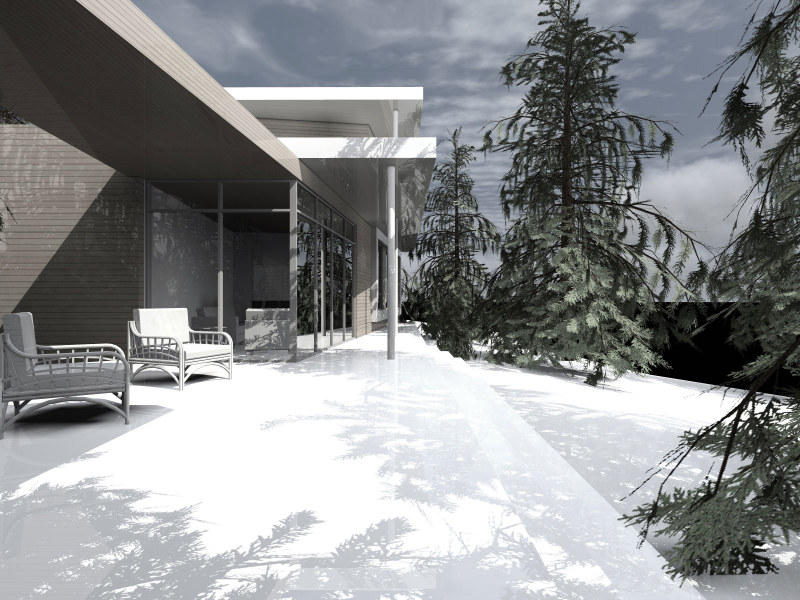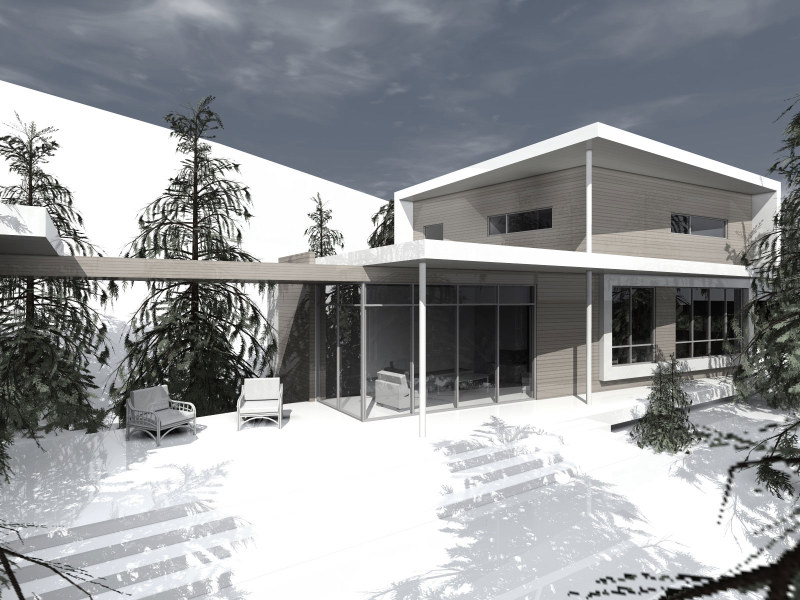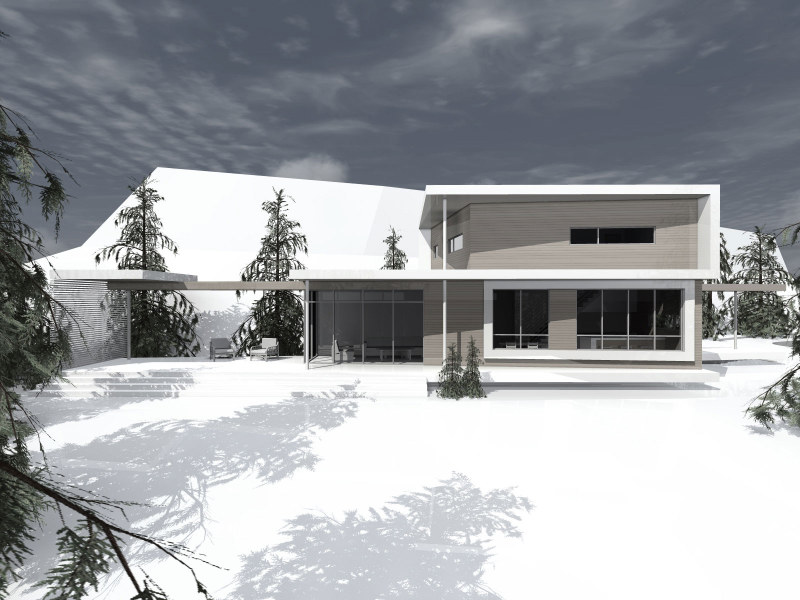 This modest 3-season cottage finds itself nested within a private shoreline lot on the Lake of Bays.
Its basic rectilinear mass draws inspiration from the cottage that originally occupied the site, whilst its dynamic angular floor plan seeks to harmonize with the sites skewed contours as well as views that open up across the waterfront.
In essence a simple wrapped shell is home to a series of shifting, angular interior planes, where niches are created, and views are opened up to. Two bedrooms occupy the 2nd storey, with a master suite, kitchen, living space, powder room and mud area forming the basis of the ground floor.
Screened patio sliders allow for direct connection to the exterior deck to the south west, whilst large overhangs both help emphasize this interior/exterior link, as well as providing adequate shading as the sun passes by through the summer months. A series of smaller punched openings to the north elevation focus views from the bedrooms and bathrooms to the truly organic rock face that stretches the width of the rear of the site..