Queen-West Project Update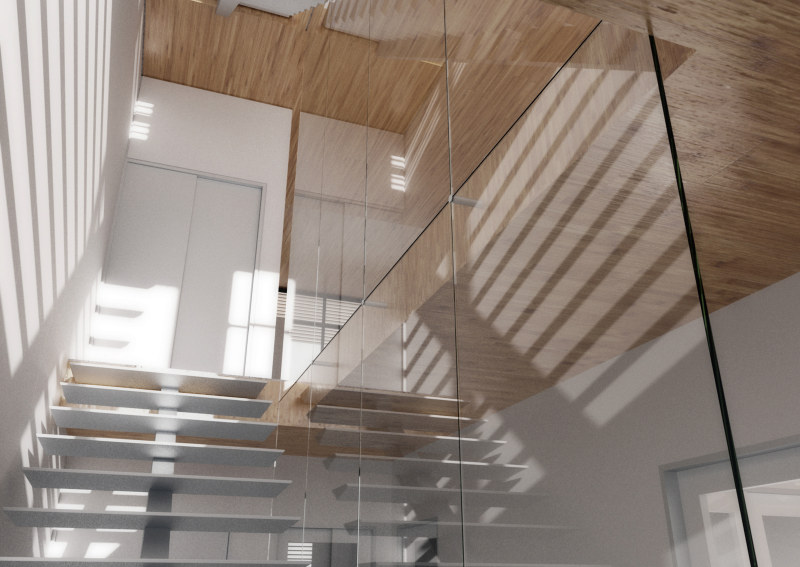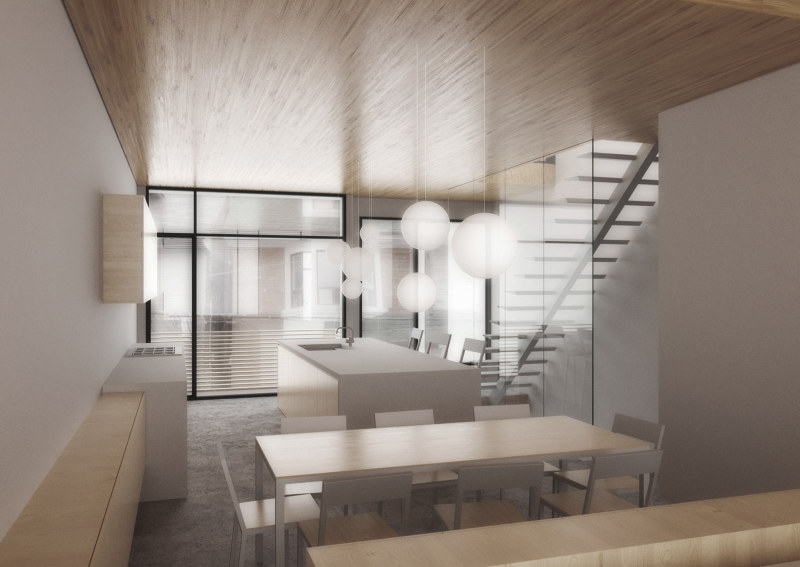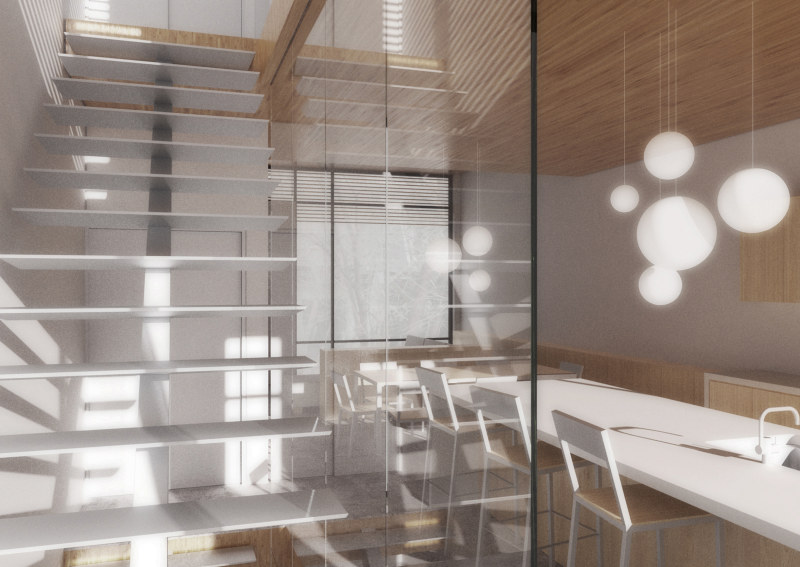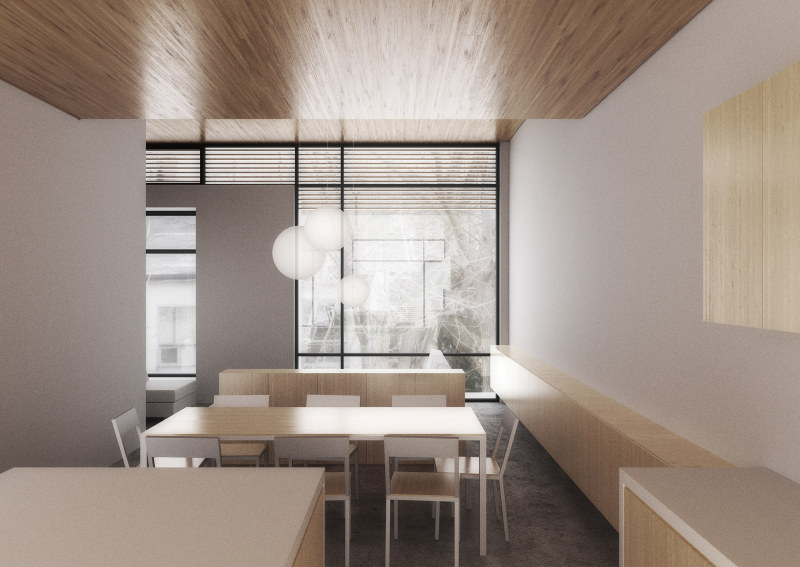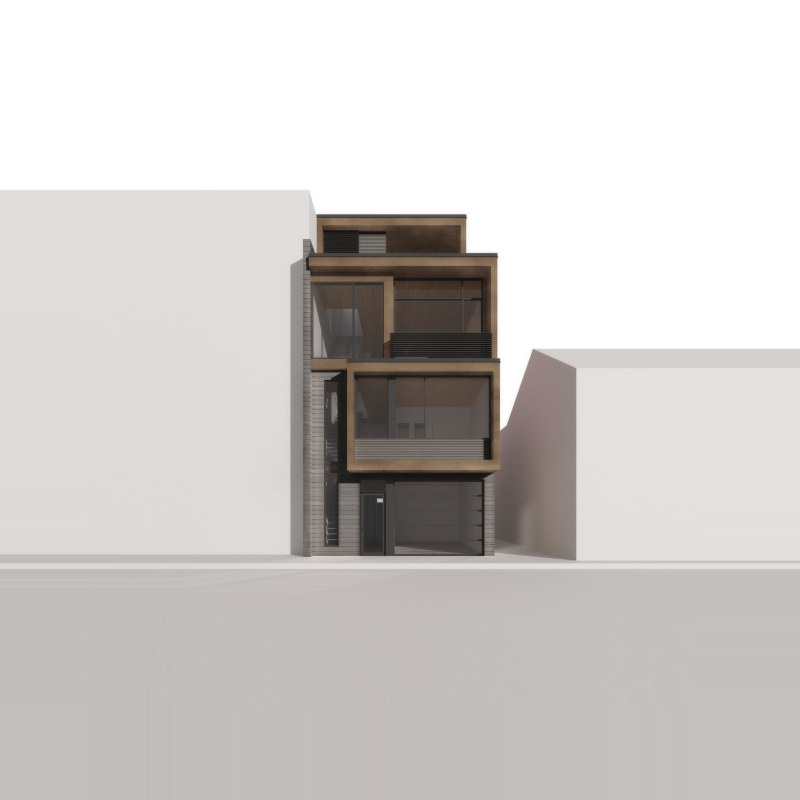 An infill site located in the heart of downtown Toronto, this unique new-build residence finds itself neatly slotted between two adjacent sites to the rear of an existing severed lot. The home draws inspiration from the owners compact style of living, seeking to maximize it's small footprint on the site.
True to form, the scheme can be broken down into a simplistic diagram with circulation and more utilitarian services lining the north edge, with living spaces breaking off to the south. The clients, having resided in a nearby downtown apartment for sometime identified their need to maximize connection between the roof deck and living quarters which they occupy most often, which led to a shift in floor plates, with the bedrooms dropped to the 2nd floor, and kitchen, dining and living areas moved up to the 3rd floor. With an elevator at the buildings core, circulation was not an issue, but rather the direct connection between living spaces and roof garden needed to be prioritized.
A separate suite has been located to the rear of the ground floor, behind the garage and entry, which serves as a home office. With a full bathroom attached the office offers the possibility of being utilized as a self contained unit.
The building's facade looks to define the activities of the interior spaces, with slot openings hinting at vertical circulation paths, punched openings identifying more private spaces, and larger expanses of glass suggesting more public, open living areas. Also, the buildings massing offers practicality with overhangs at the 2nd floor creating niches' for protection from the elements at ground level, and upper floors being pulled back to create exterior balcony spaces and greater privacy to those spaces beyond.
Due to the nature of the building not being permitted to have openings on its sides, roof planes have been lifted to bring natural light in from above, which in conjunction with primary living areas being kept to the two ends of the building help brighten the interior spaces.