Rowhouse Renovation Under Construction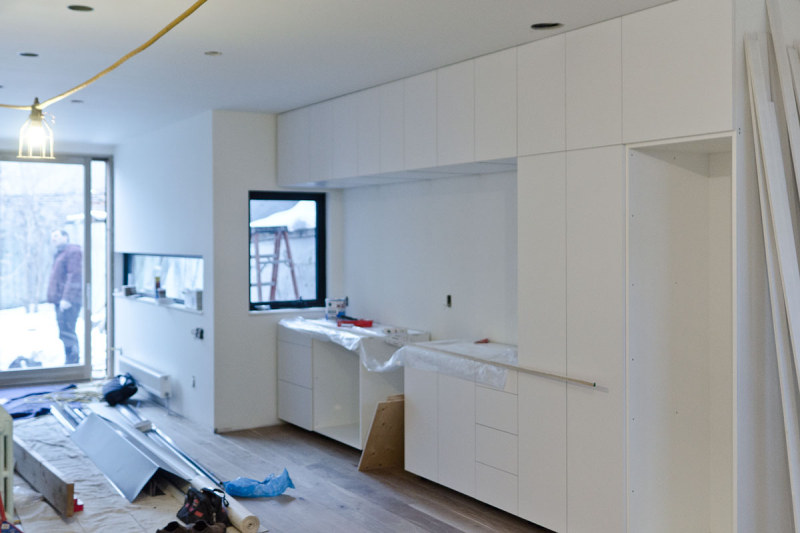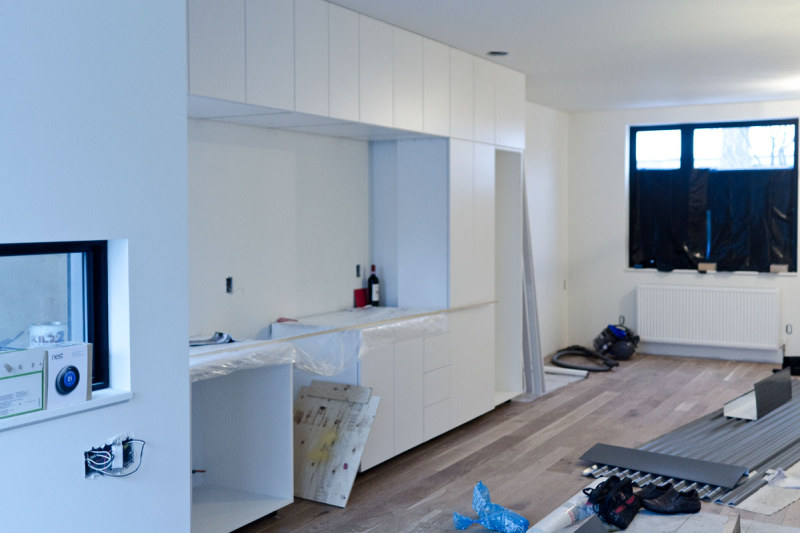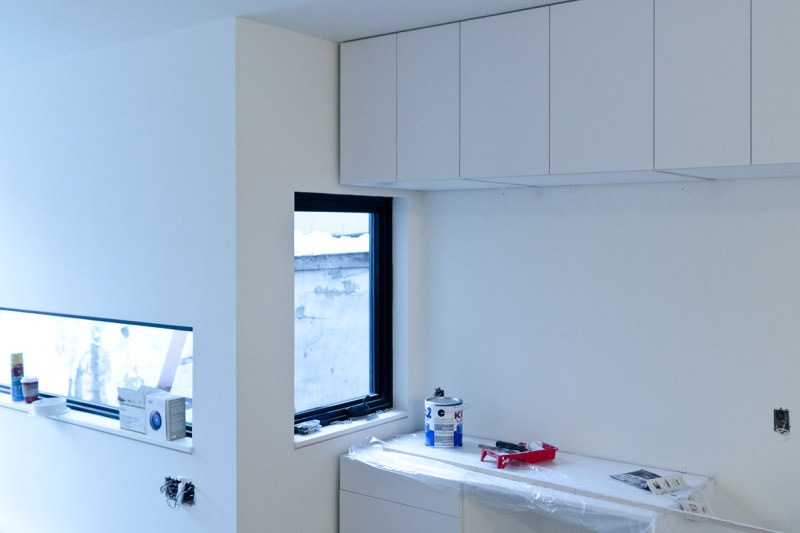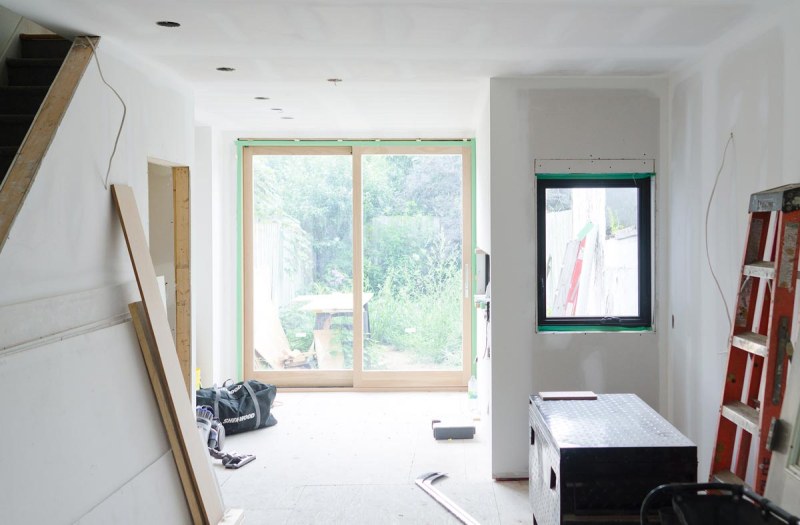 This project includes a complete re-working of the main floor of a century old row house. The small footprint created a need to be creative with an open space while still creating some sense of separation of living, cooking, and dining functions.
Tightly integrated walls of cabinetry provide large amounts of storage while providing the ability to hide away the necessities of daily life. The three major program elements each nestle into separate recesses in the cabinetry walls – a booth for dining, a kitchen counter, and an entertainment area. The result is a fluid space that remains visually clean and practical. A large new sliding door makes an important connection of interior and exterior living spaces.