Team Effort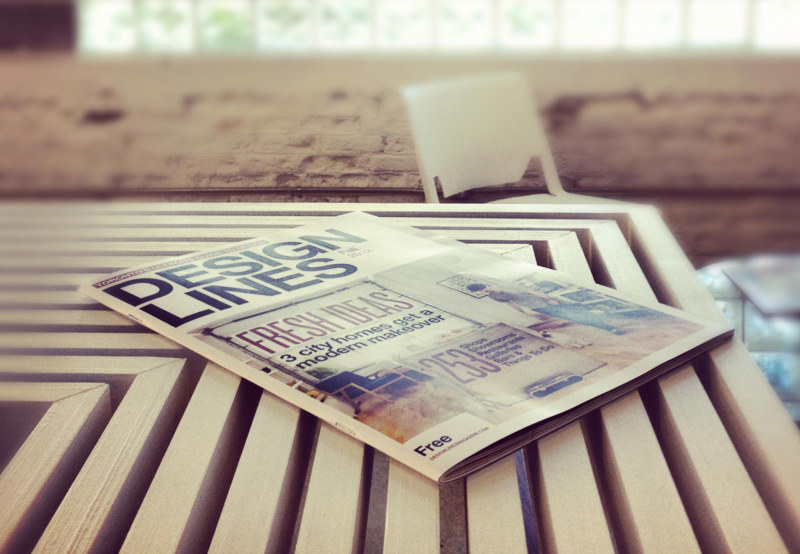 We've always maintained that the best and most appropriate way to deliver a successful project is through open communication with our clients, and consistent input from the trades we've developed such strong relationships with over the years. We often reference the need, at a macro scale, for a "collaborative" effort between architect, client and contractor, specifically within the realms of residential design. This is mainly due to the intimate nature of how the process evolves, the level of resolution and detailing that needs to occur in order to realize what the client is after, and most importantly how to facilitate this in the most efficient way.
To this end, and by pure coincidence, Designlines Magazine recently ran into friends of ours, who had mentioned who we were, and critically had described our company ethos on this collaborative design approach. Shortly after their exchange, the editor of Designlines came by the office to find out a little more about us.
We chatted for half an hour or so about the general application of our design process, touching upon the details that we see as necessary to every projects success. We quickly reviewed how we were able to integrate this process into a couple of our current projects, and importantly why we felt so strongly about initiating this collective process early on in a project's life.
It appeared that these early discussions outlining how we were working through our most recent projects, coupled with seeing first hand our creative edge depicted through the creation of our own office space, caught their attention. Consequently, Designlines indicated that they wished to publish a practice profile on us in their Fall issue.
The published article entitled "team effort", captures all of the above as well as depicting how we, as a small design studio, also seek to "collaborate" within the office with one another on a micro scale. In particular, it reiterated how as a team we provide collective input on each and every project, and challenge one another to realize the most appropriate passage forward for our clients; we believe that our hands on approach, and eye for the critical details helps enable our clients to make more informed decisions, and we hope save them time and money.