Sequin Coach House Images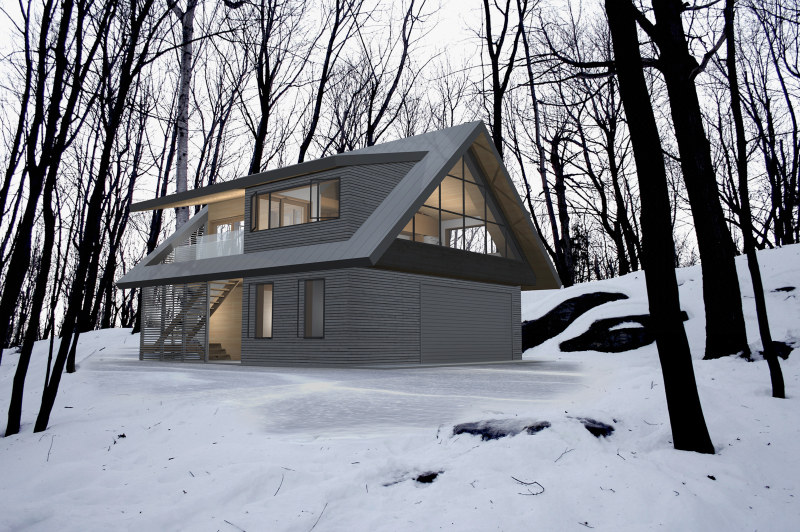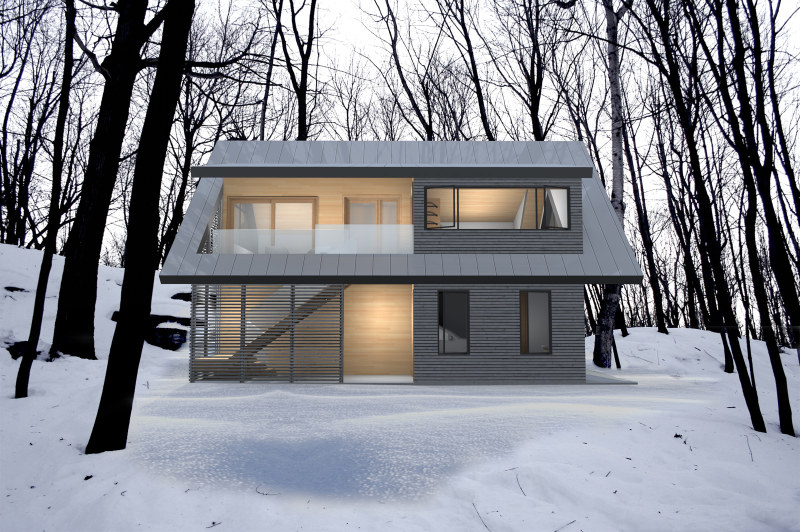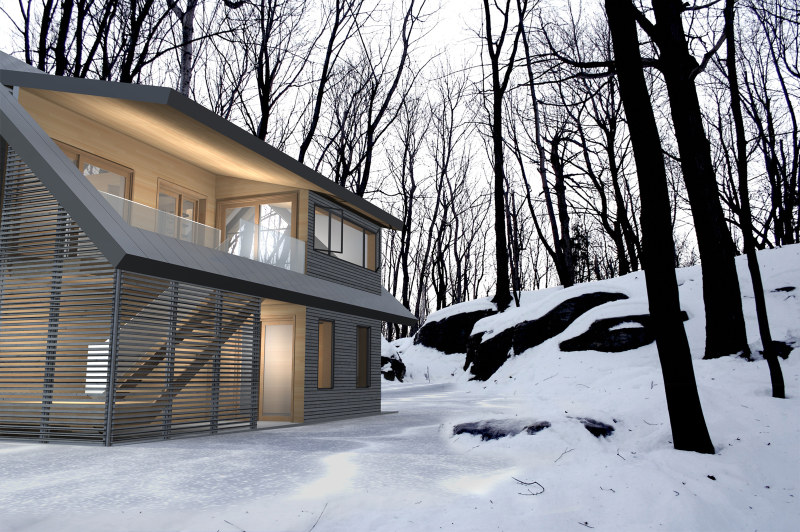 A small cottage overlooking the lake was in need of overflow space for guests, a workshop and storage for recreational equipment. This proposed guest suite above a garage is a contemporary interpretation on the vernacular cottage form while at the same time responding to local zoning regulations.
The suite's glowing interior includes a bedroom, bathroom, living room and kitchen. The loft space above the entry and bathroom can double as a sleeping bunk.