schoolhouse renovation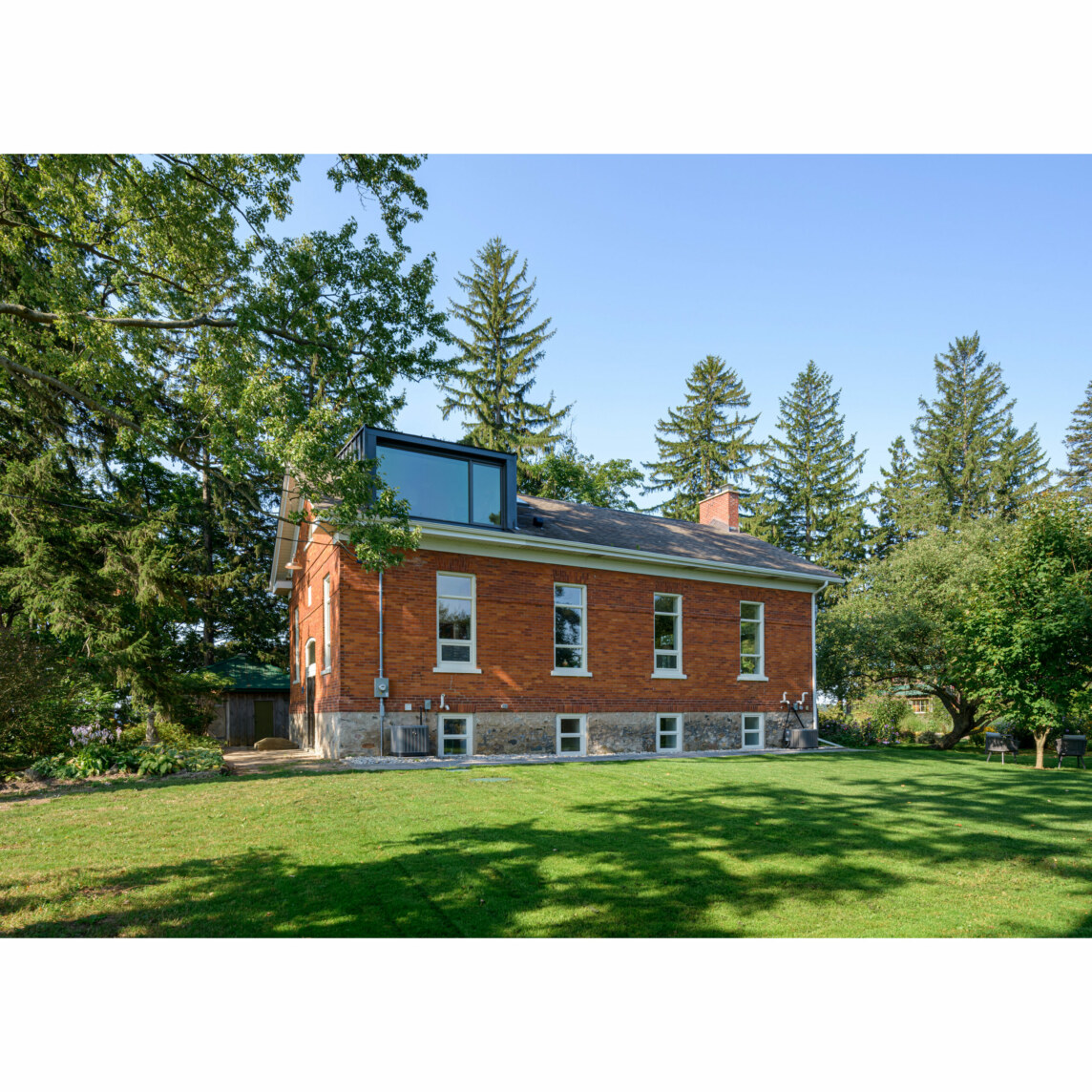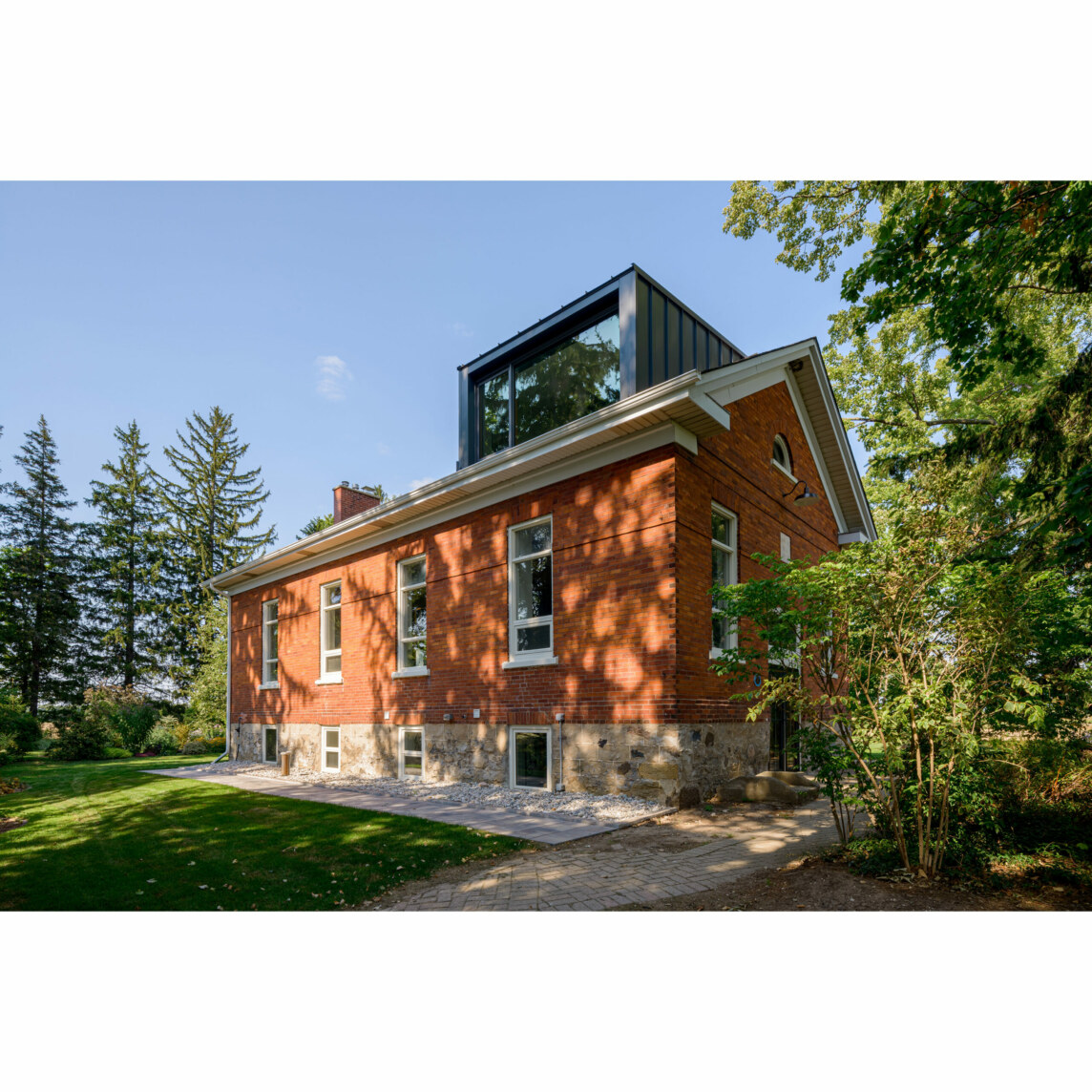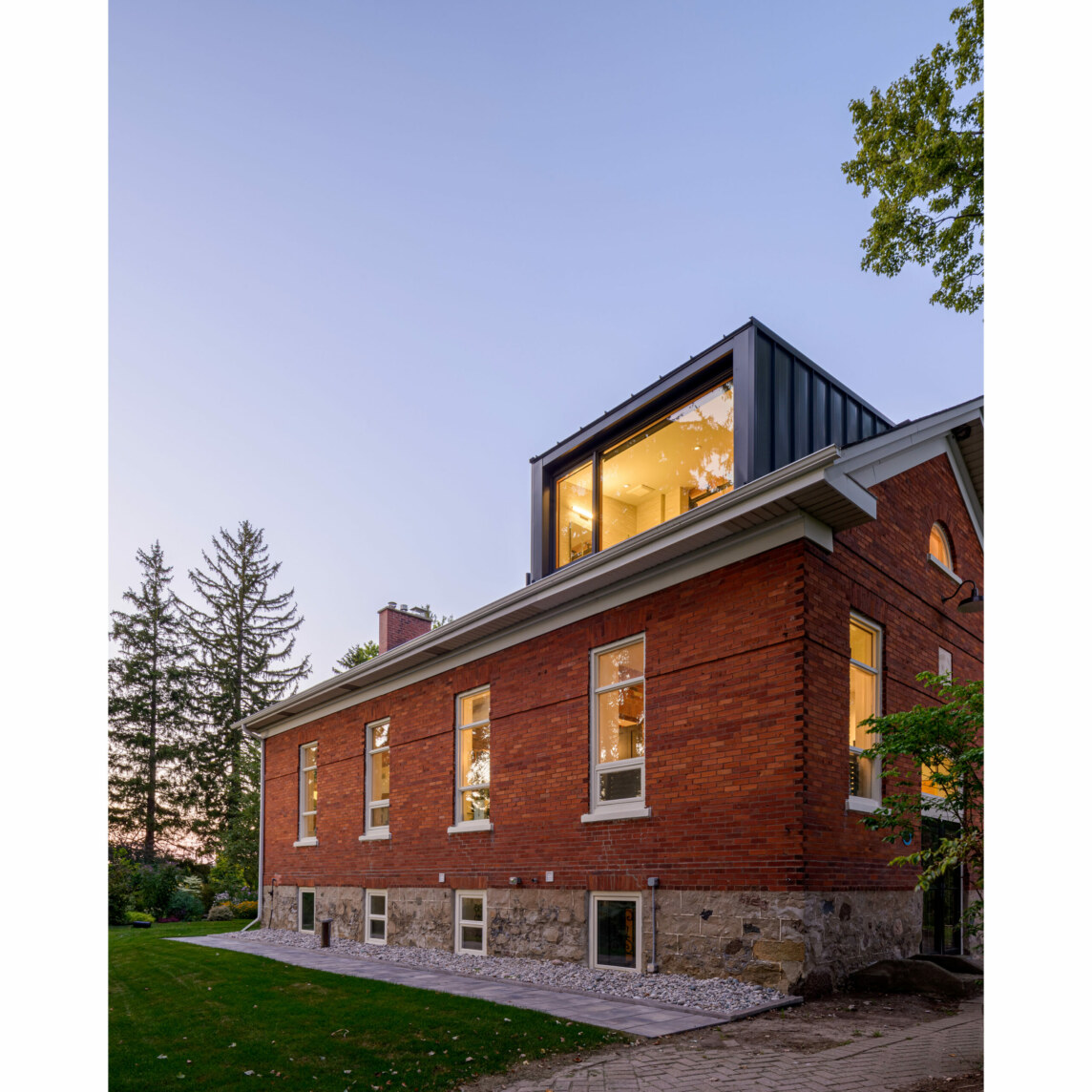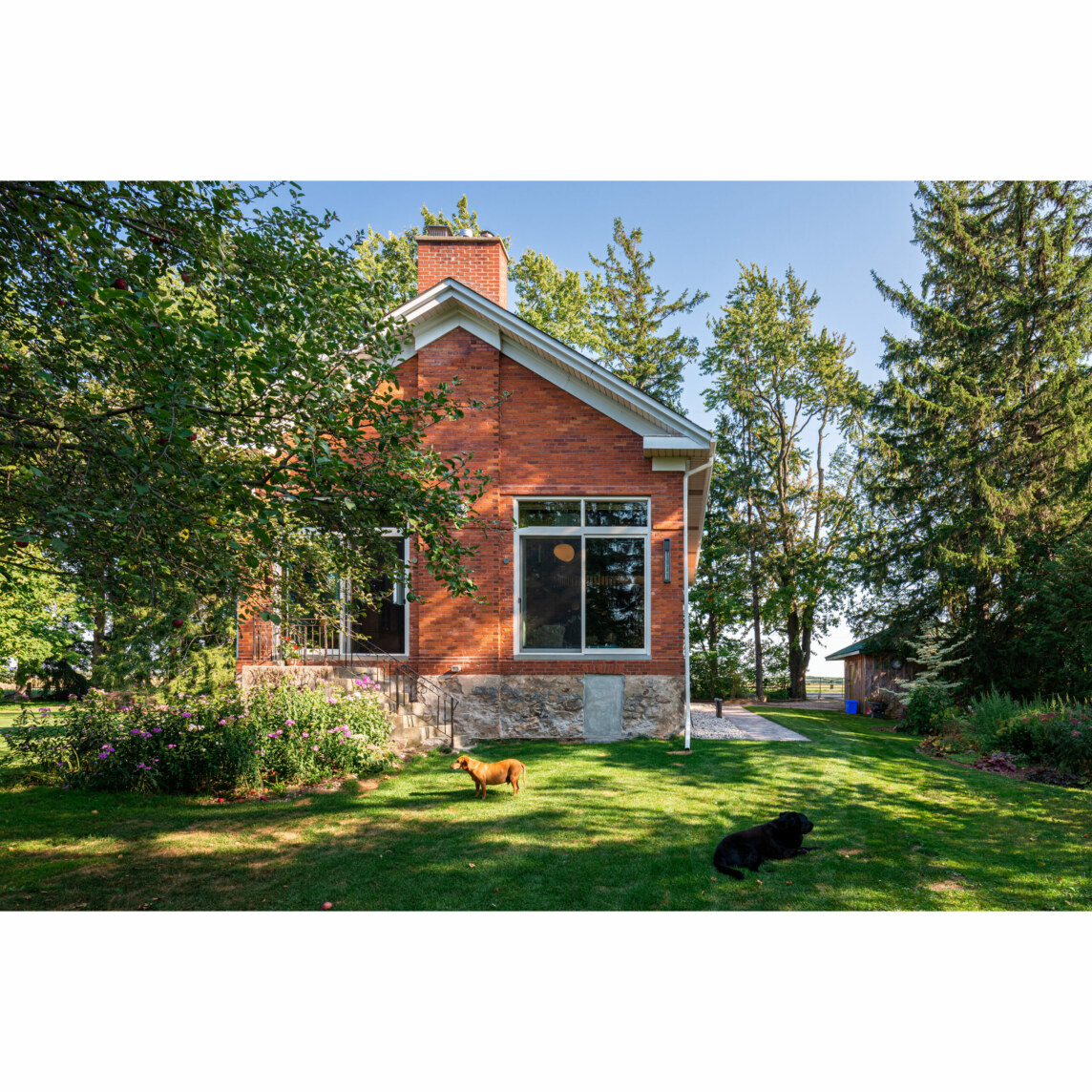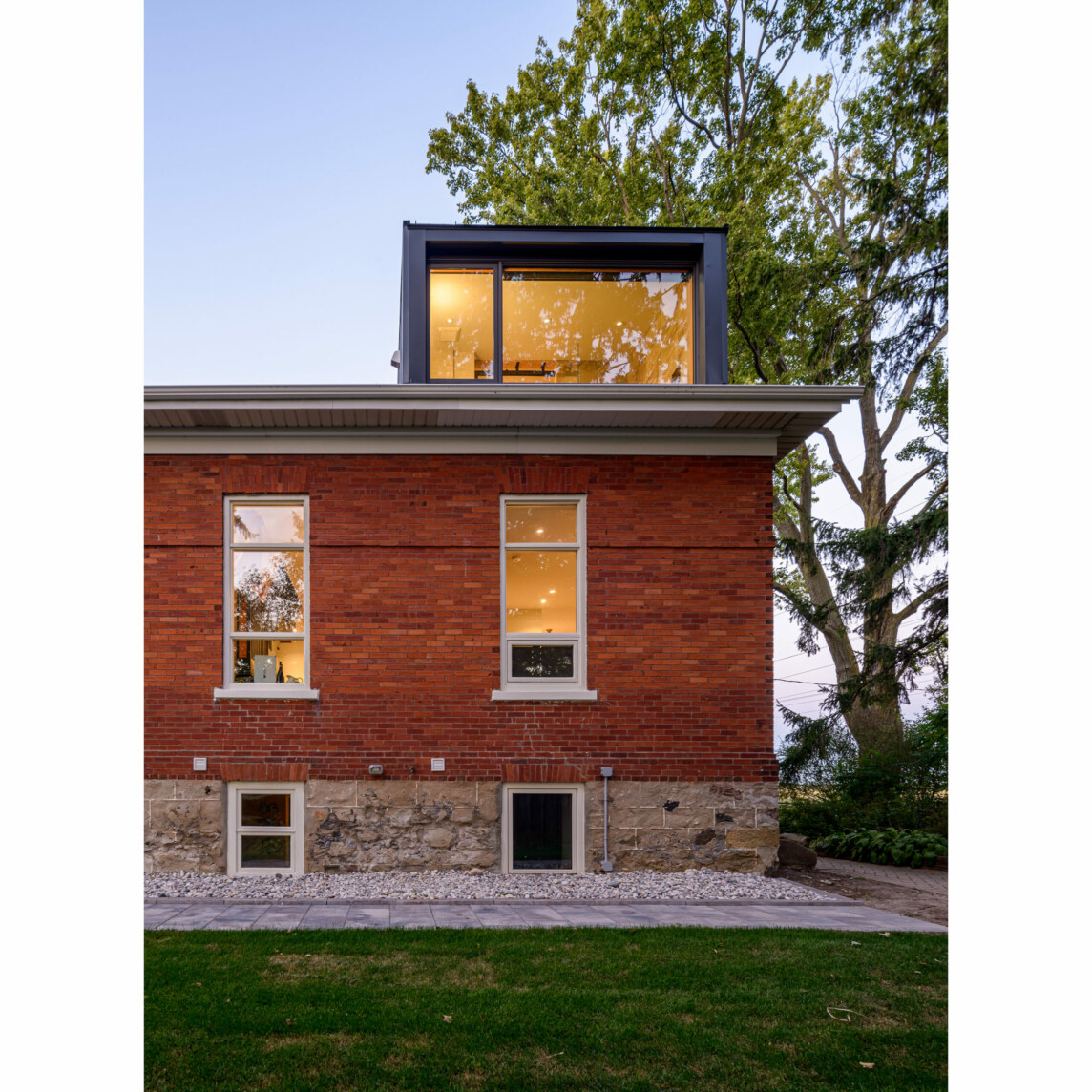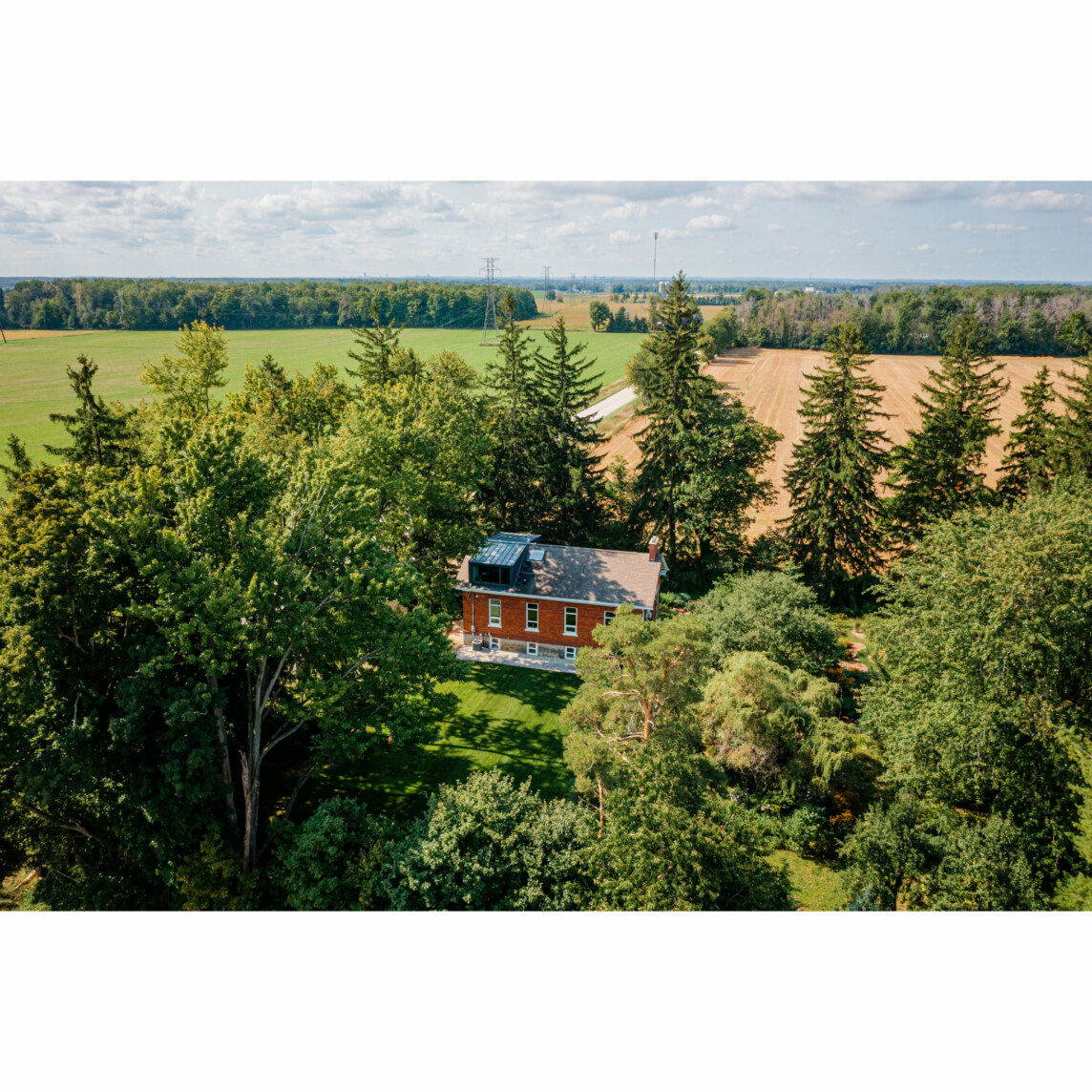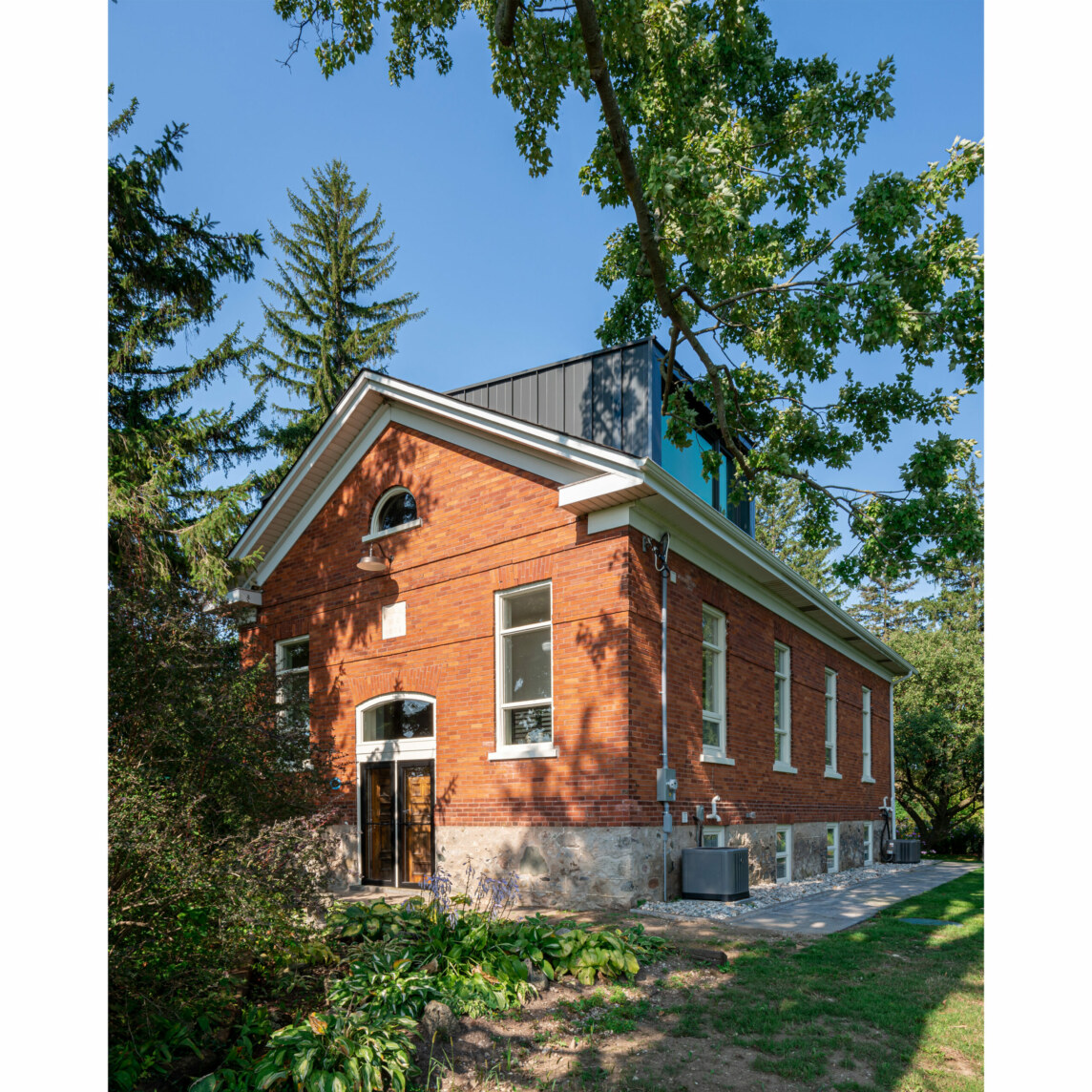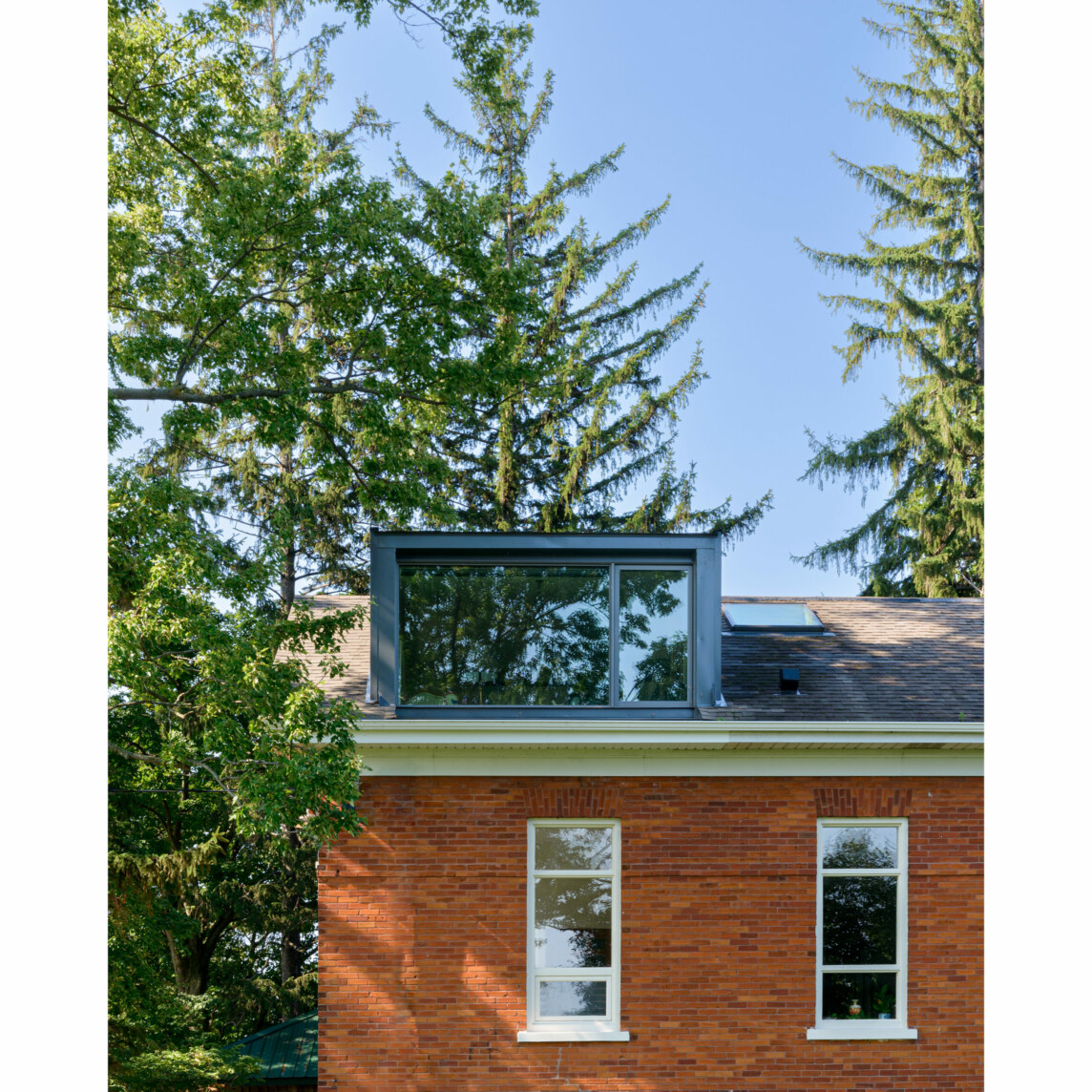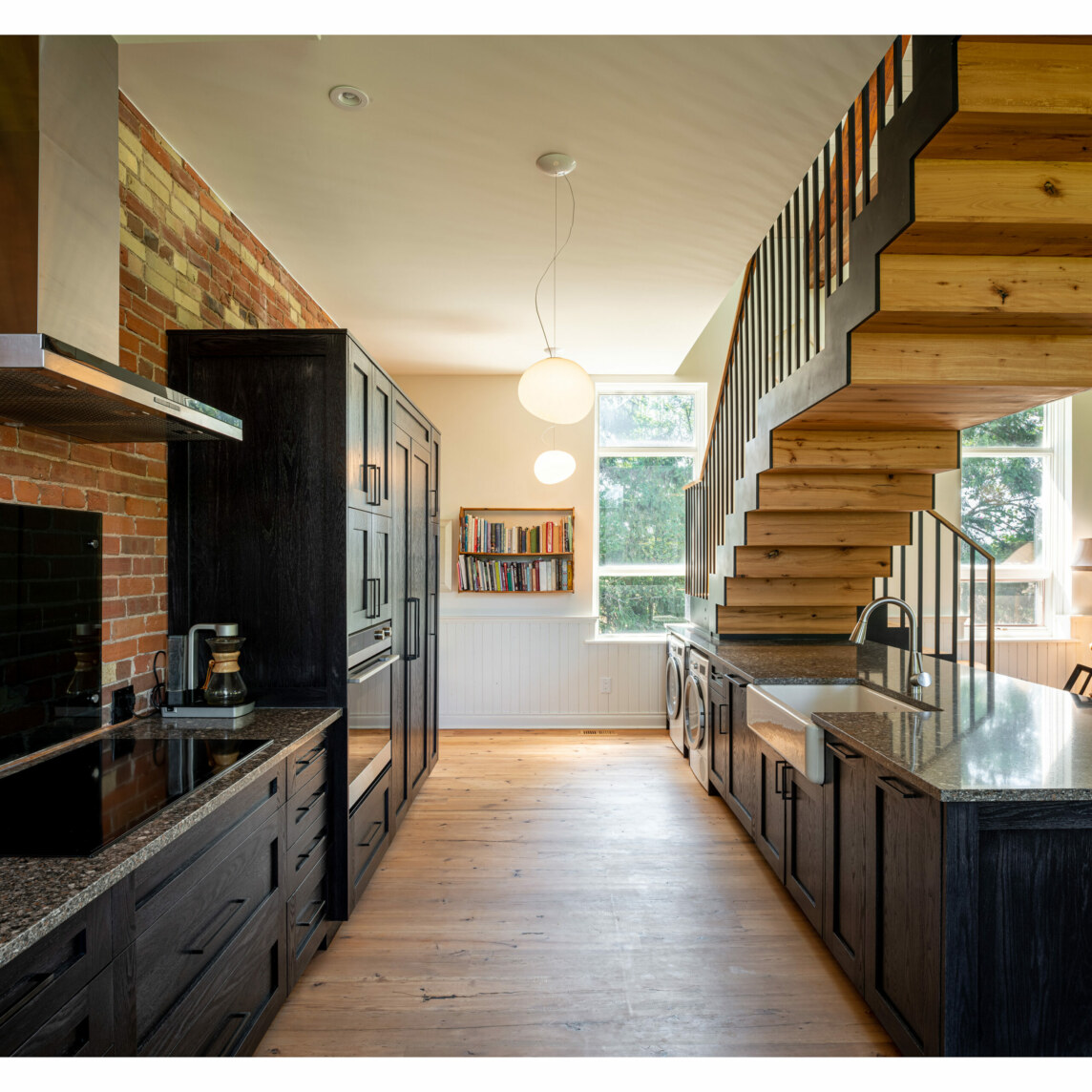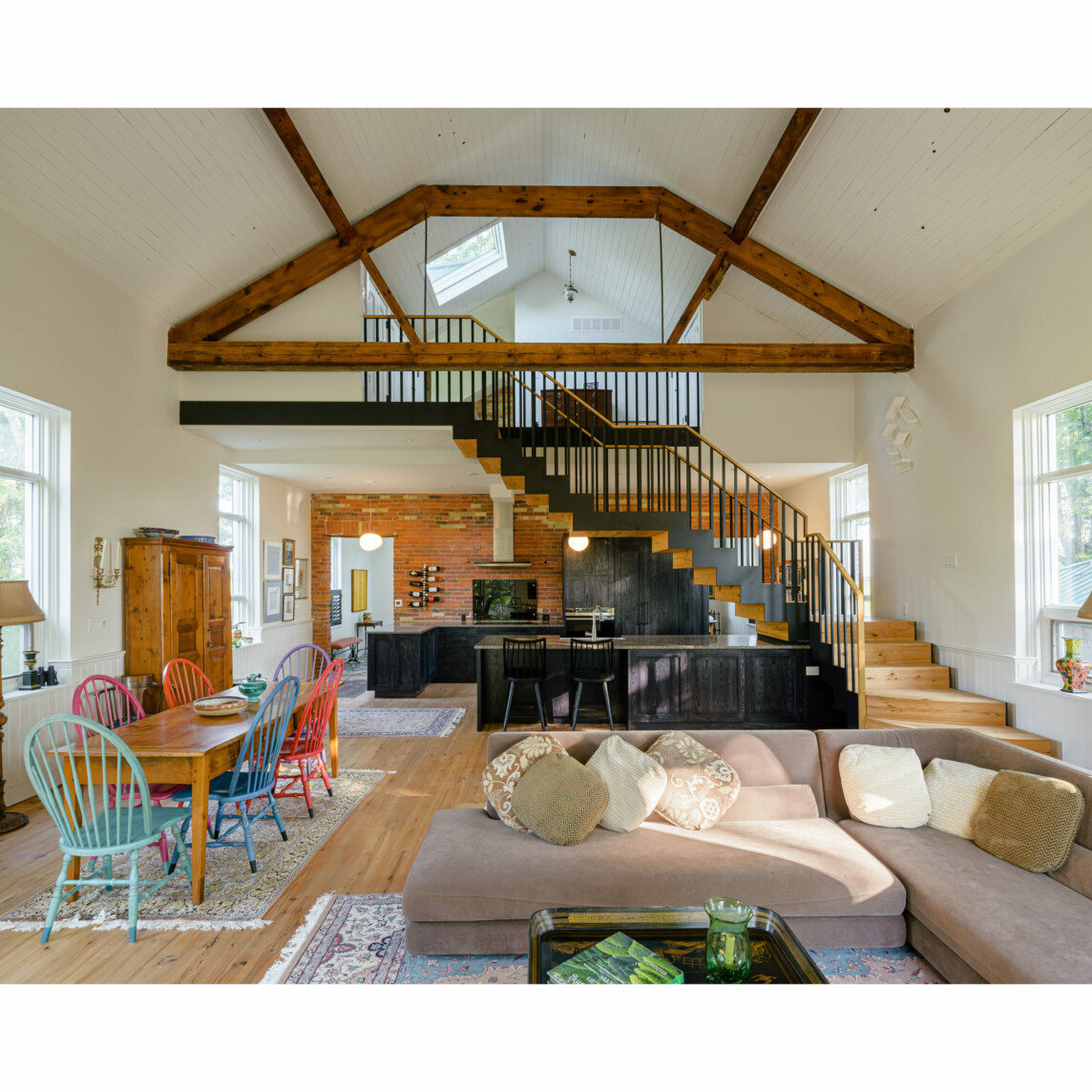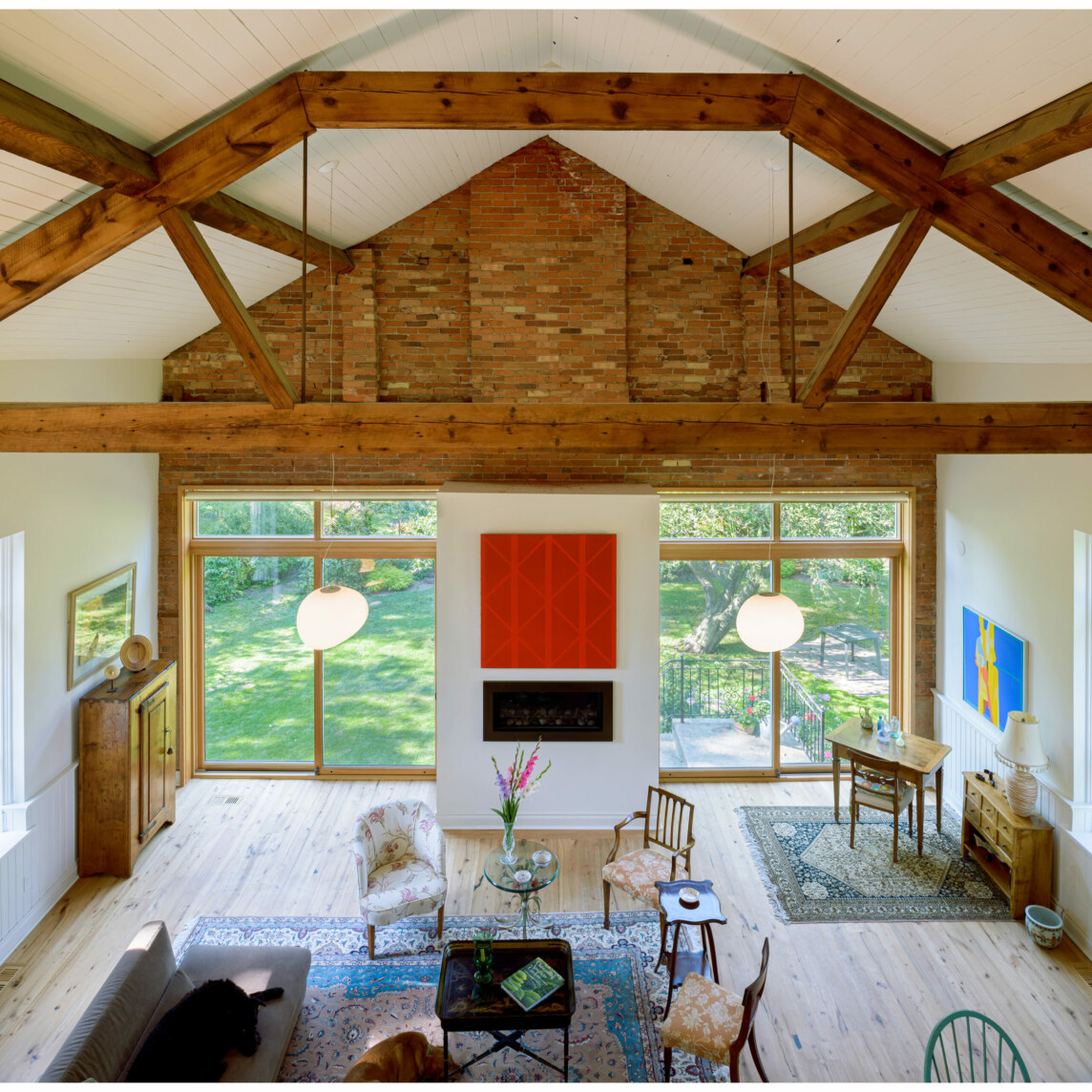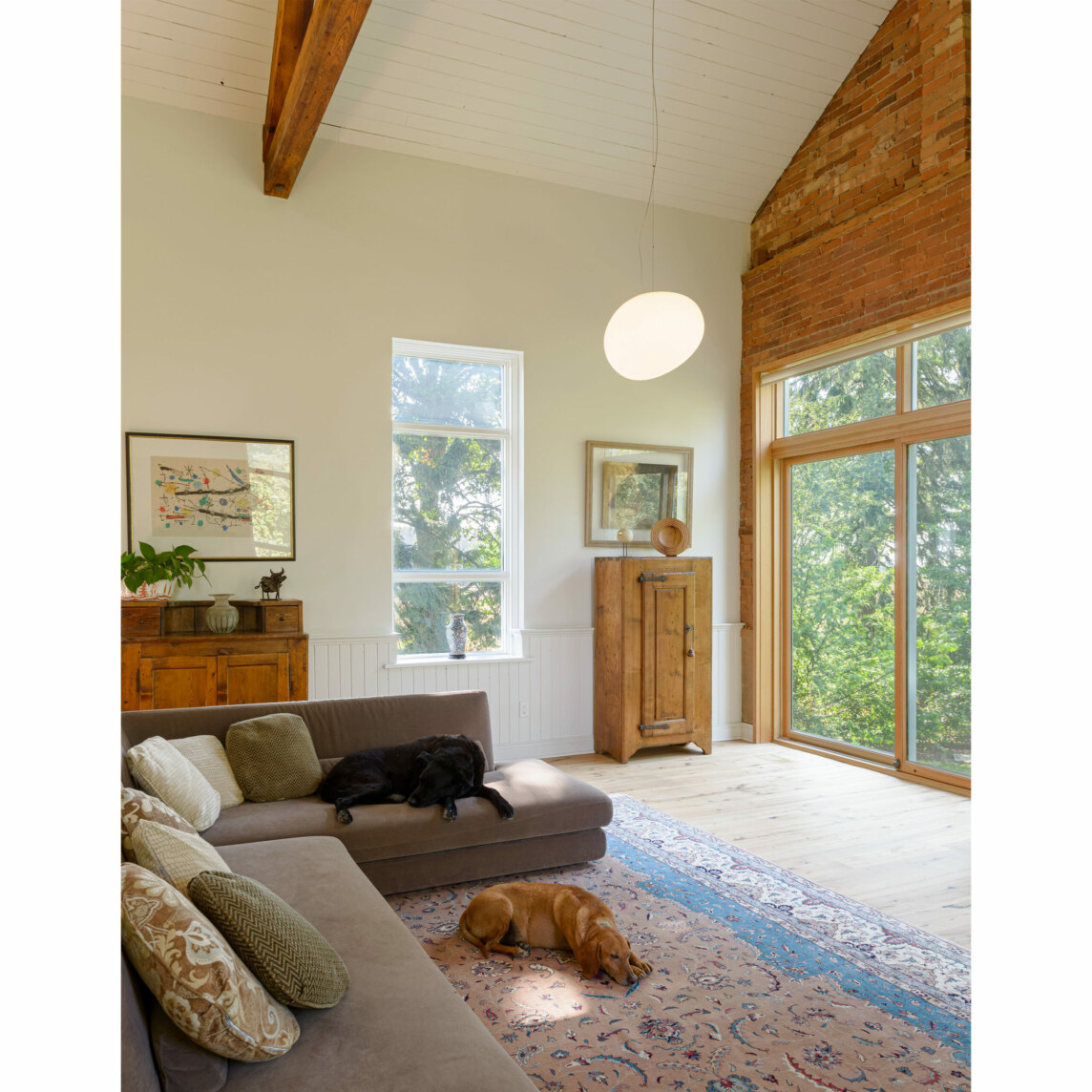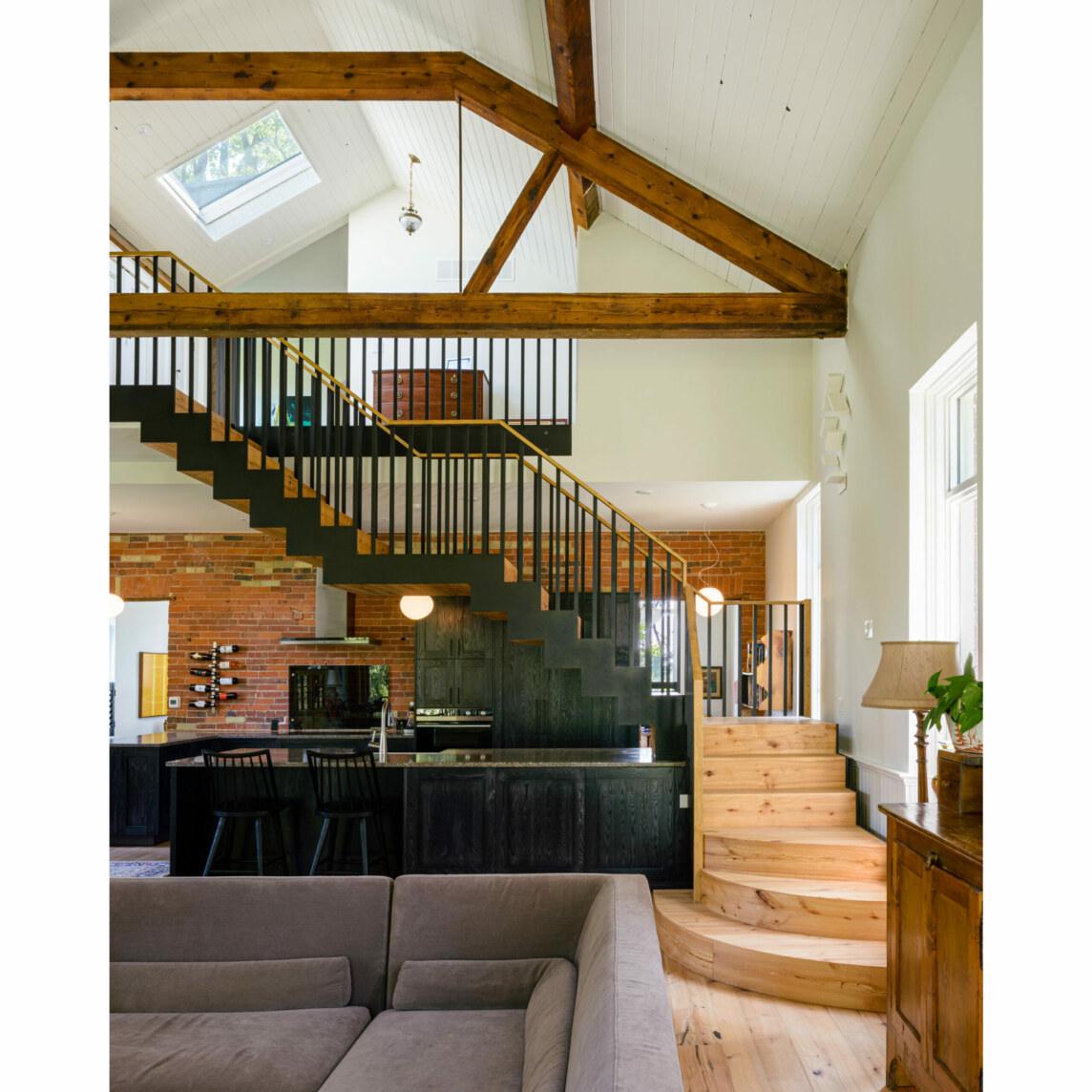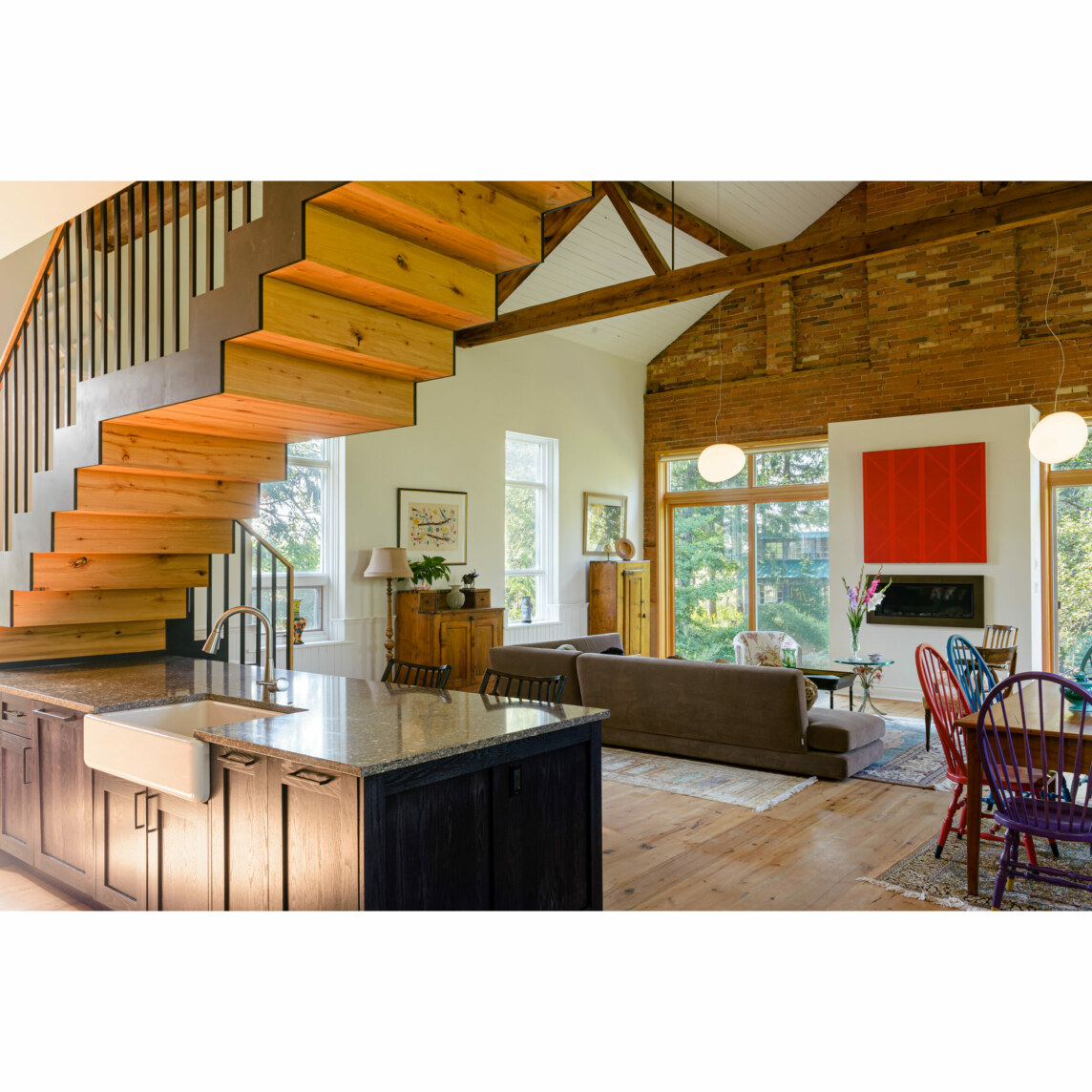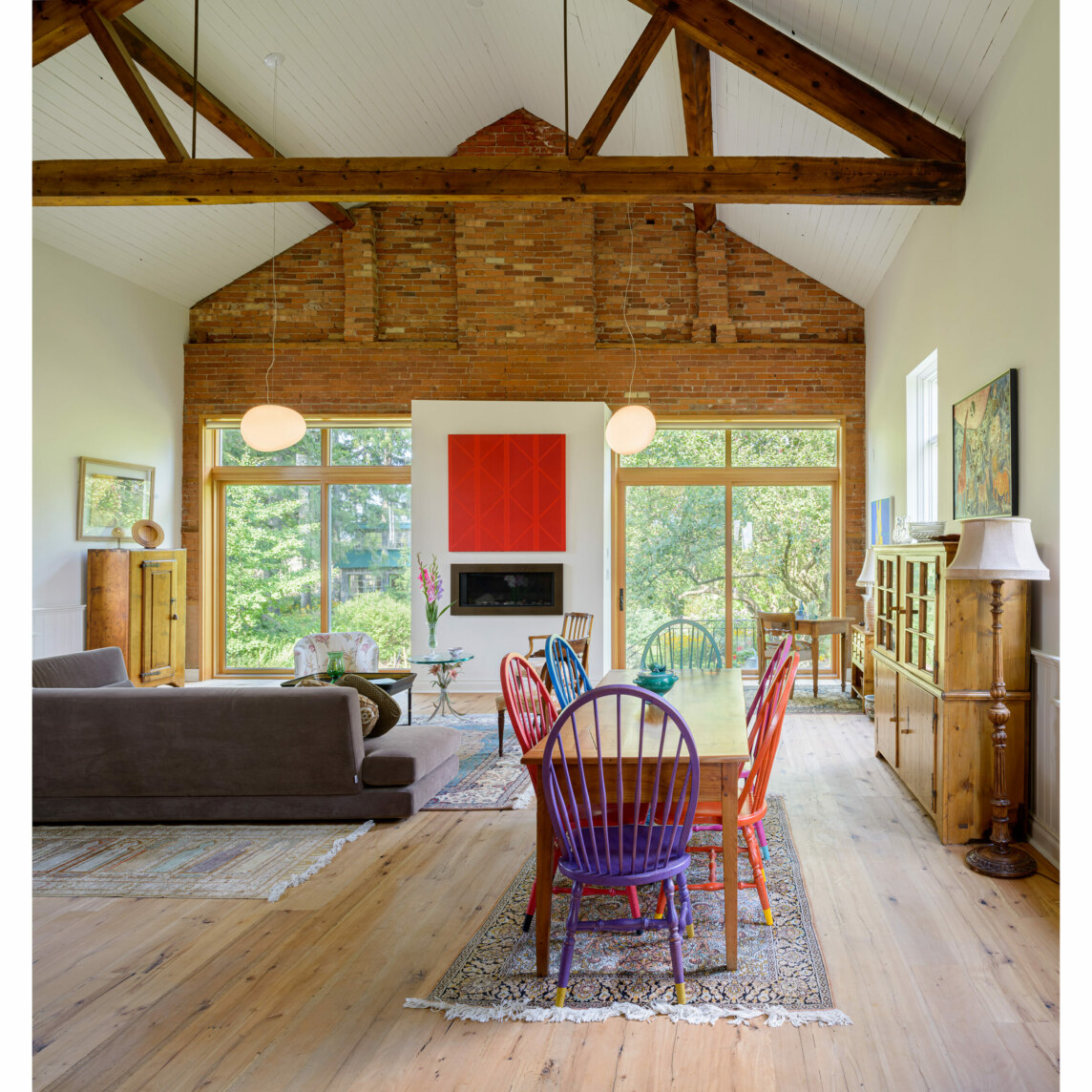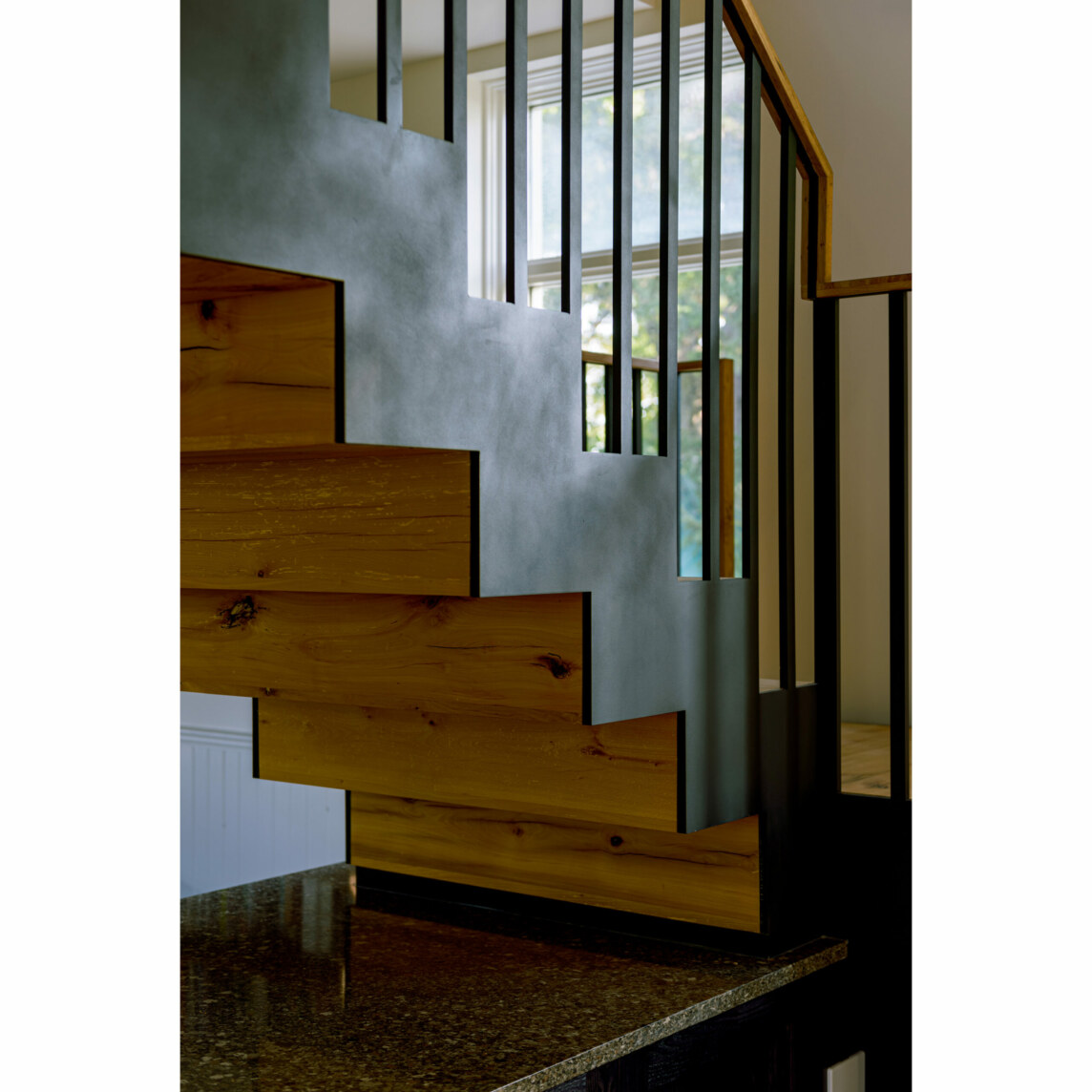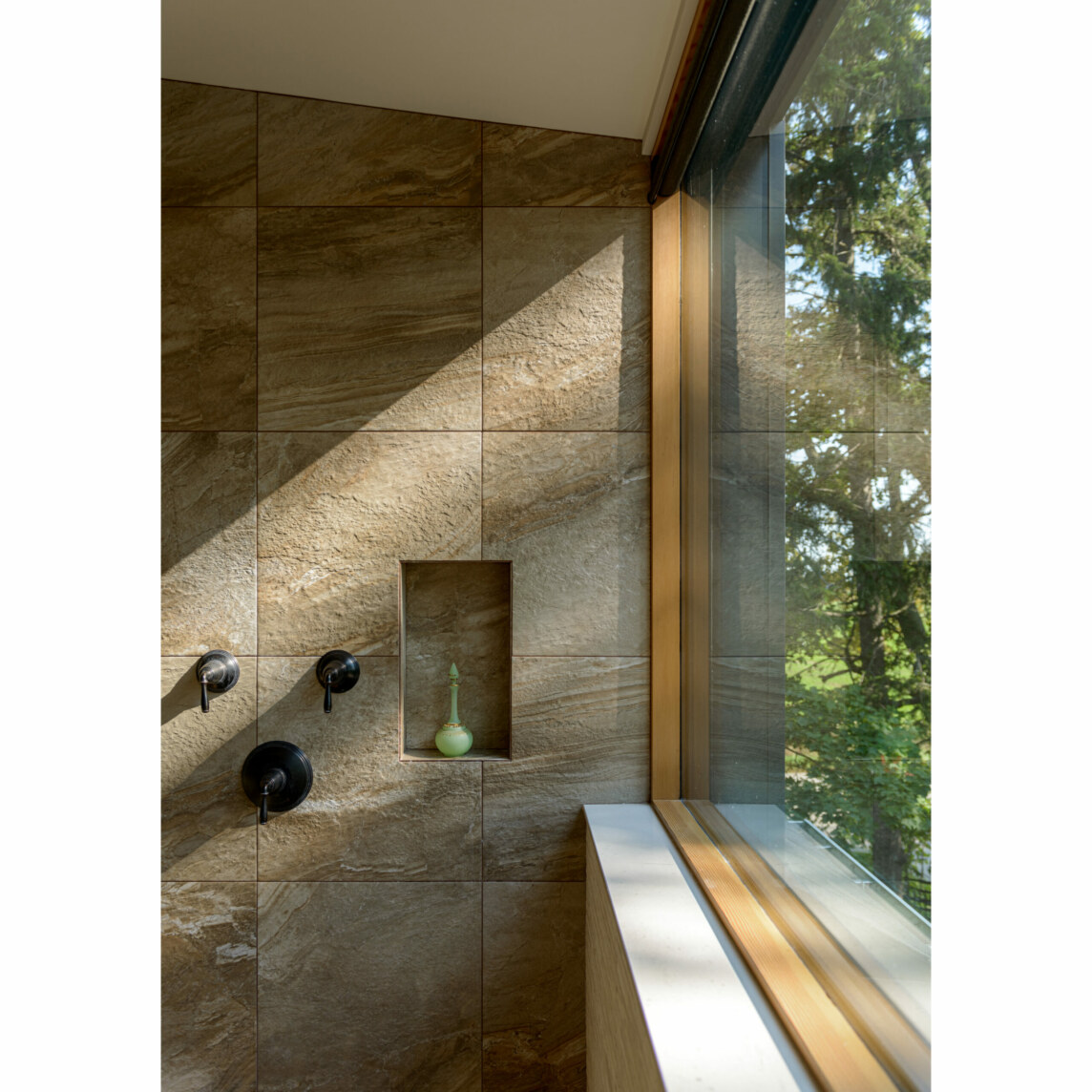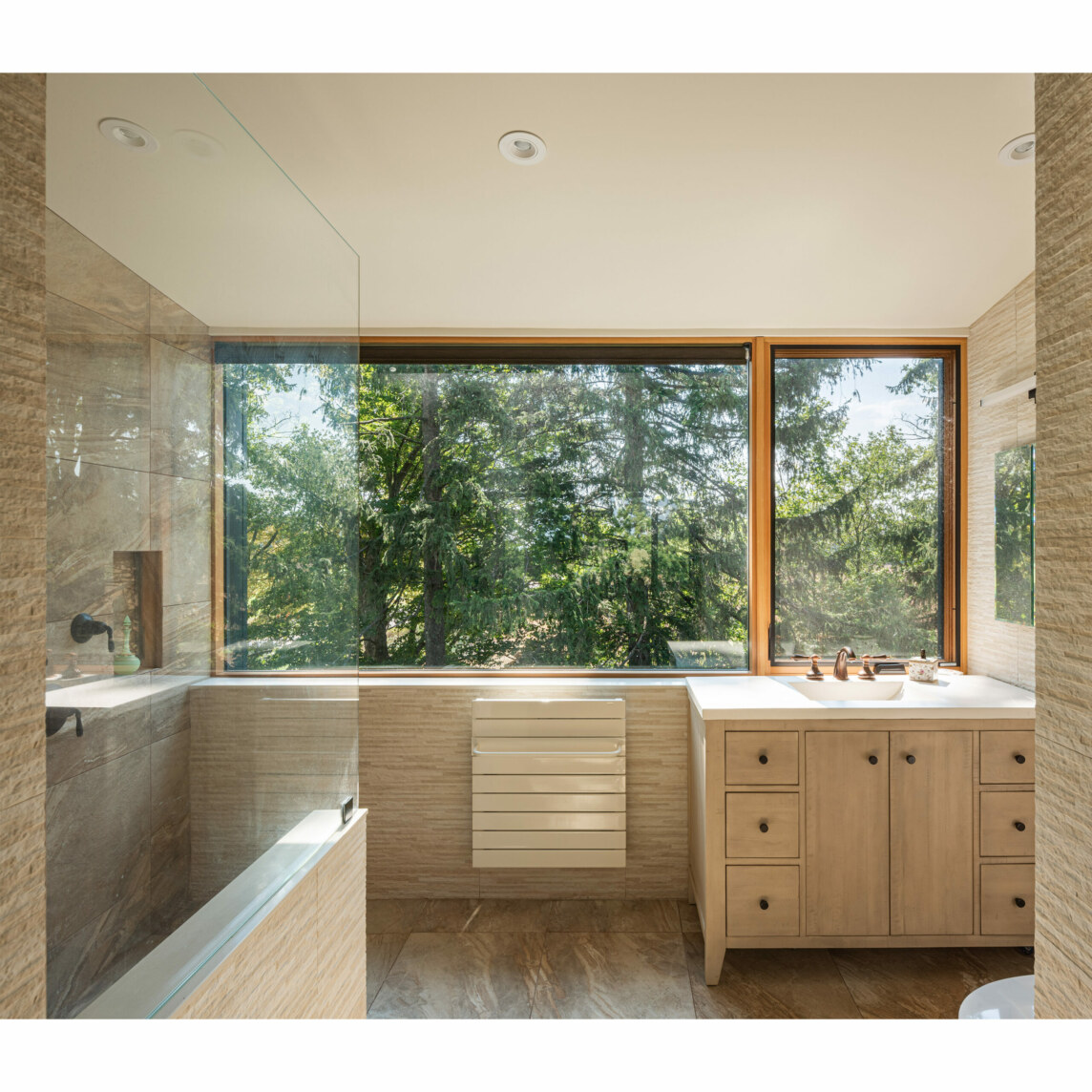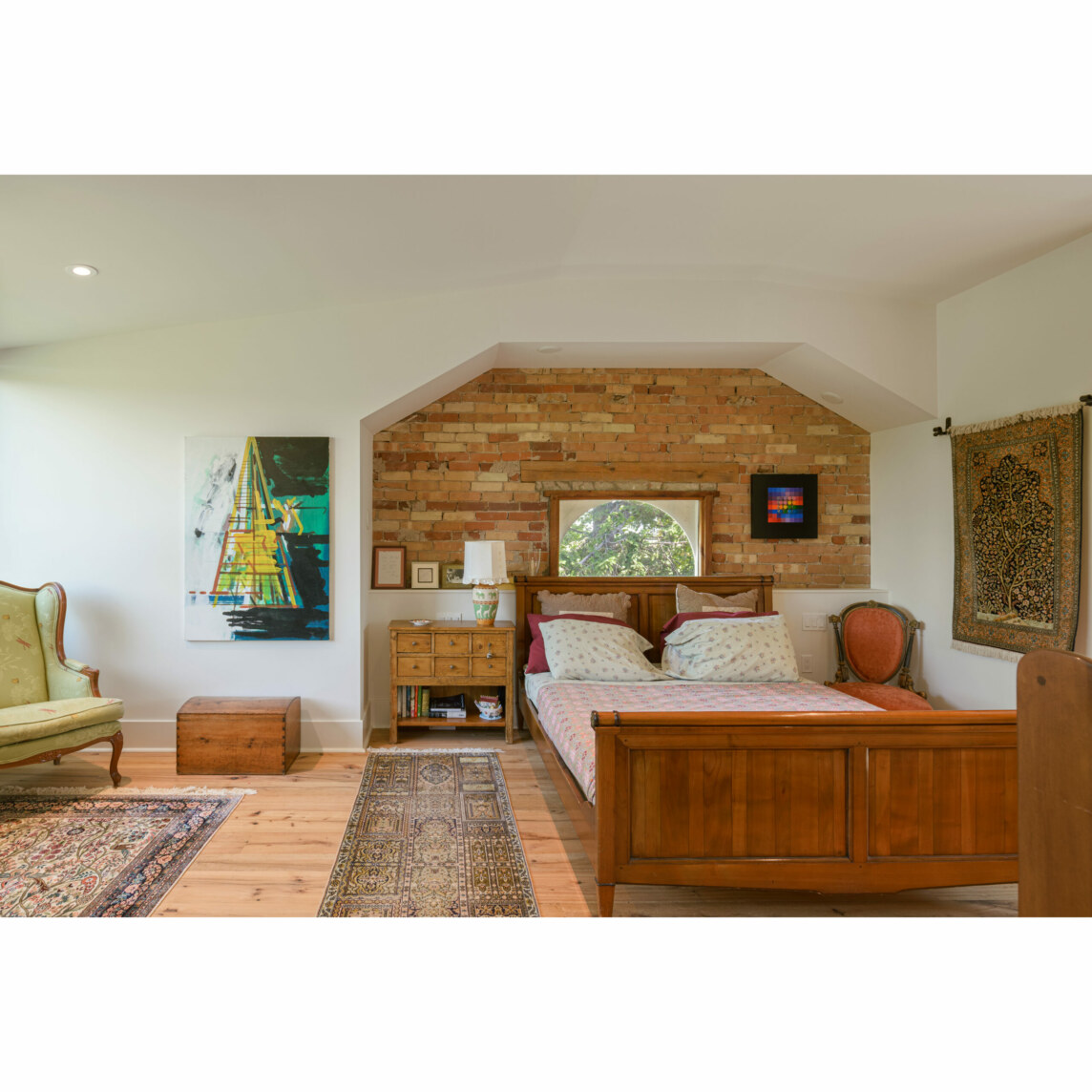 schoolhouse renovation
About this project
This renovation to the historic schoolhouse in the Township of Centre Wellington is intended to respect and preserve the character of the existing designated building while creating bright and modern living spaces. The tall windows, transom, and historic datestone retain the appearance of a schoolhouse. Newly constructed symmetrical dormers above the eaves have been designed to compliment the structure while minimizing their presence when viewed from below.
A balcony, constructed in the 1970's, was removed in order to restore the strong roof lines. New openings on the rear facade respect existing historical details while improving the look and feel of the interior. A new sculptural staircase spans the vaulted space to create access to a bedroom loft area within the historical heavy-timber roof structure.
The project was awarded the Centre Wellington Heritage Property Conservation Award.
Photography: Rémi Carreiro
Builder: Evolve Builders
Details
Location:
Centre Wellington ON