park lawn house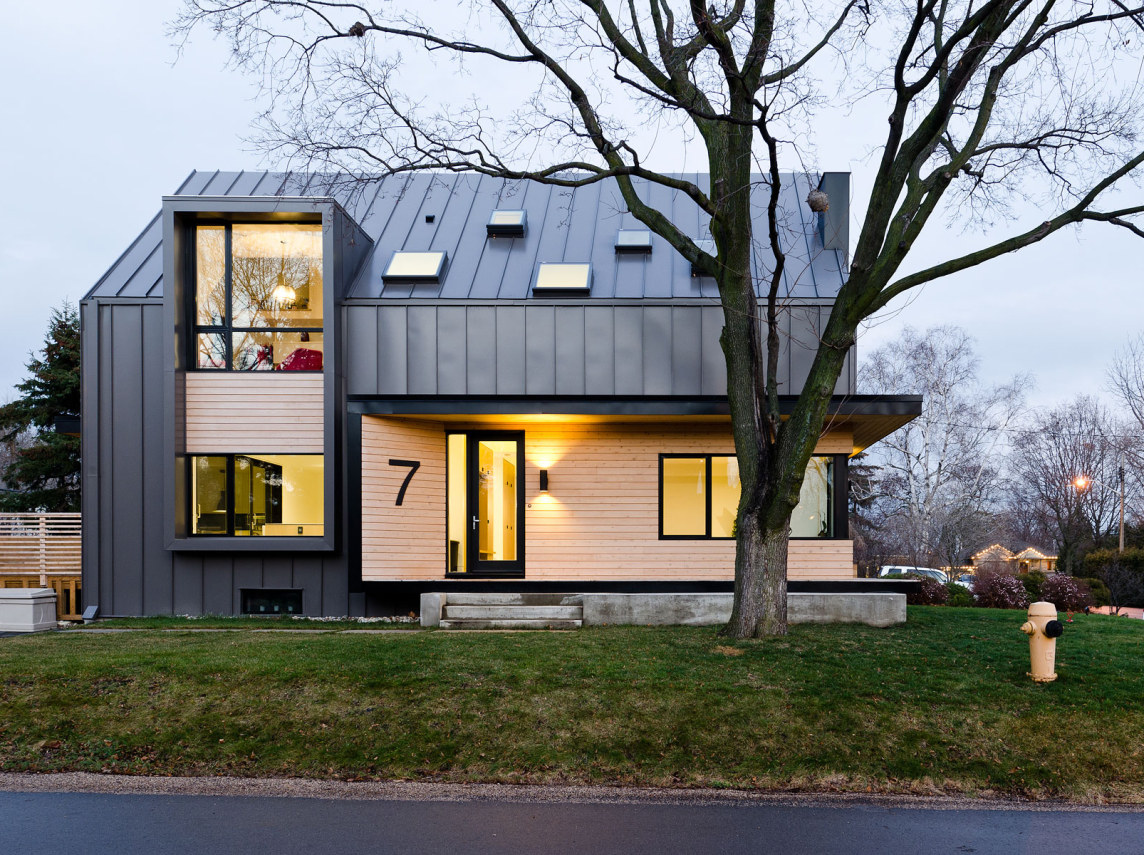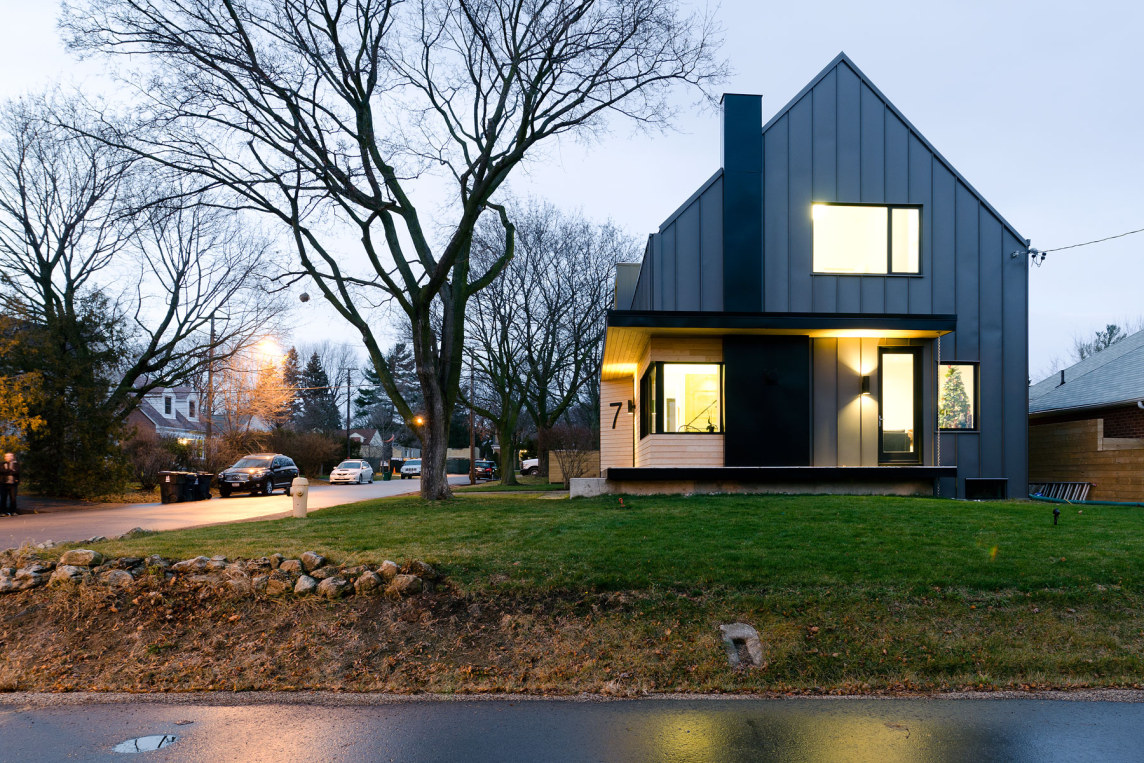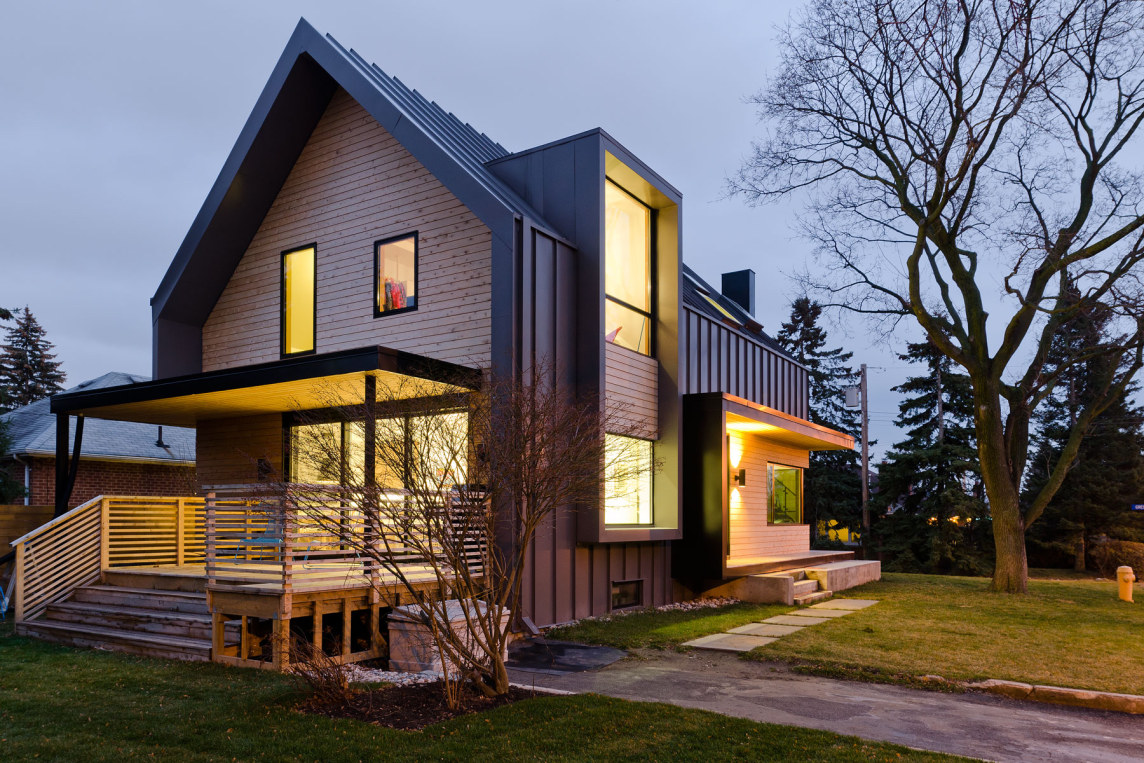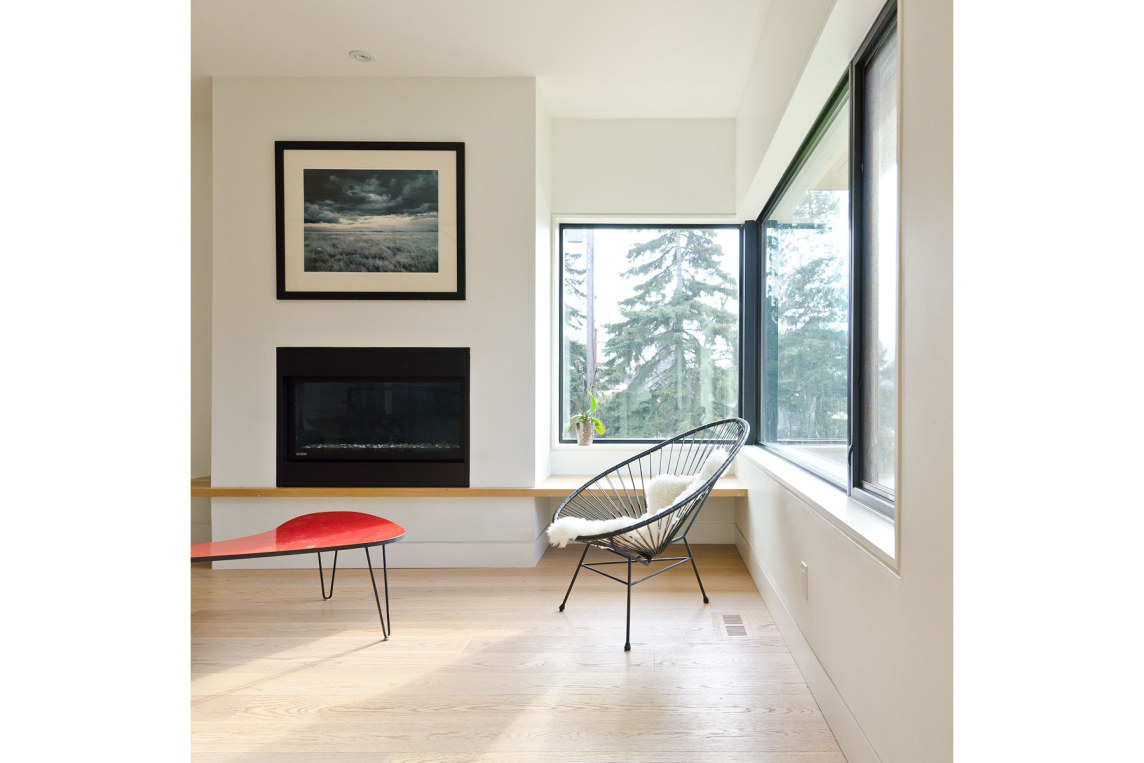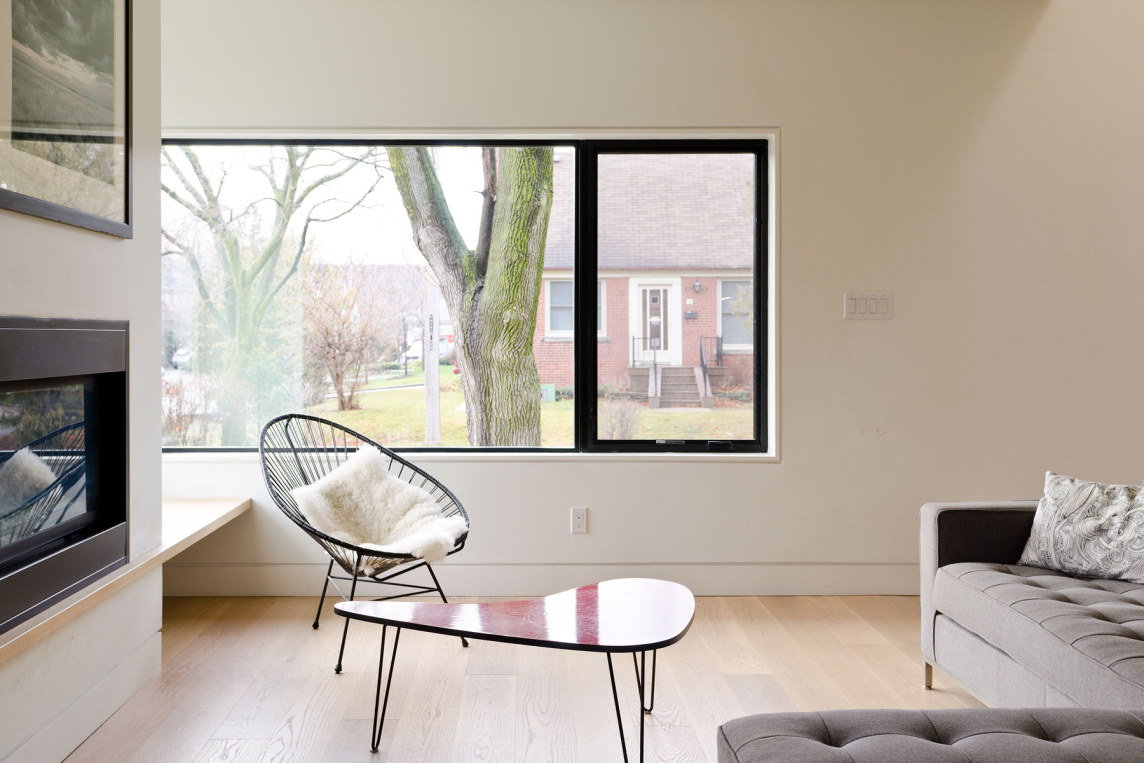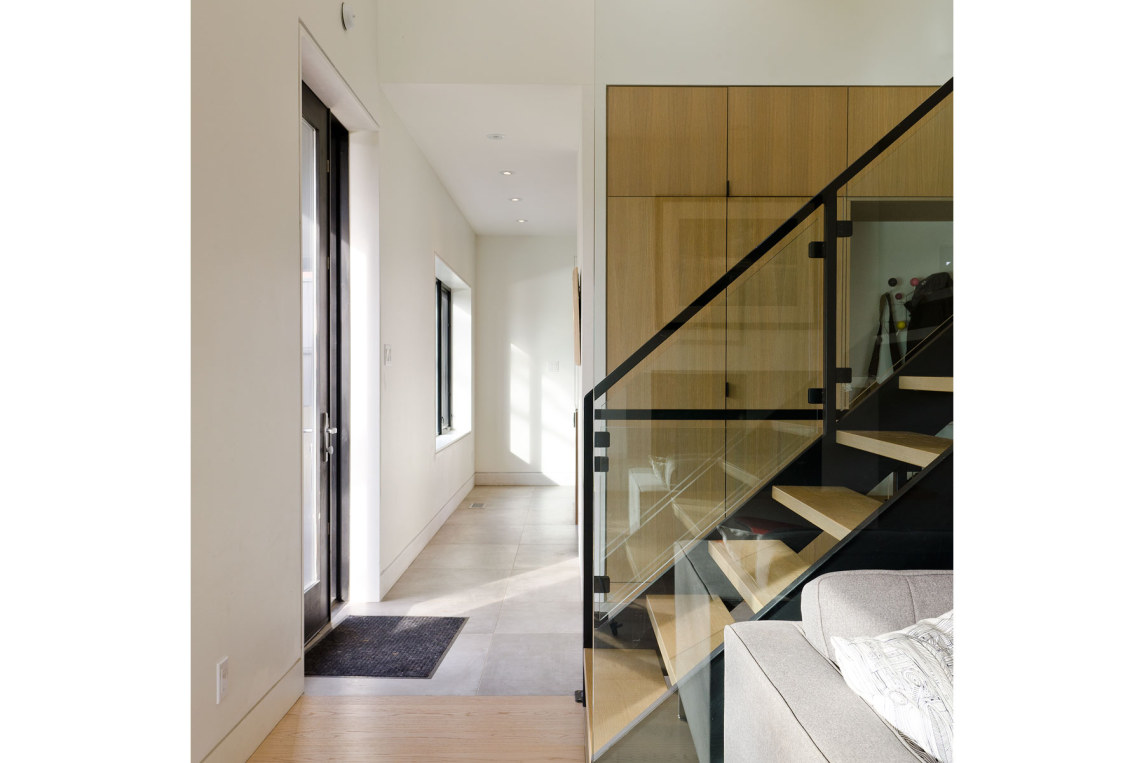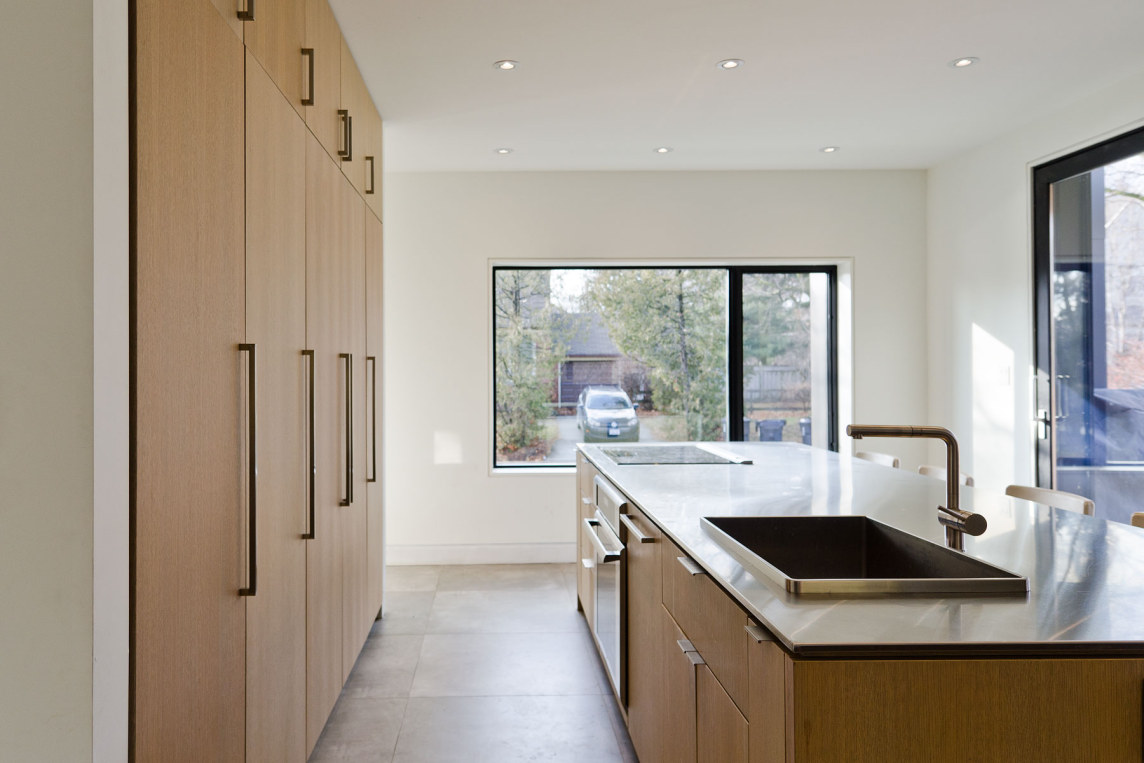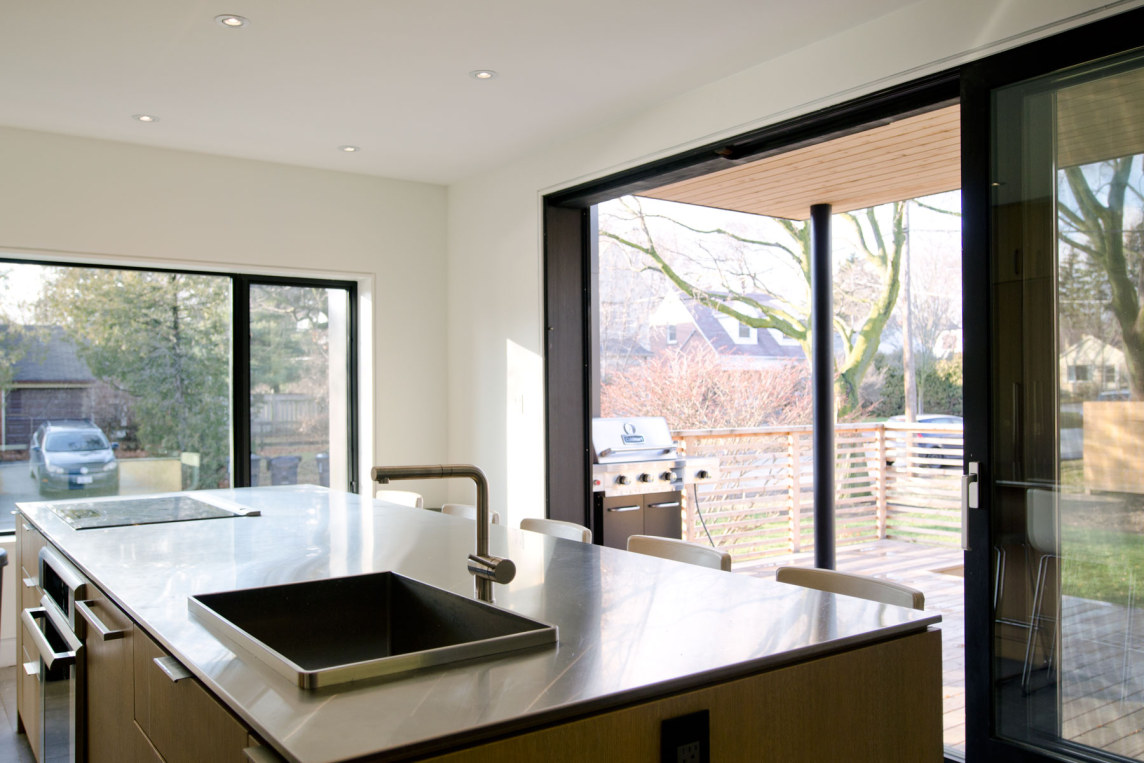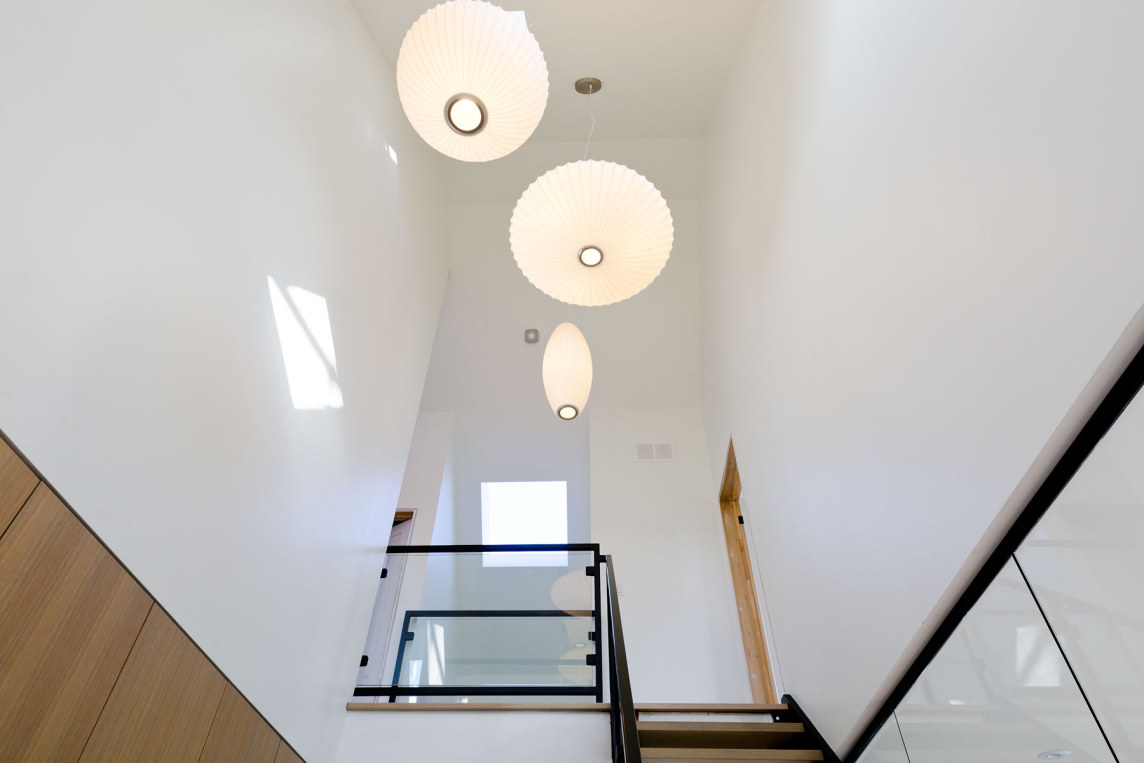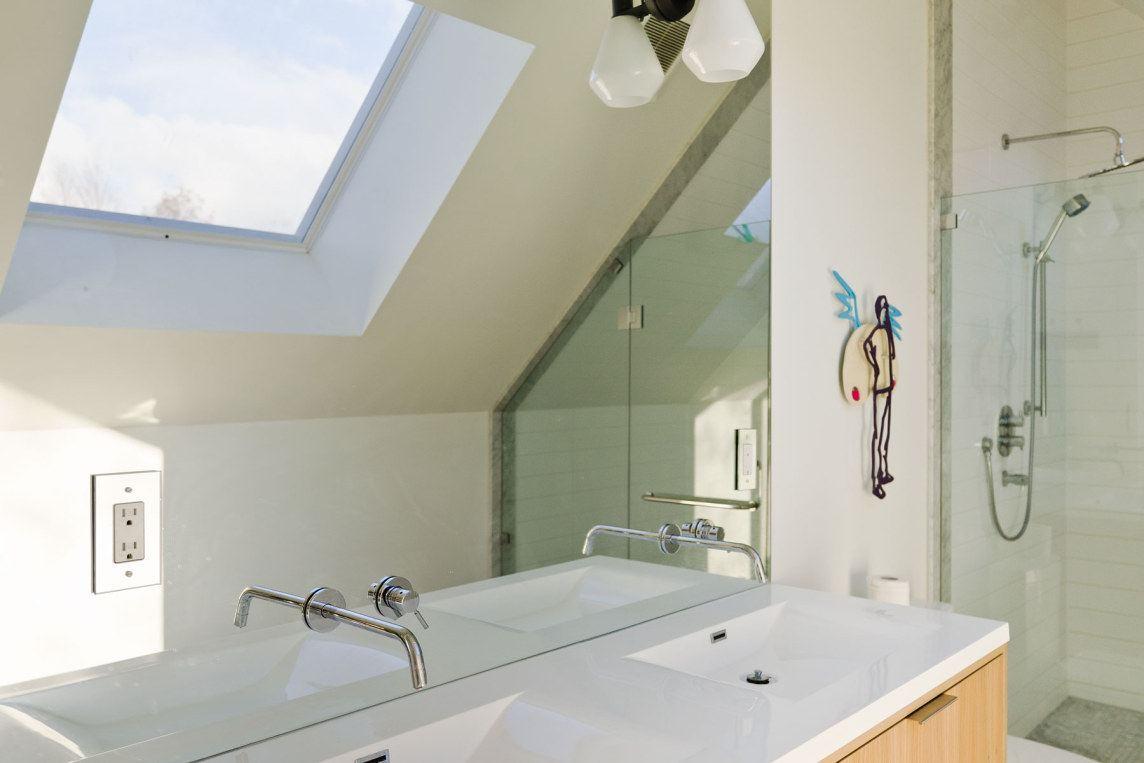 park lawn house
About this project
This newly completed home is located south east of Bloor and Prince Edward, in Etobicoke. It comprises of a combined 2,000 sq/ft ground and second floor footprint, as well as a further 1,000 sq/ft finished basement below.
The home occupies a corner lot, and with its south and west facades setback from the two adjacent intersecting streets it enjoys a continuous wash of natural light from the time the sun rises to when it sets. To this end particular attention was paid to the openings in the facade to ensure that the interior spaces would remain bright and airy with large picture windows to key living spaces allowing light to filter in throughout the day, whilst avoiding the home feeling like a fish bowl.
The diagram for the building was of utmost importance when developing the design. Our focus throughout was always to retain a simplicity to both the plan and the massing. We sought to maximize the flow and efficiency of the homes modest footprint, which was partially a result of the the clients wish to retain and build upon the existing foundation to keep the budget in check, which effectively led us to splitting the building into three divisions or slices.
The first and most northerly slice is home to the kitchen and dining area to the ground floor, with the kids bedrooms above, all of which address the rear yard; a laundry room and shared bathroom are located internally adjacent to these spaces. The second and most central slice acts as the buildings spine, which is occupied by the main entrance, storage closets, a powder room and the vertical circulation path which ties the basement and second floor catwalk to the main entry hall; large skylights from above draw natural light in, in turn helping maintain a light filled building core. The third and most southerly slice sees the introduction of a living room and study to the ground floor, with a master suite over top, all of which address more expansive vista's beyond the confines of the lot.
These three divisions enabled us to implement an ordered and logical programme to each floor plate; it was simply a case of then applying the same logic and restraint to the massing of the building so to integrate the home within its environment, embracing a similar mass and volume to that of its neighbours. However, this more modern interpretation is devoid of brick, stone, asphalt shingles, small exterior punched openings and dark interior spaces, and instead opts for a more refined and contemporary palette of poured concrete, white cedar and standing seam metal.