oakville renovation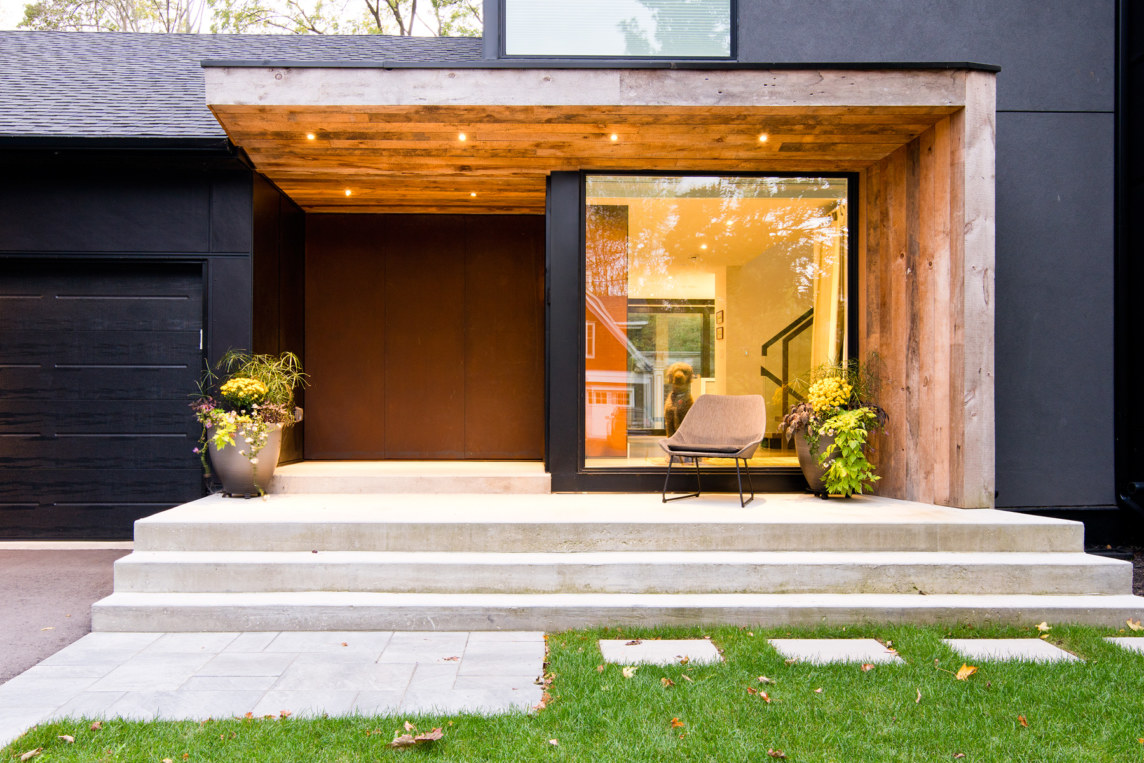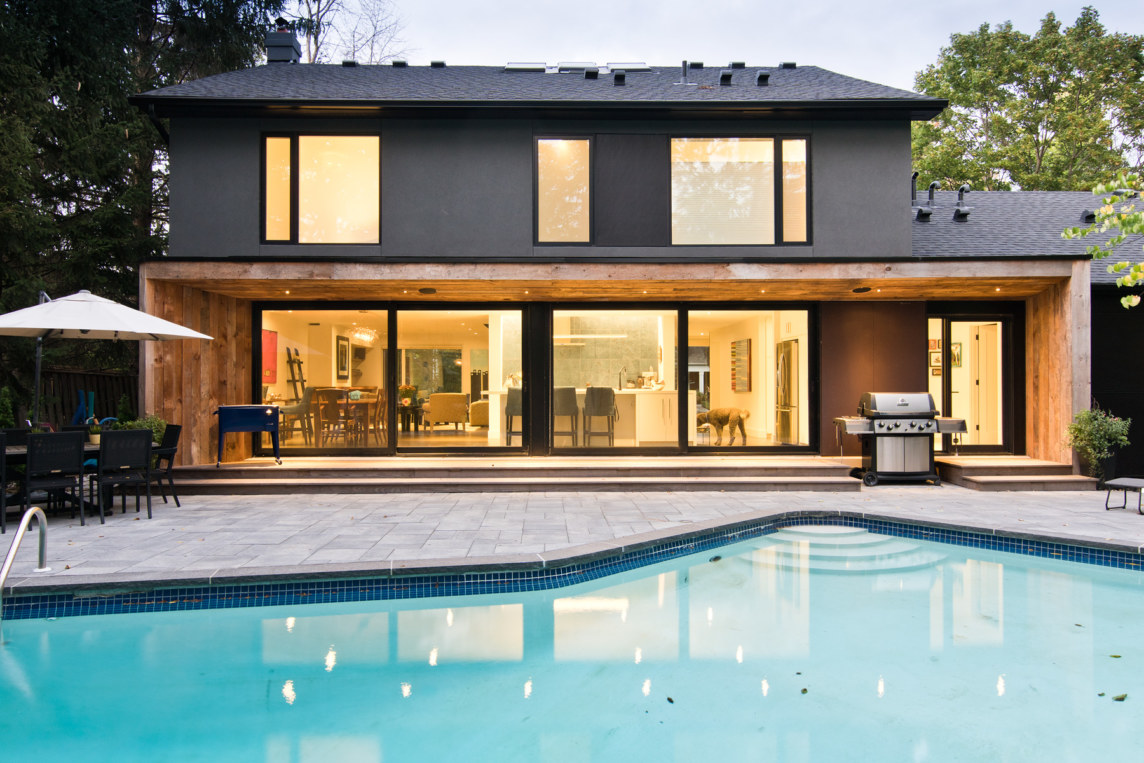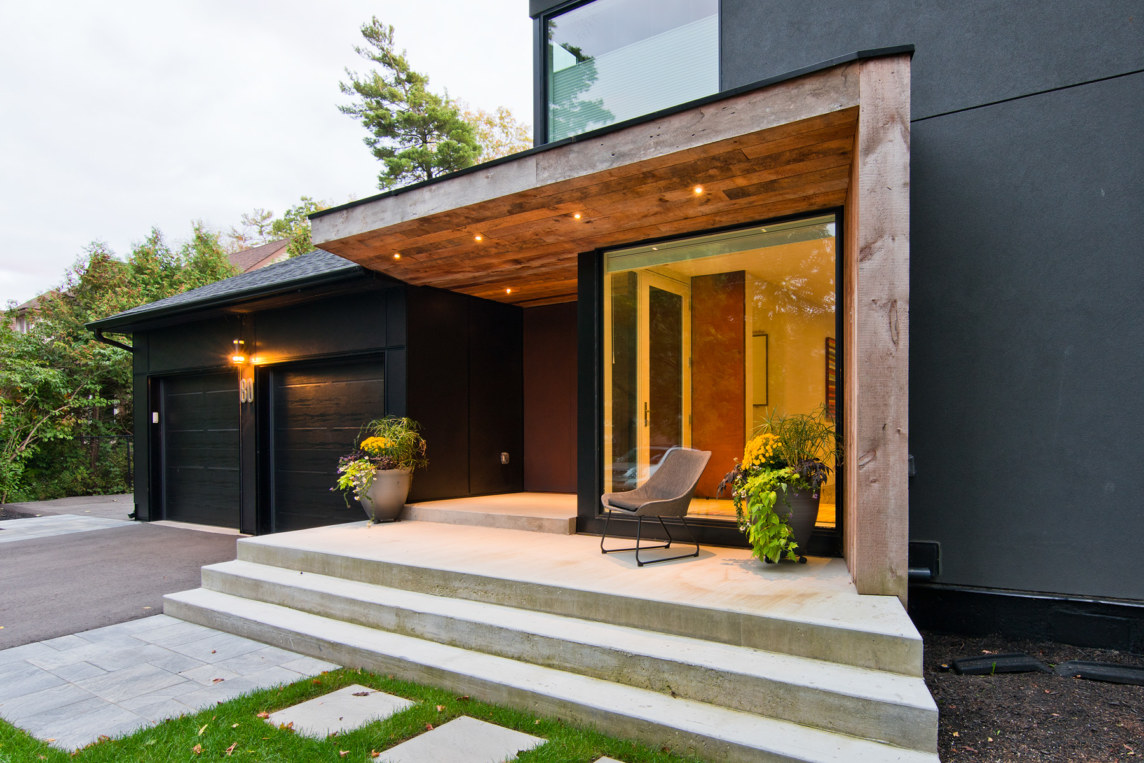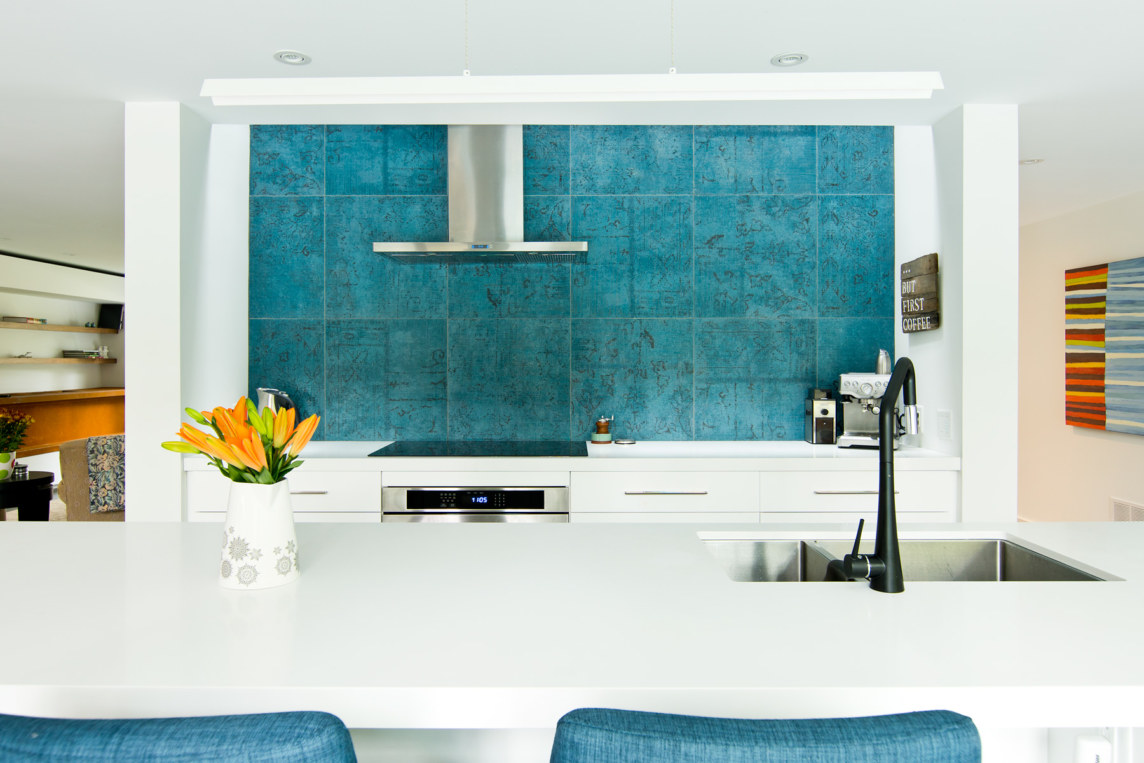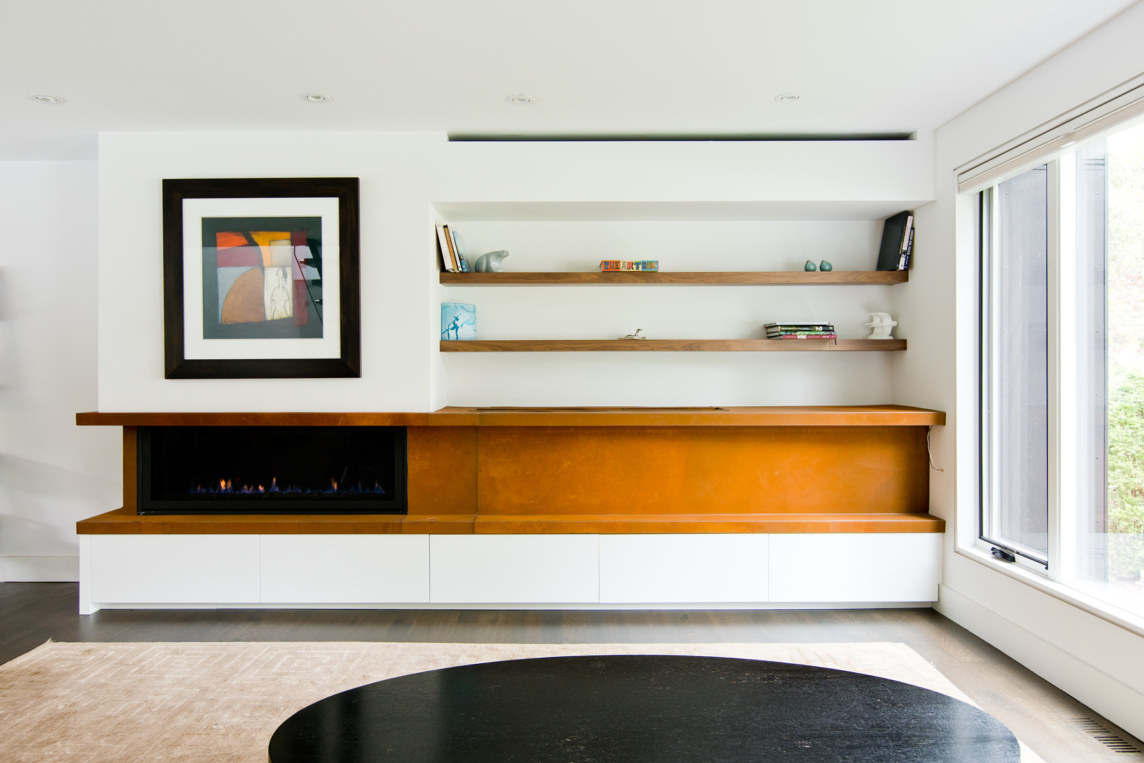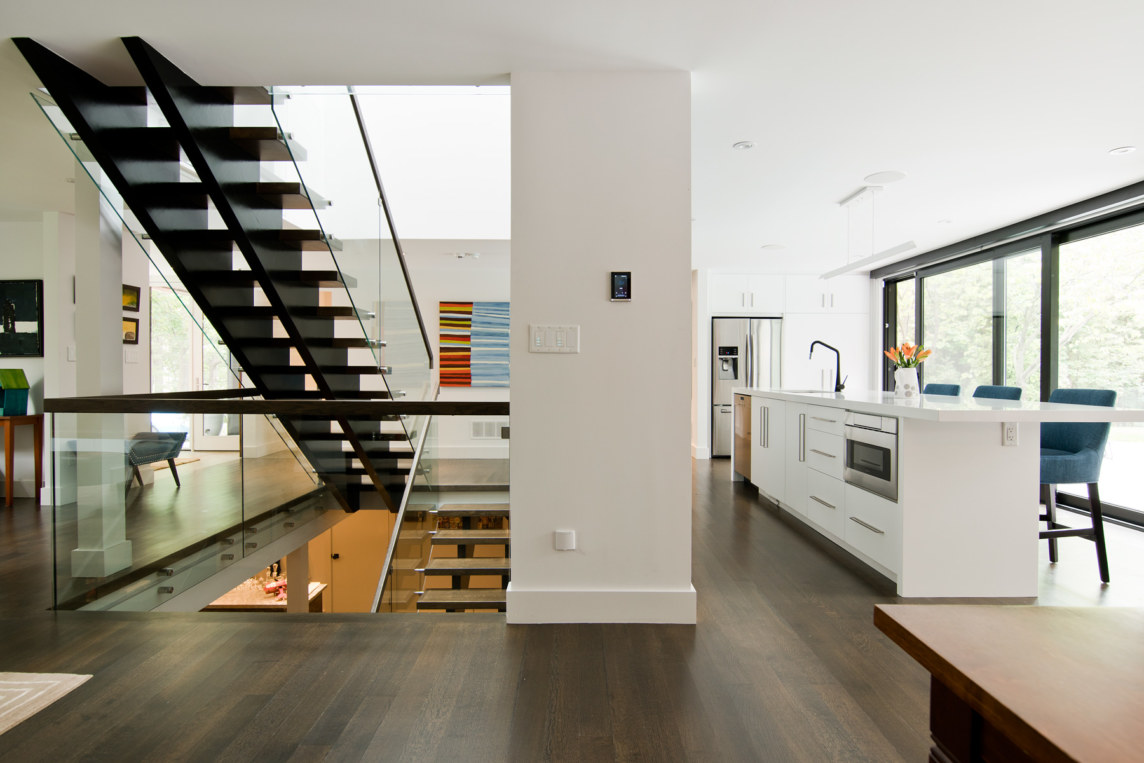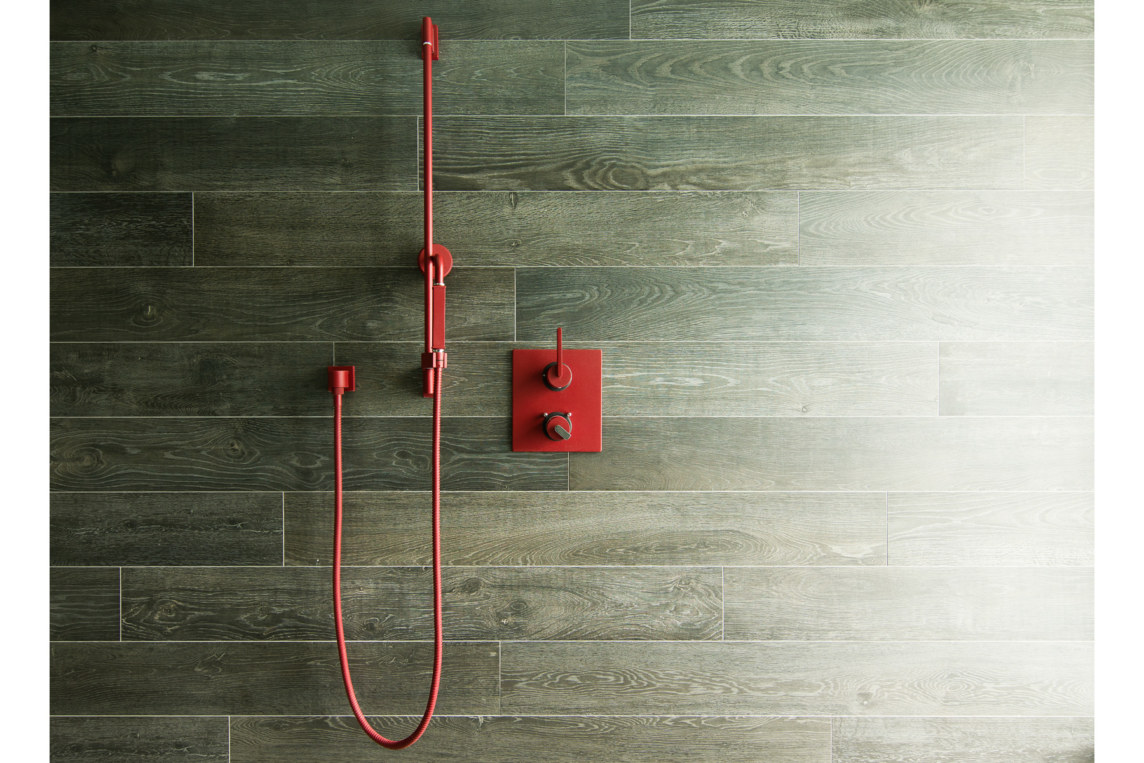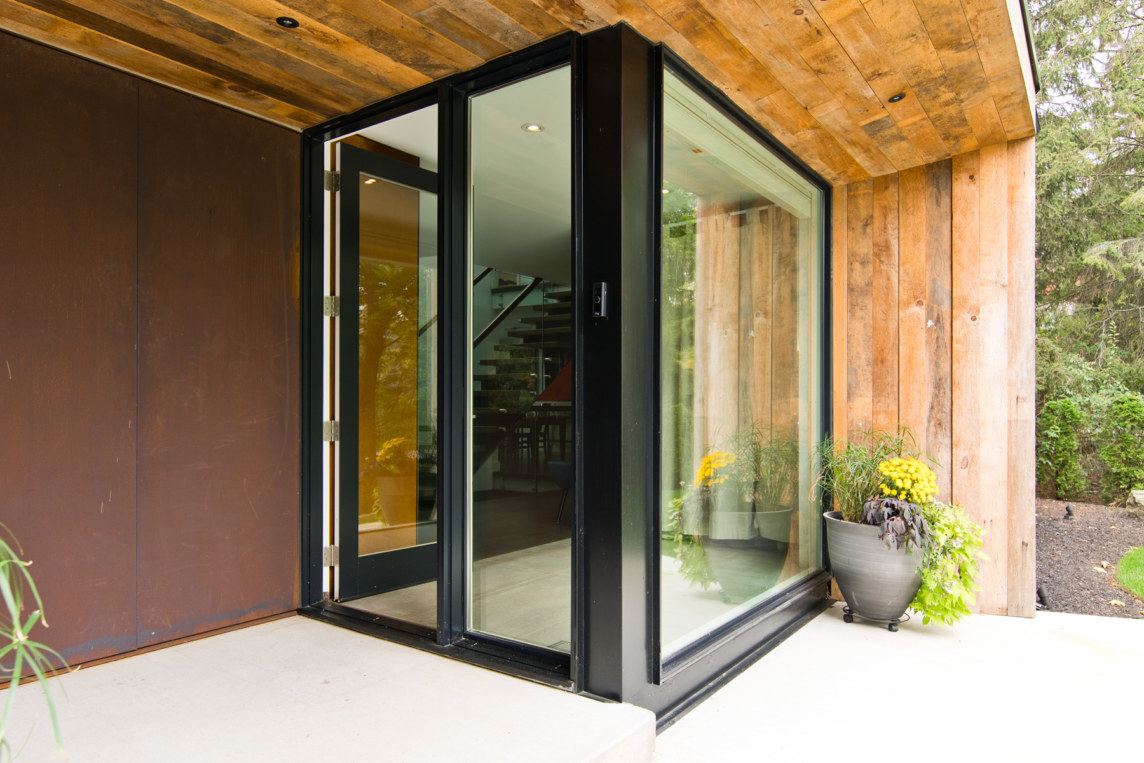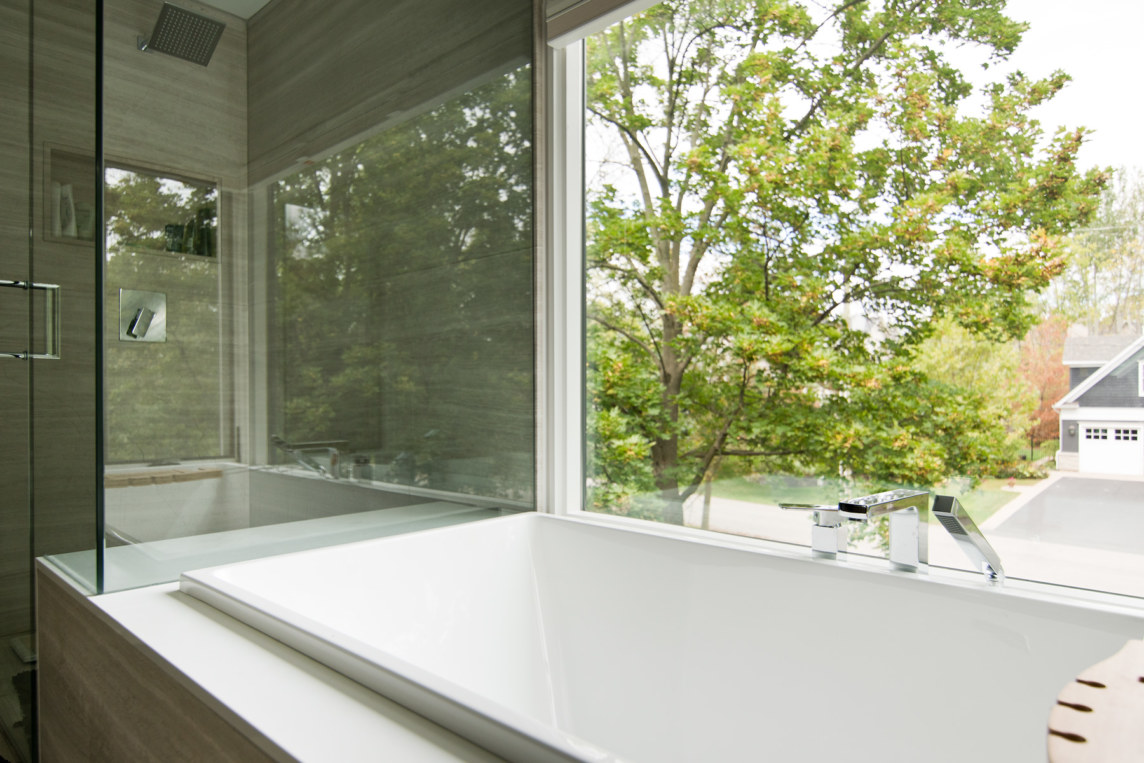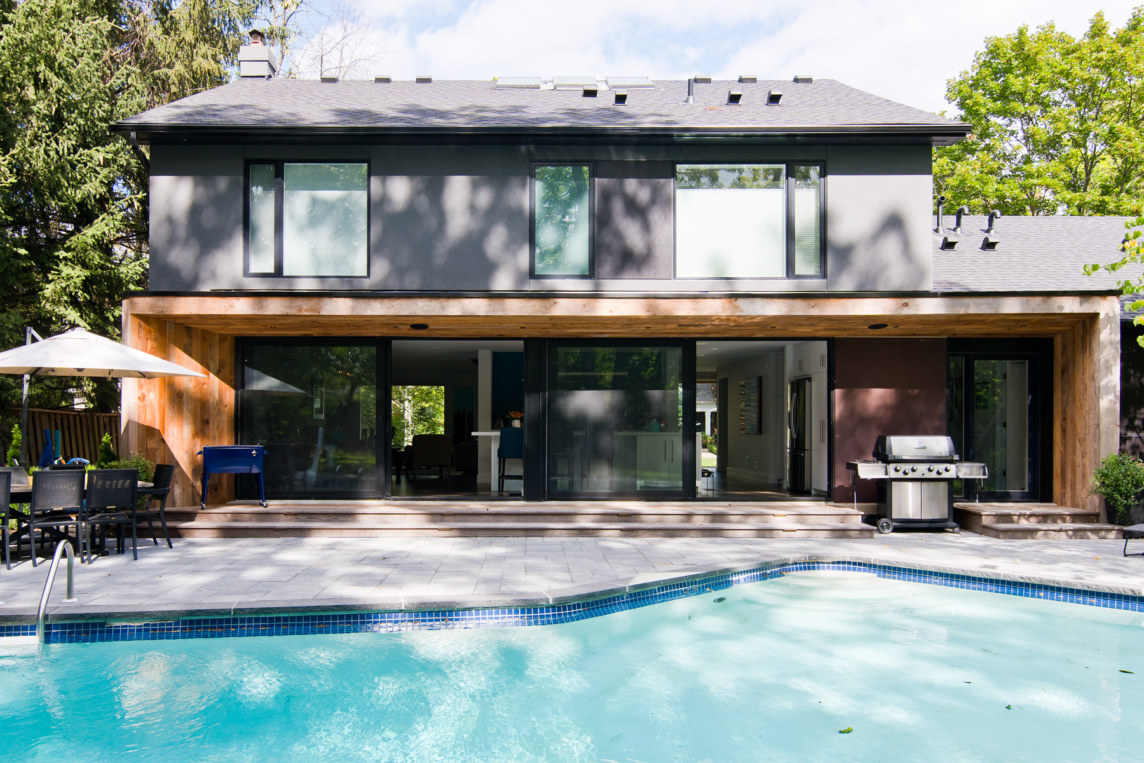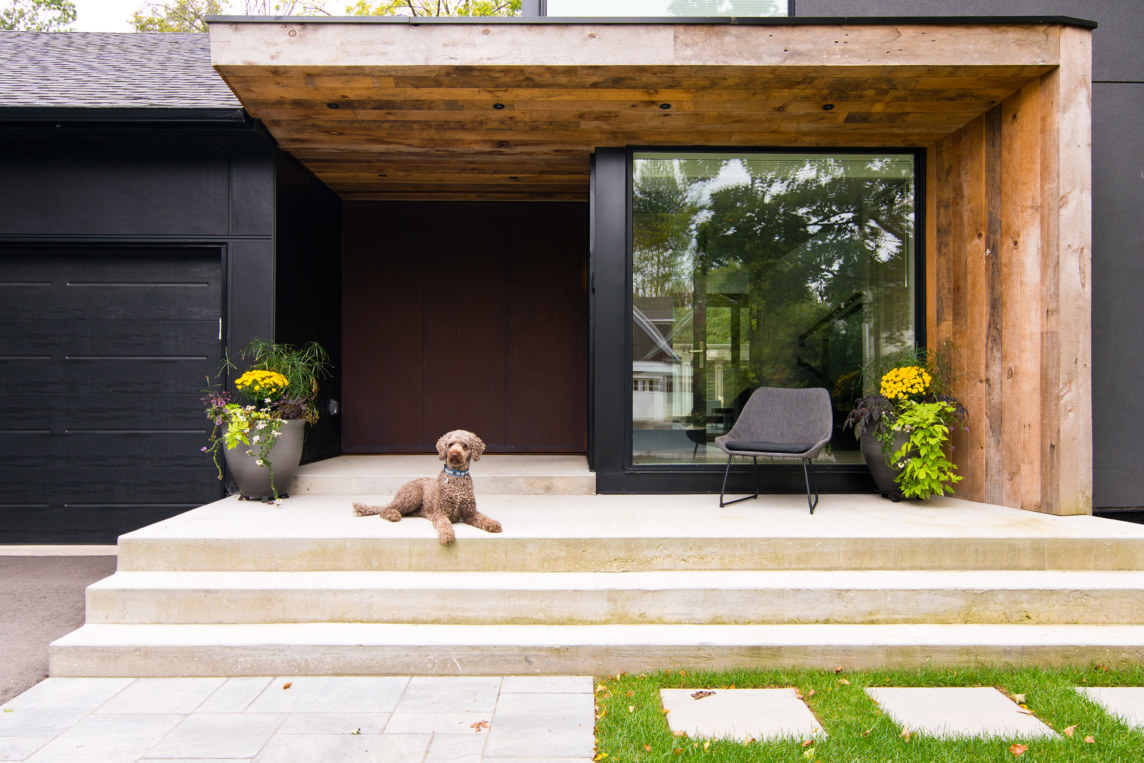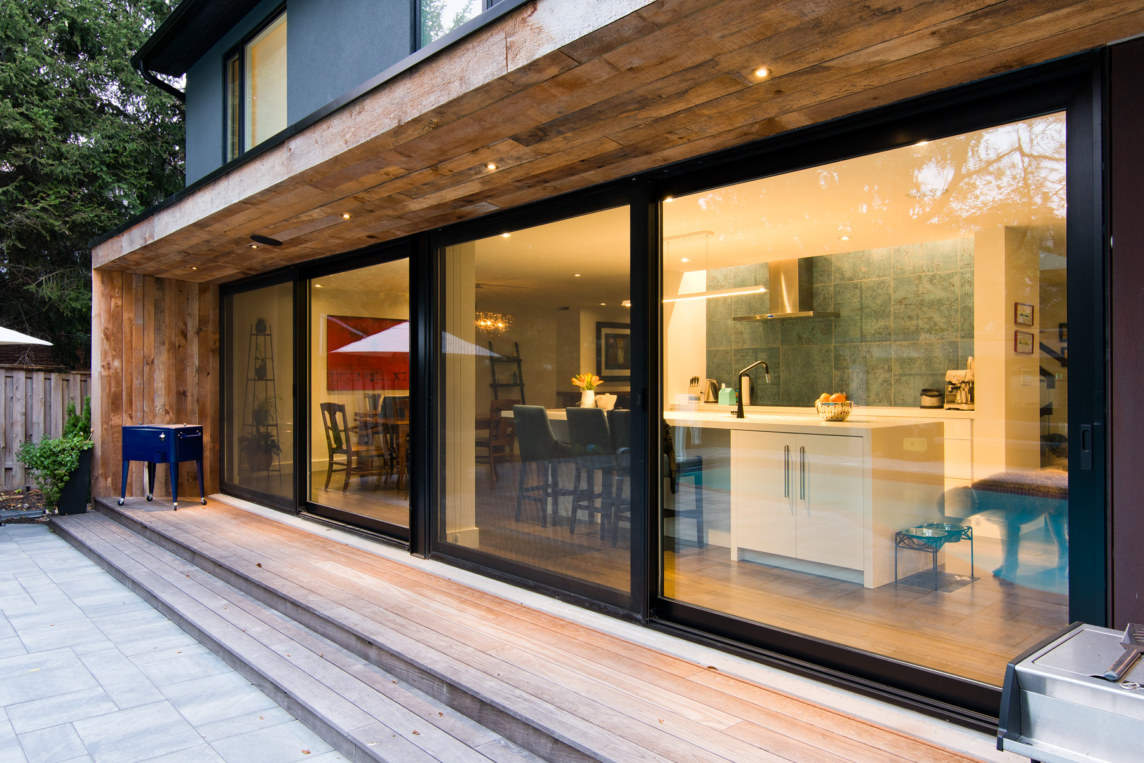 oakville renovation
About this project
The original suburban pink brick home was in need of an update, both to the interior and exterior, to better reflect the owners' lifestyle and to take advantage of the beautiful treed lot and backyard pool.
A new skylight well and staircase cuts vertically through the centre of the floor plates and brings light and air to all levels of the home. The open-plan living spaces are arranged around the light well, as are the bedrooms and lounge space on the upper level.
The original, flat facades were given new openings with large windows and Lift & Slide doors. Depth, shading and a sense of welcome was created with two new canopies, clad with reclaimed barn board and corten steel.