blue mountains residence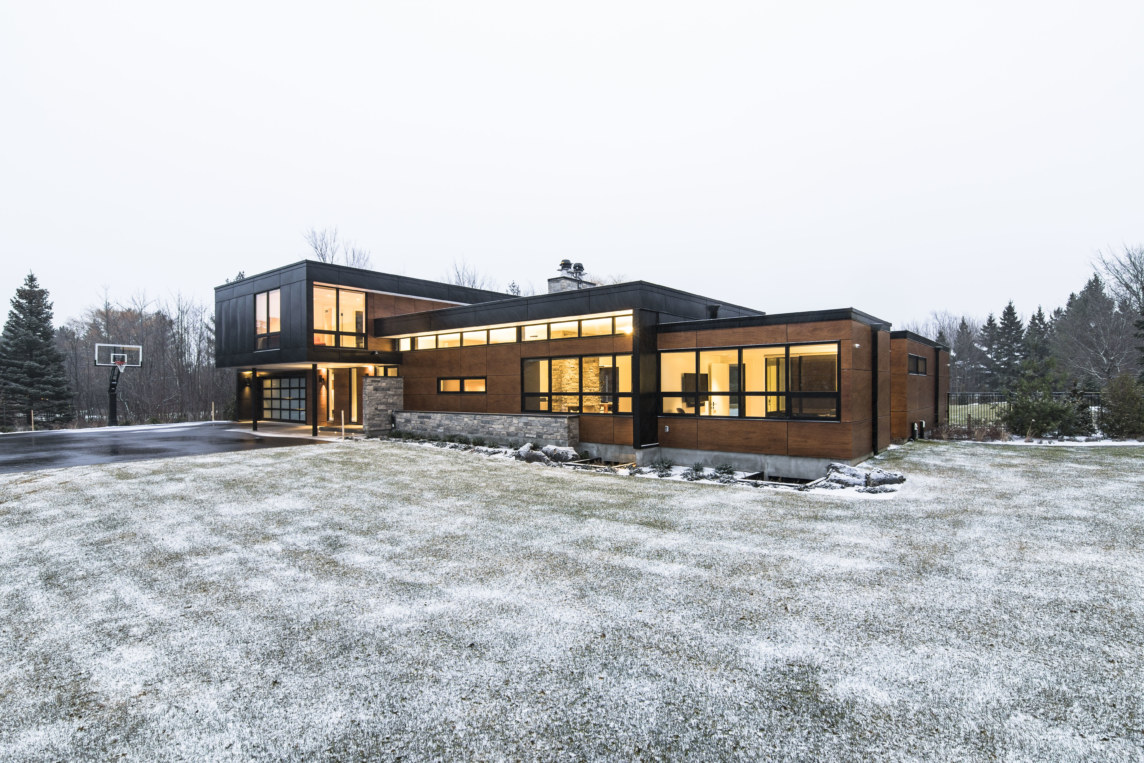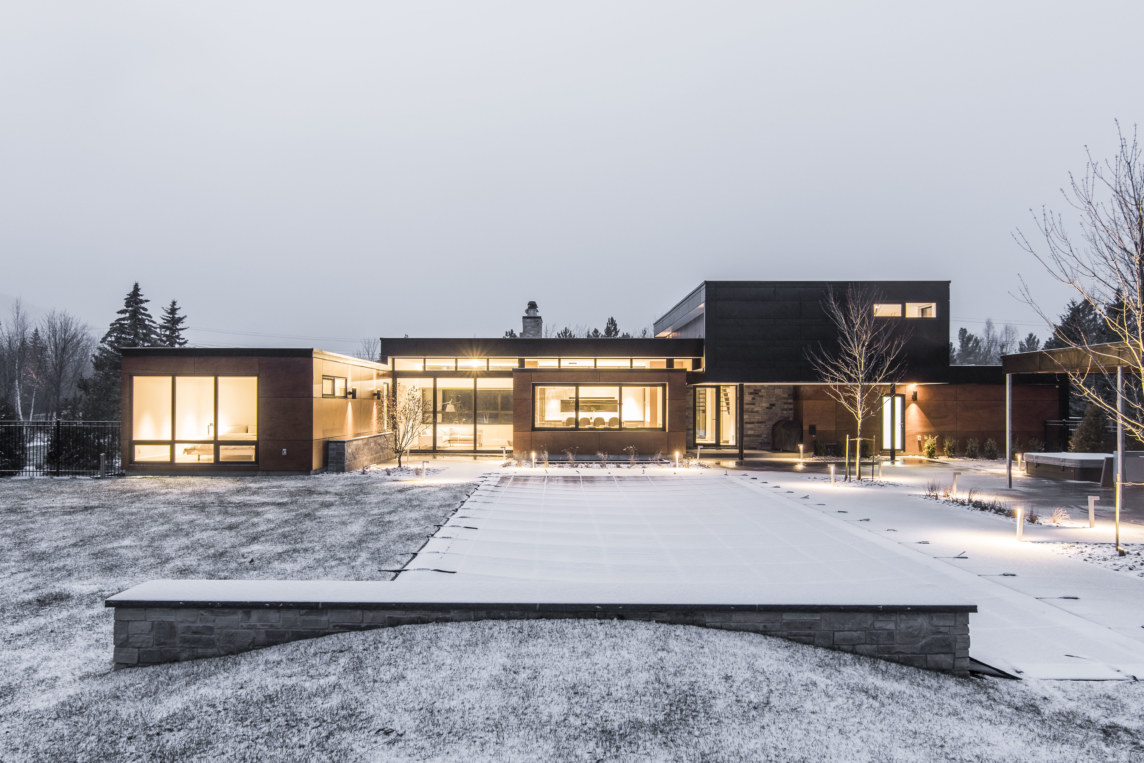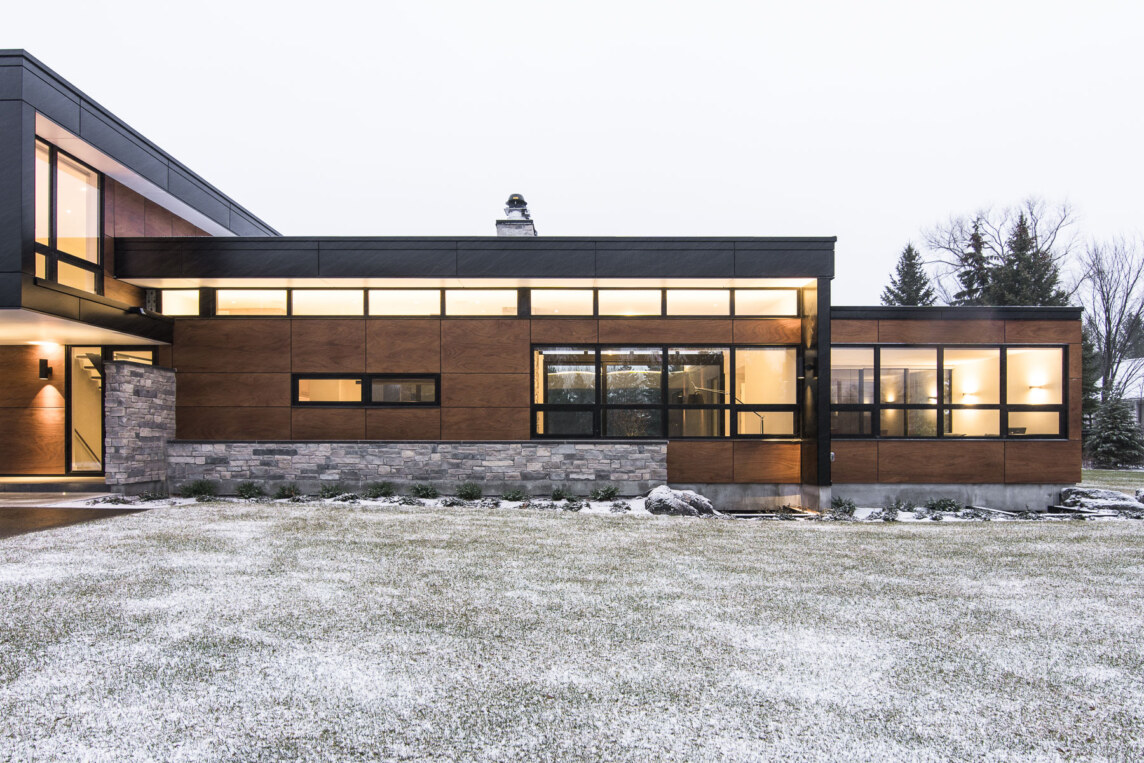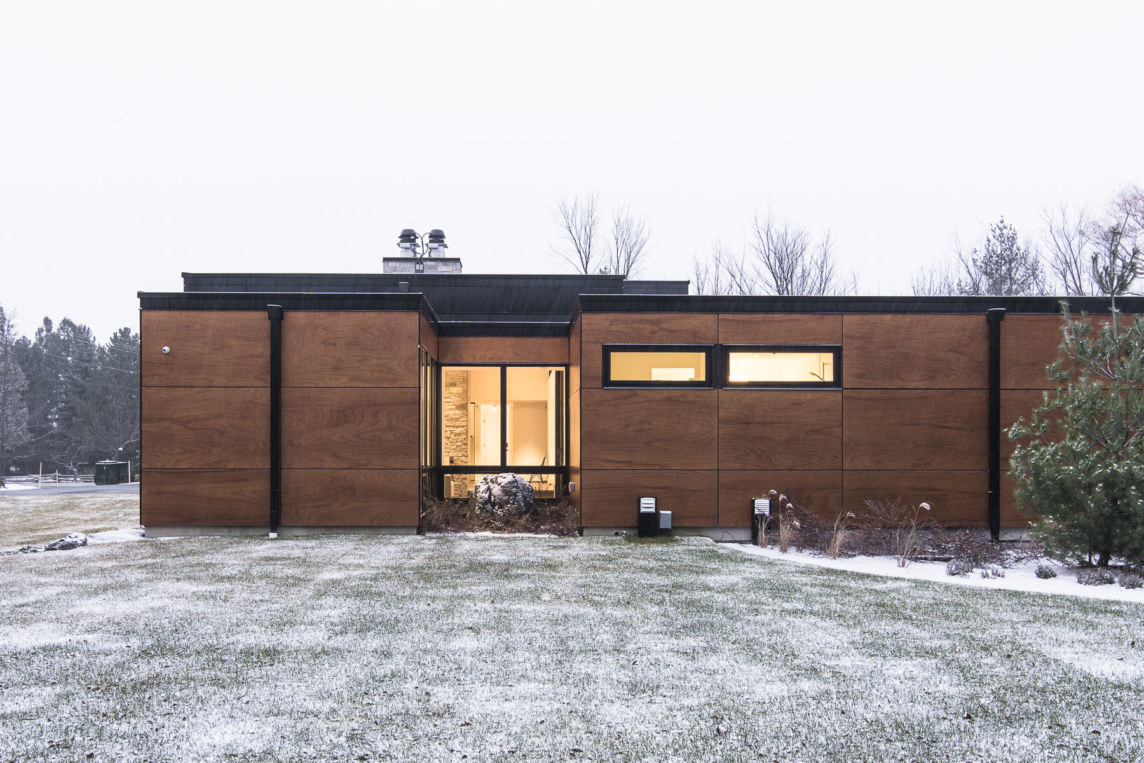 blue mountains residence
About this project
This weekend retreat serves as a chalet to a family of five. It is nestled nicely into a triangulated lot with its compact linear form addressing the street front. The rear of the home opens up to a courtyard and pool beyond.
The key interior spaces include a spacious and open kitchen-dining area with formal living space adjacent. A functional and well appointed mudroom sits between these everyday living spaces and the garage entry which offers a more utilitarian route into the home in the ski season.
The master suite enjoys views across the properties landscape at the ground floor level, with kids bedrooms, bathrooms and a media room at the second floor level enjoying views past the properties boundaries.
Finishes to the exterior include prodema panels, stone cladding and black metal siding. A crisp white exterior soffit allows the interior ceilings to bleed through transparent facade into the exterior. Interior finishes include oak hardwood floors, a selection of clean simple porcelain tile, fenix ntm millwork in conjunction with the exterior stone cladding which wraps the central fireplace.
Large lift and slide doors allow for direct access from the interior to the rear patio and cabana area, as well as between the dining space and pool area aligned beyond.
Details
Location:
Blue Mountains ON