bloordale renovation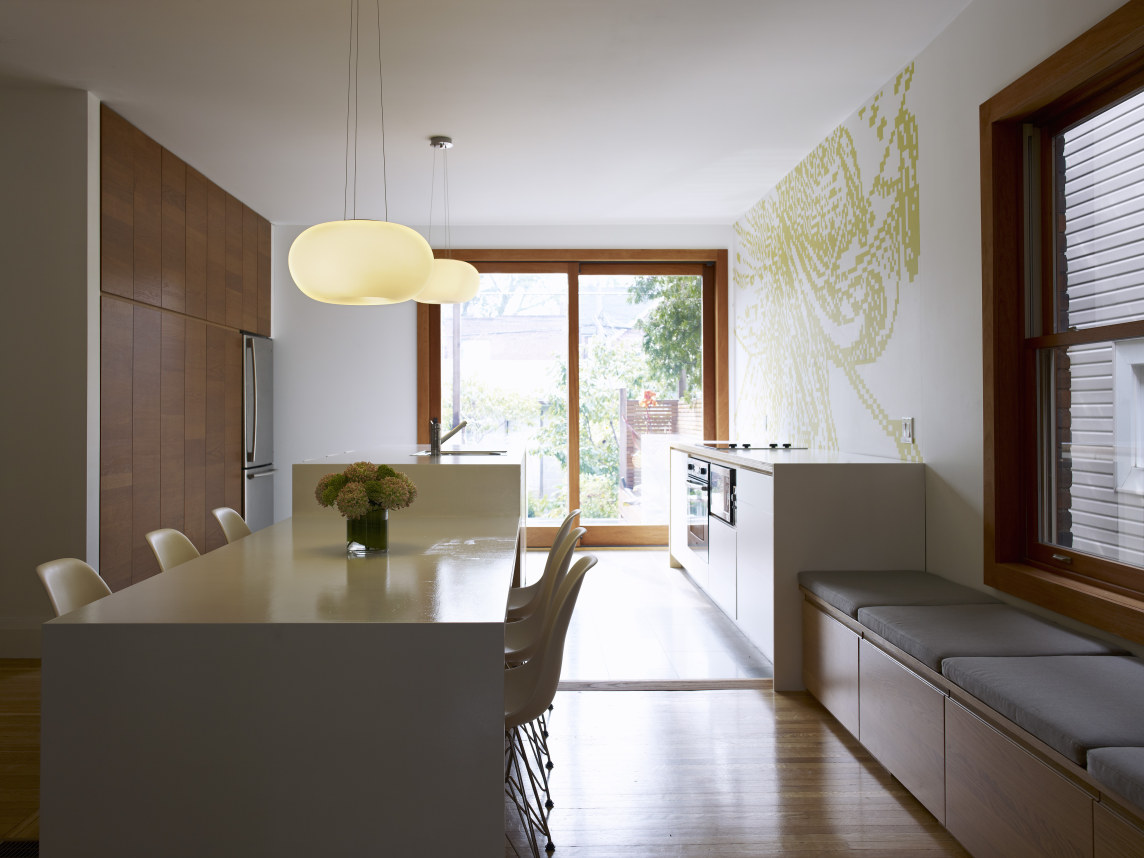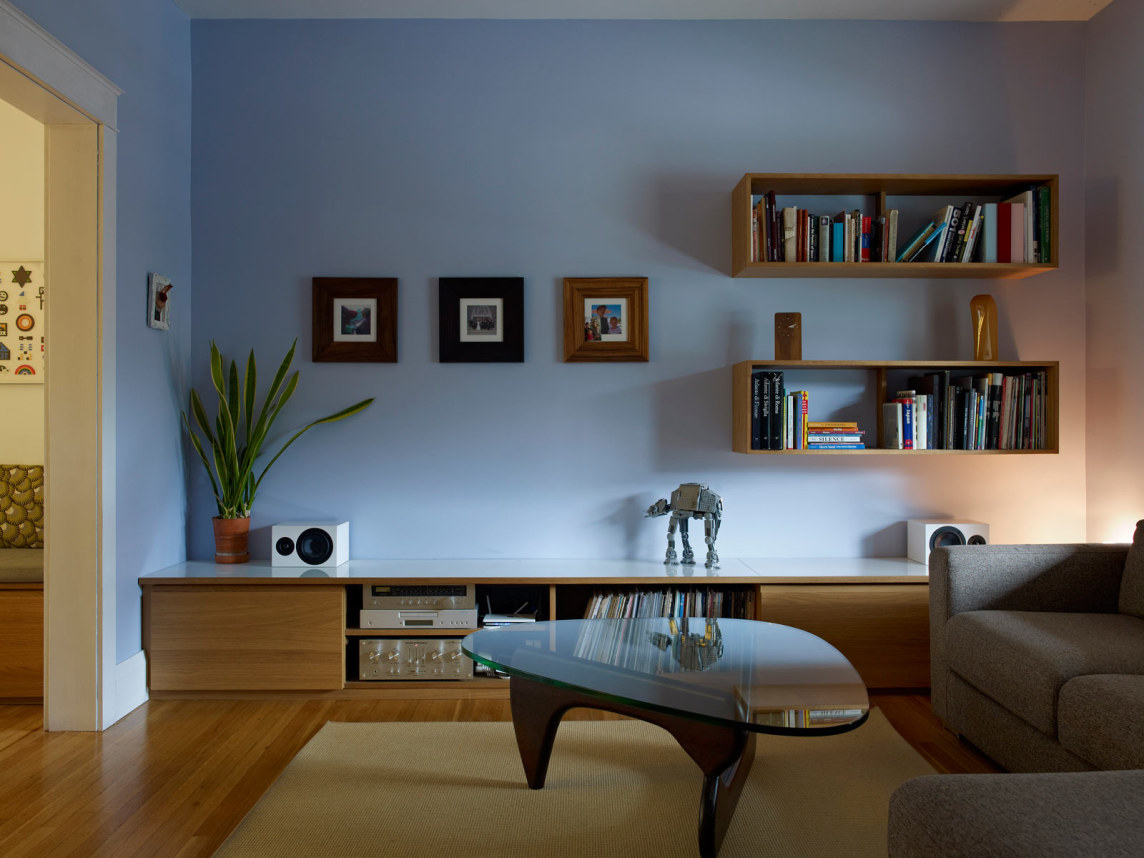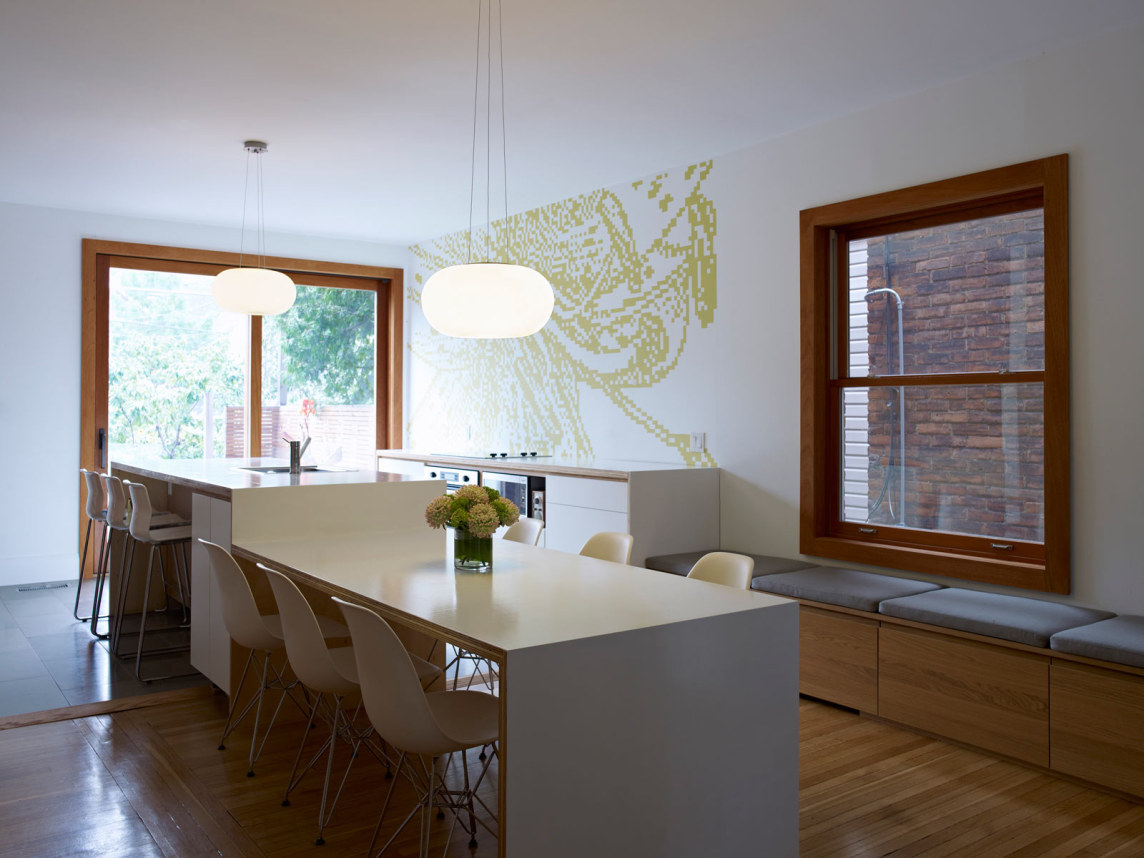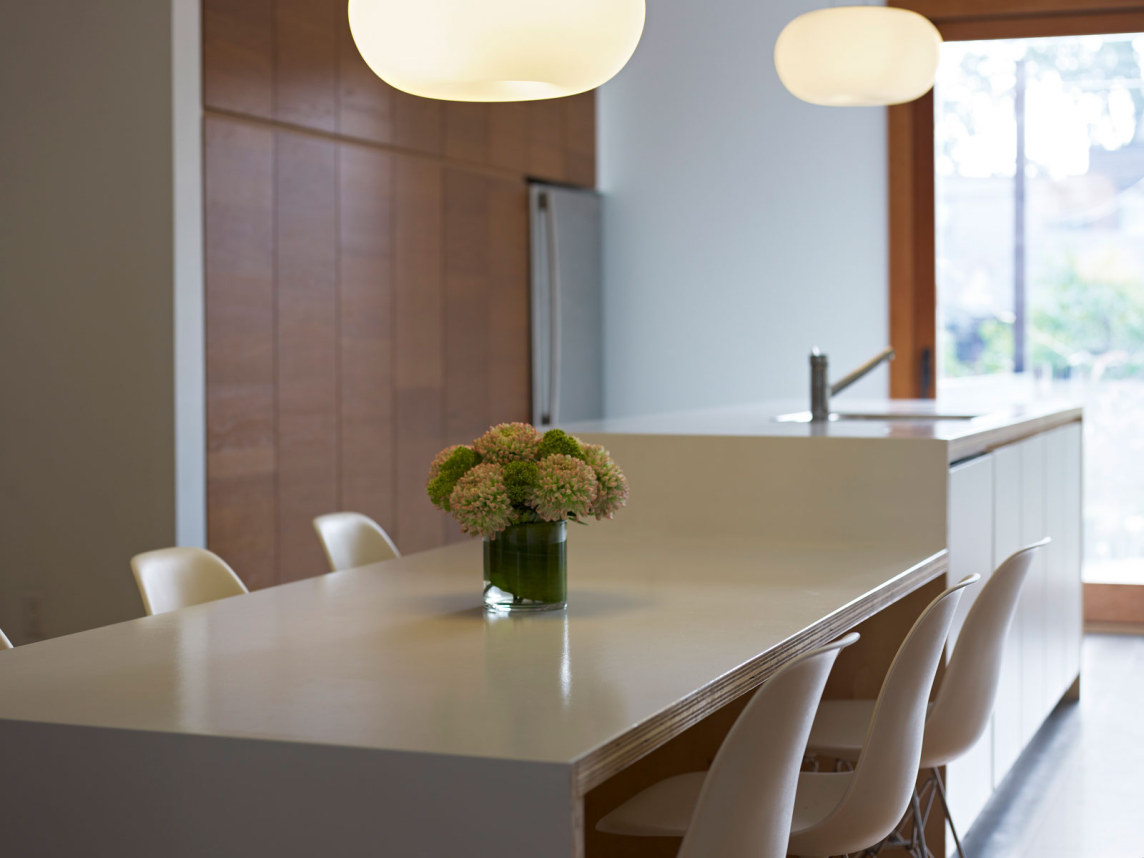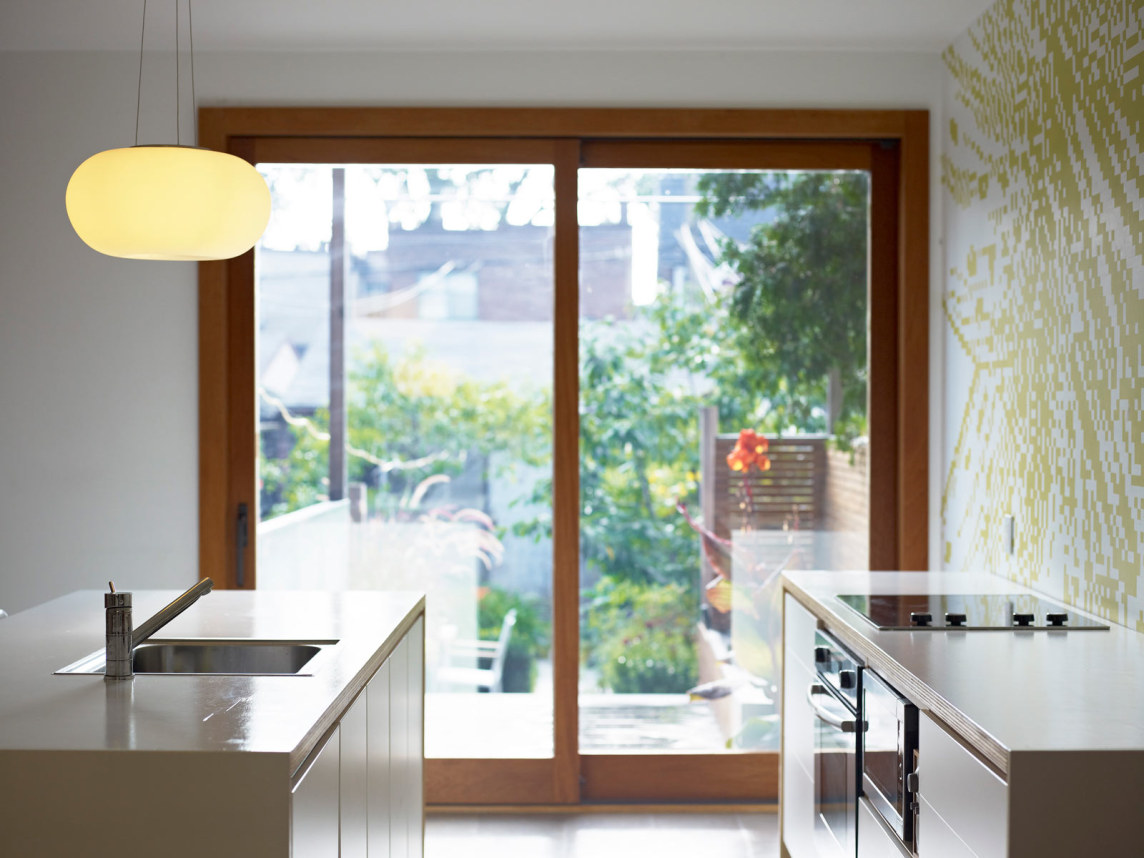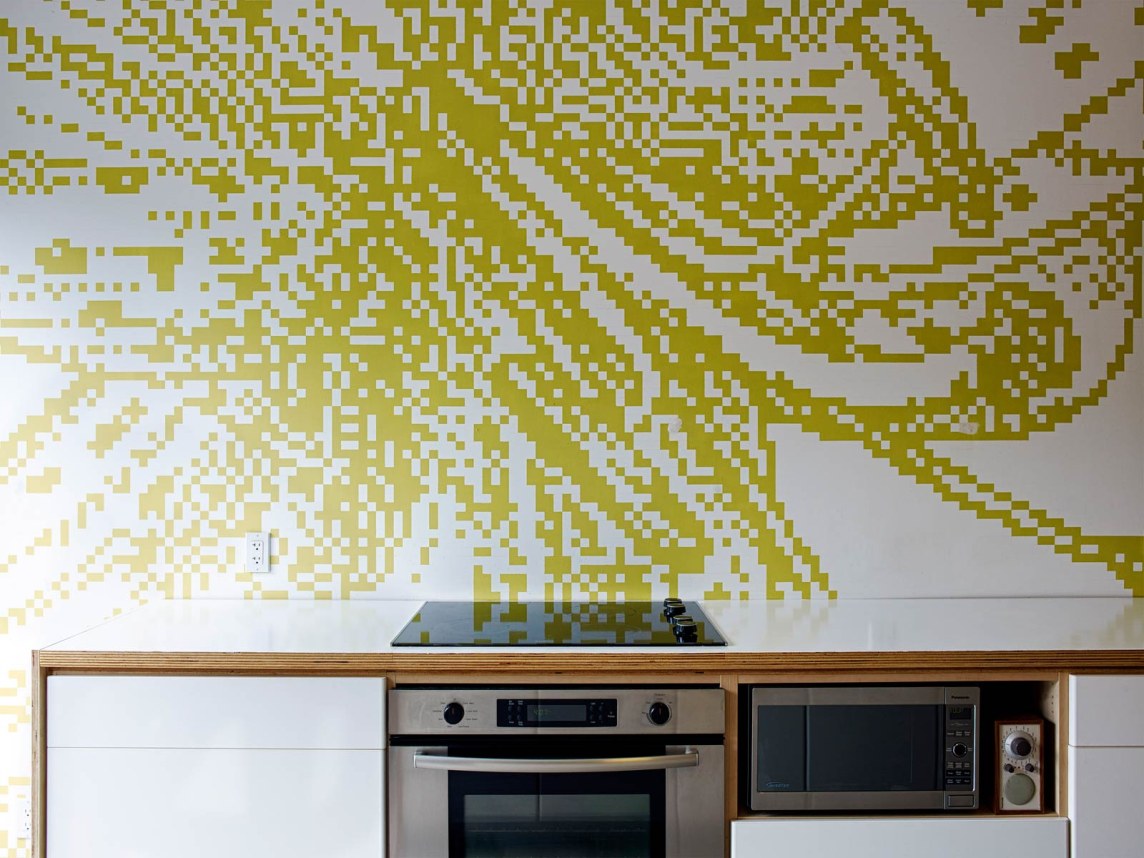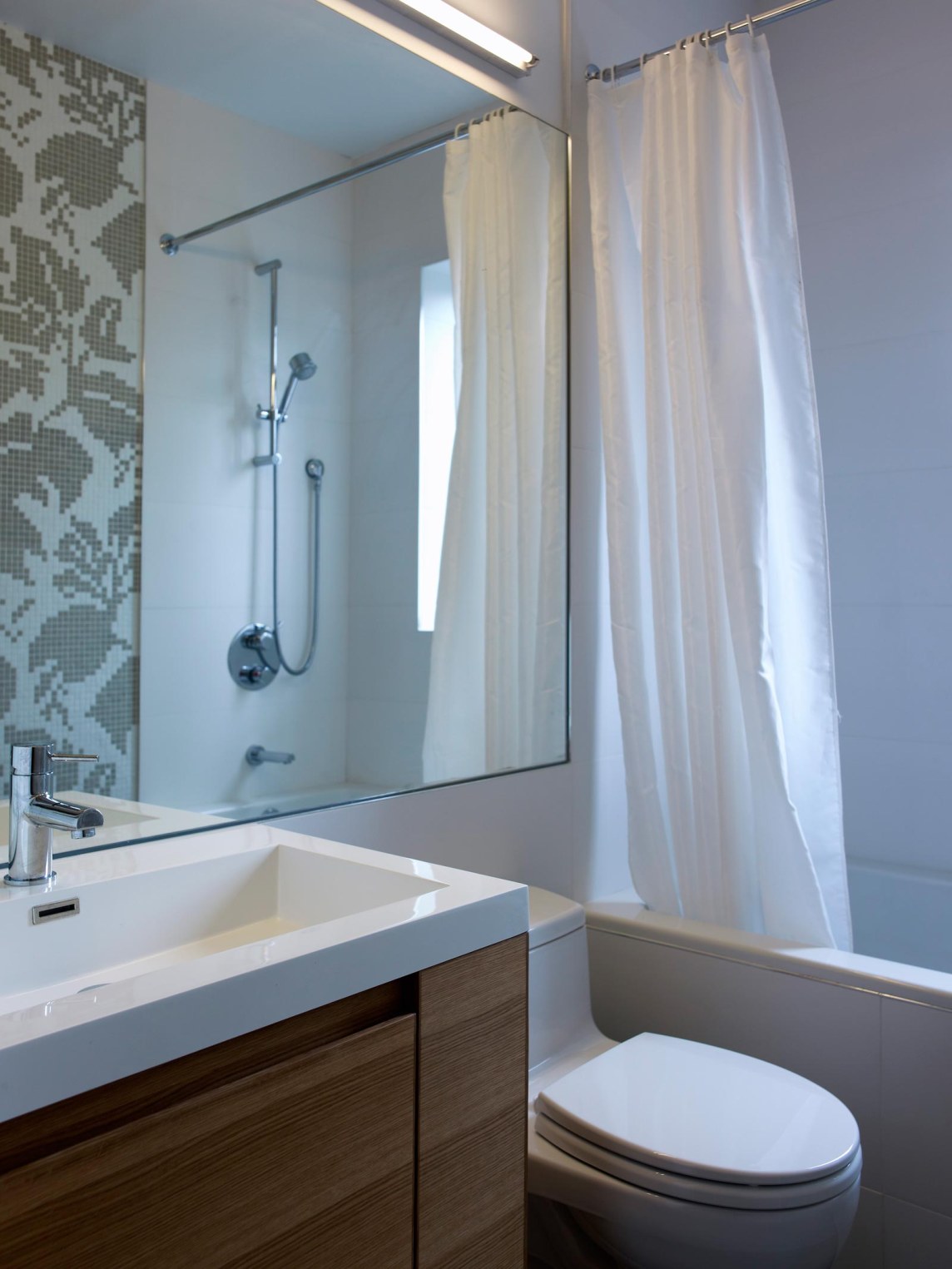 bloordale renovation
About this project
This renovation to a prototypical Toronto semi-detached home makes the most of a compact, urban property. Several strategies to maximize tight spaces extend the boundaries of the house. Opening up the main level and adding an oversized sliding door to the backyard fills the living spaces with light and air while extending the house visually to the outdoors during the cooler months and physically in the summer. Custom built-in millwork optimizes small spaces by adding storage while doubling as furniture, and the new finished basement provides overflow space for guests and active kids.
The design of the back garden was conceived like interior space with designated areas for outdoor dining, living and playing. Natural materials such as black slate patio stones and a hardwood ipe deck play in contrast against the reflective white-glass guard rail. A set of extra-wide steps double as a comfortable place to sit and soak up afternoon sun.
Like a virtual extension of the garden, the back-splash of the kitchen is embellished with a pixelated image of a lily. The low-profile kitchen allows light and views to penetrate the depth of the house while a floor to ceiling pantry wall provides plenty of storage space. The counter folds down and flows into the dining room, becoming a cushioned bench with drawers below, and continues through into the living room as a media cabinet.
A fully finished basement with a kitchen, bathroom, bedroom and a separate entrance can be used as a guest suite or granny flat. The high-efficiency furnace, tankless hot water heater and new insulation improve the home's energy efficiency.
Details
Details:
1.200 sq/ft Interior Renovation