riverdale renovation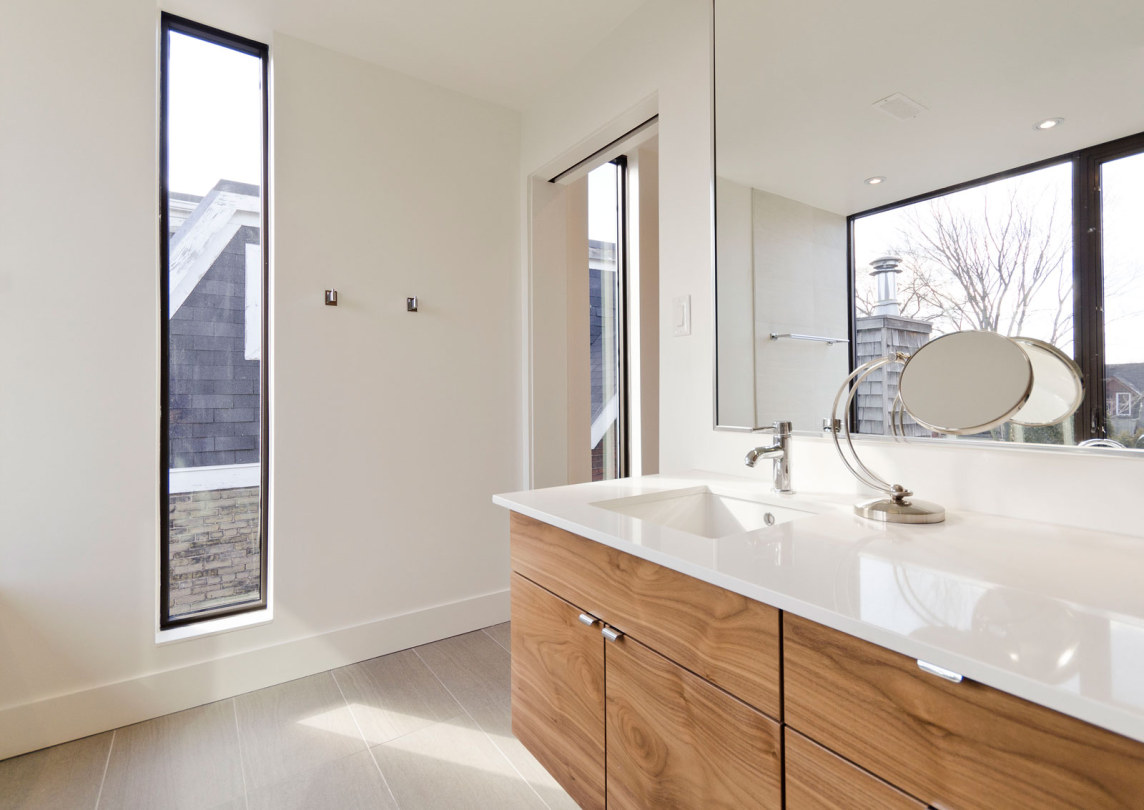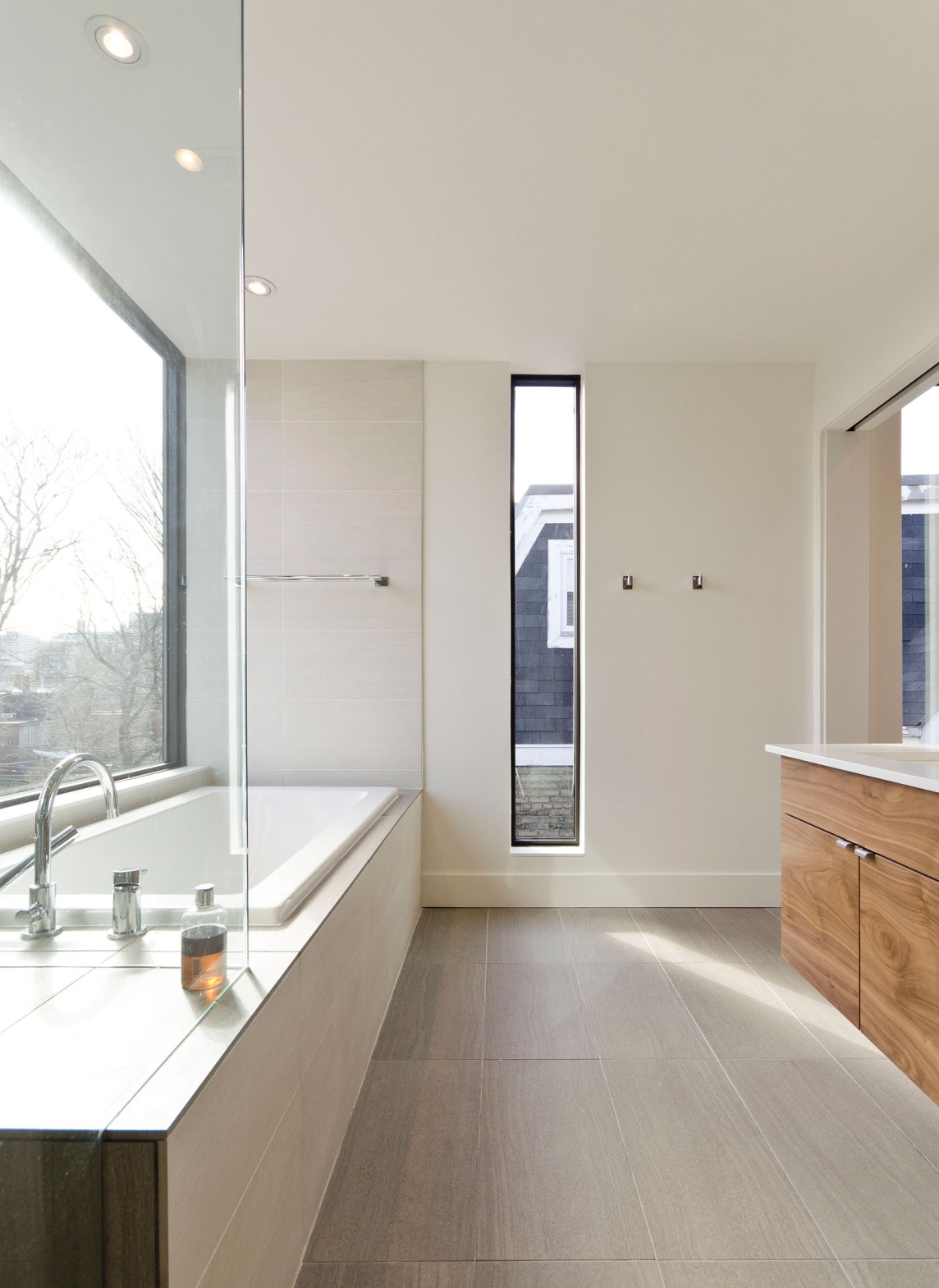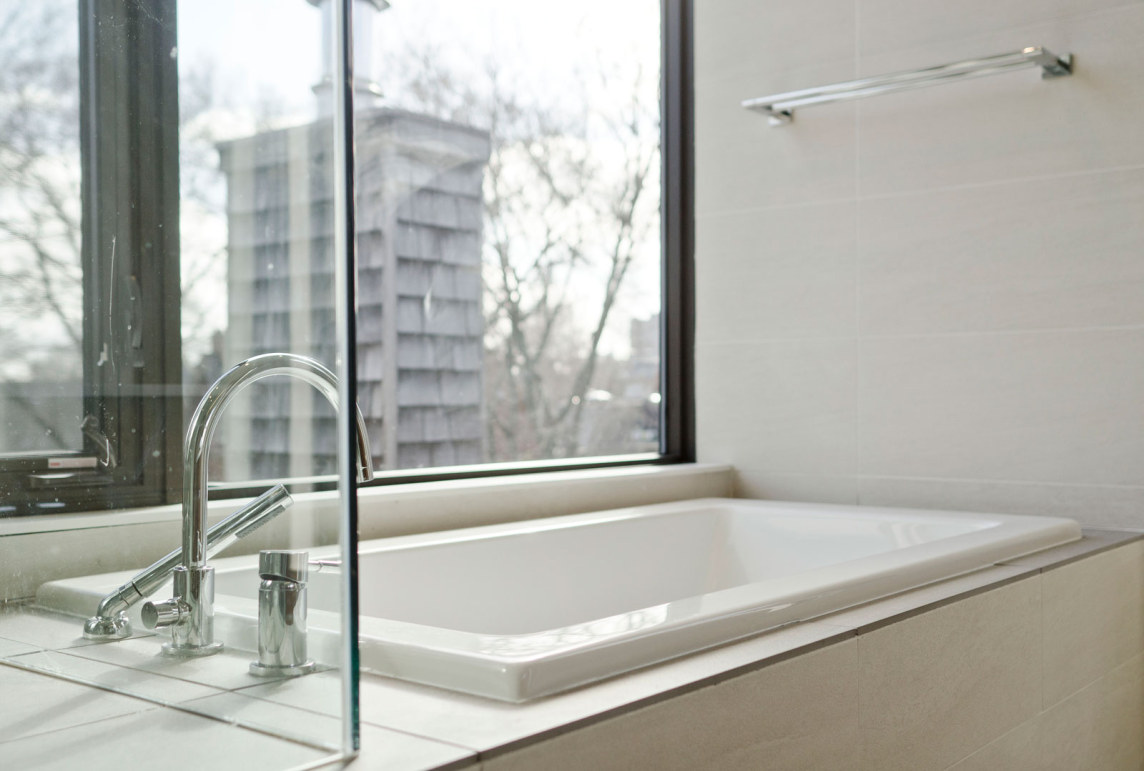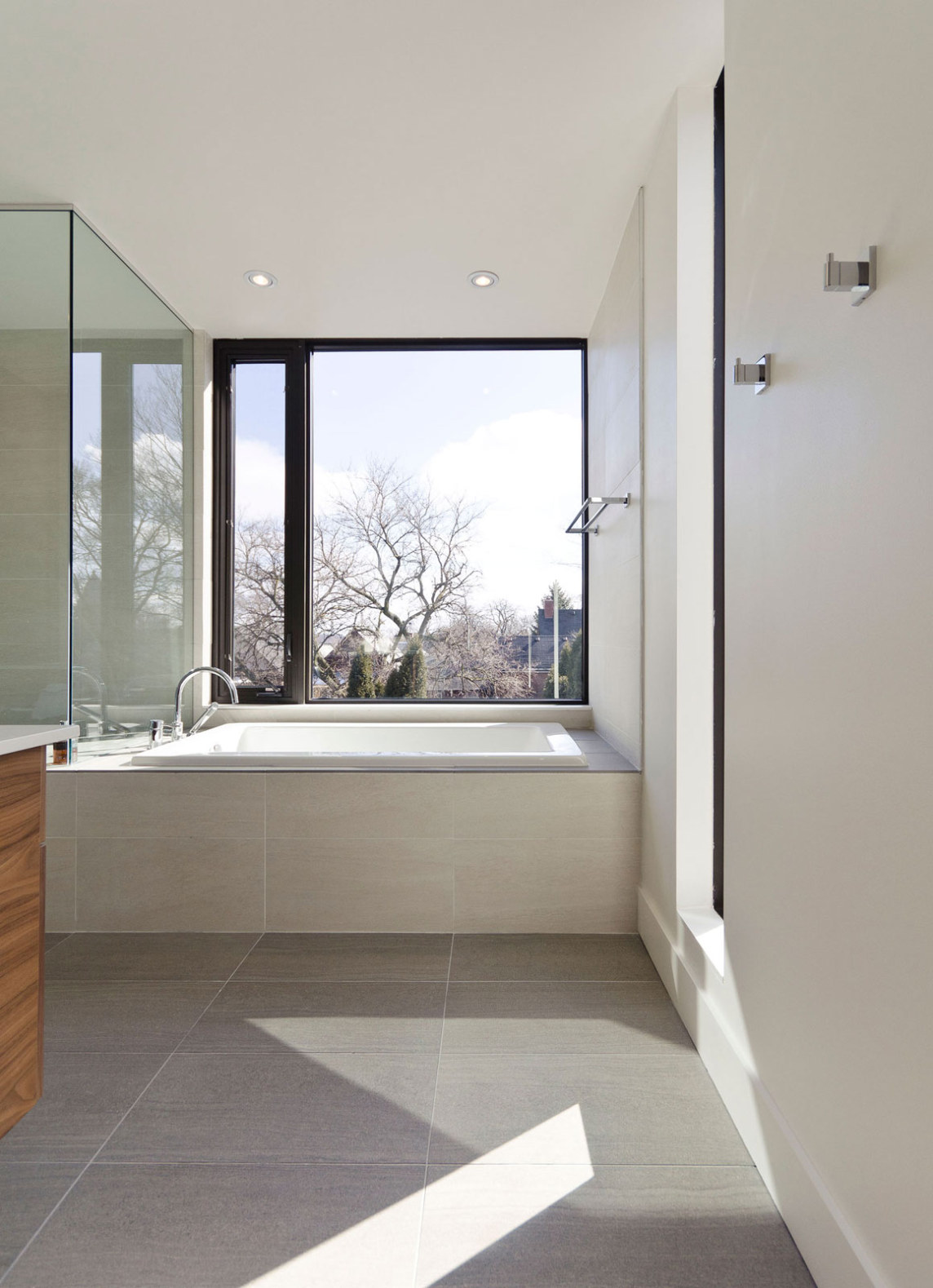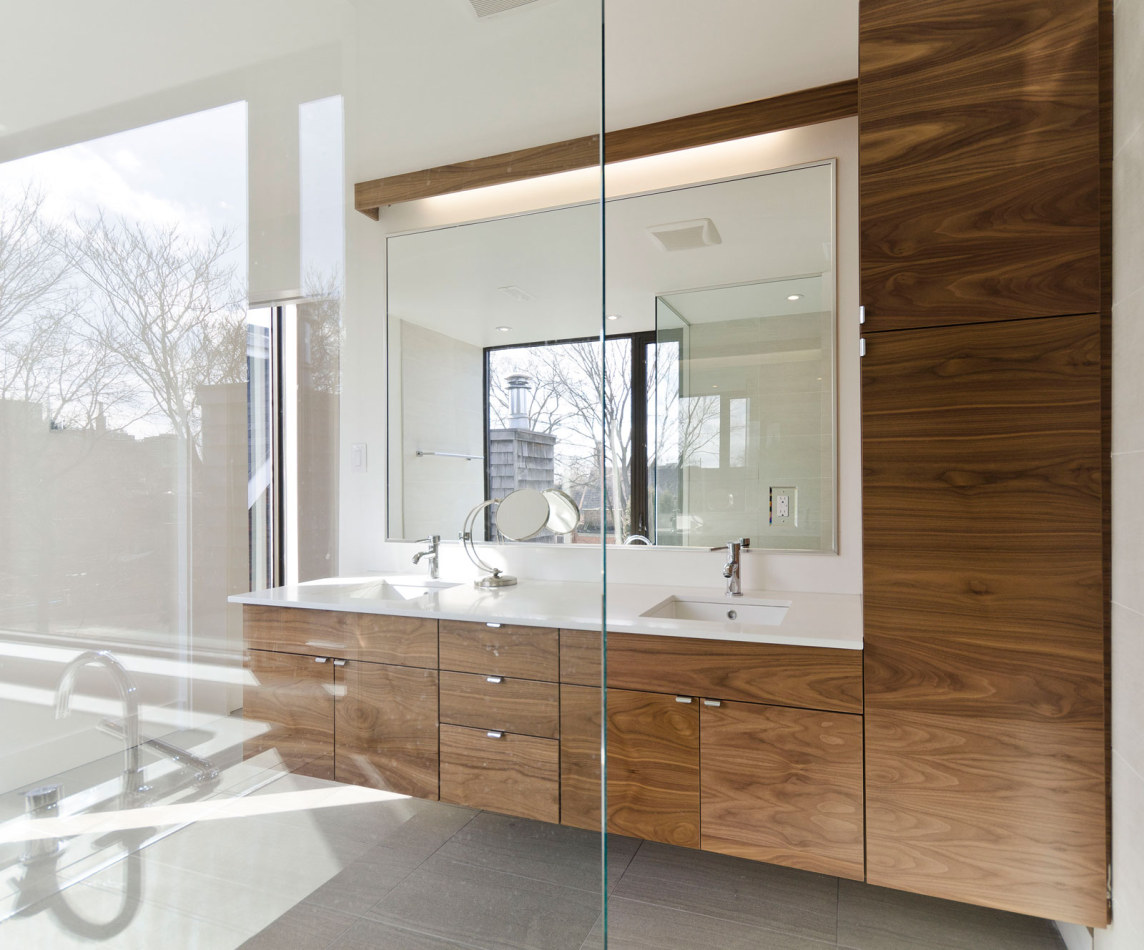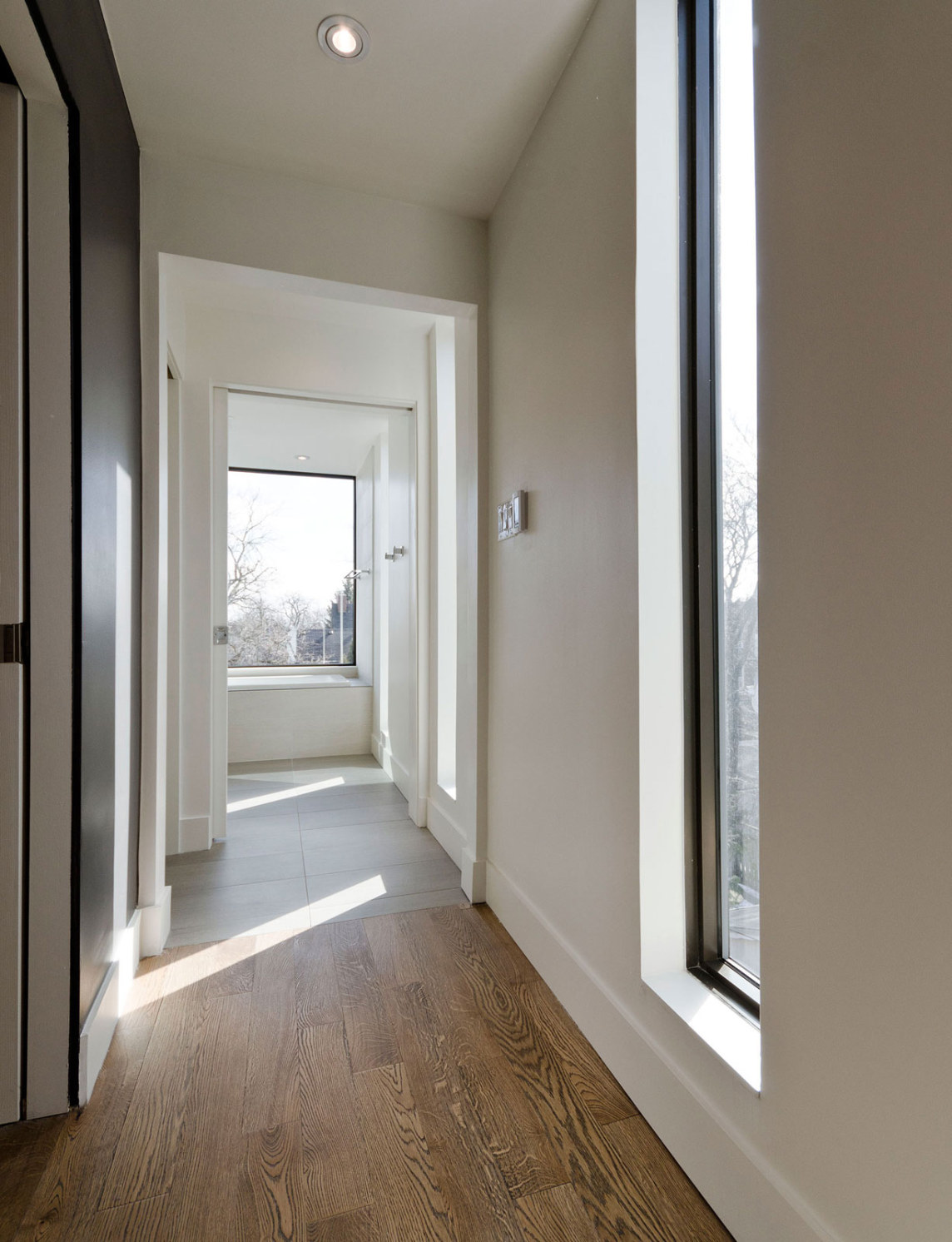 riverdale renovation
About this project
Previously a simple master bedroom with deck access to the rear garden, the 3rd storey of this existing turn of the century property in Riverdale sought to take better advantage of its footprint. The deck was worn and rarely used, whilst the 3rd storey master bedroom in its current state lacked functionality, and had grown tired aesthetically.
The renovation seeks to harmonize with its surroundings, through framing intimate views down the ever-flourishing garden, and tying the existing materiality of the buildings interior brick into a sharper more purposeful interior space.
Existing skylights to the bedroom flood natural light throughout, creating a warmth and glow. The proposed bathroom and walk-in closet further enhance the space, as a series of valance windows line the corridor which forms a link between new and old. Shards of light fill the corridor, flowing deep into the more private areas beyond.
It was important to not only maximize the envelope with a functional interior layout, but to also be mindful of how the clients daily routine needed to be captured and embraced to form a purposeful useable space. Although simple in diagrammatic form, the renovation explores some of the finer details that small spaces require in order to be complete and successful.
Details
Details:
875 sq/ft Renovation/Addition