River House Breaking Ground Early 2015!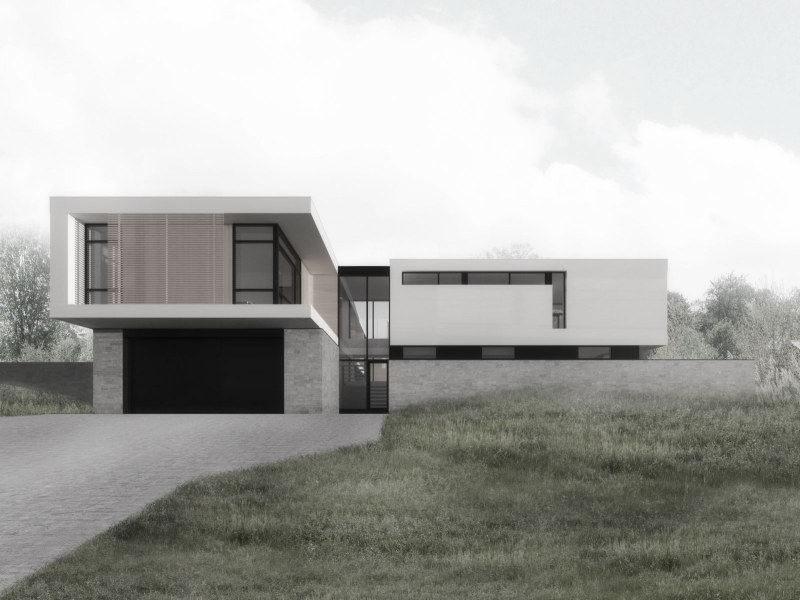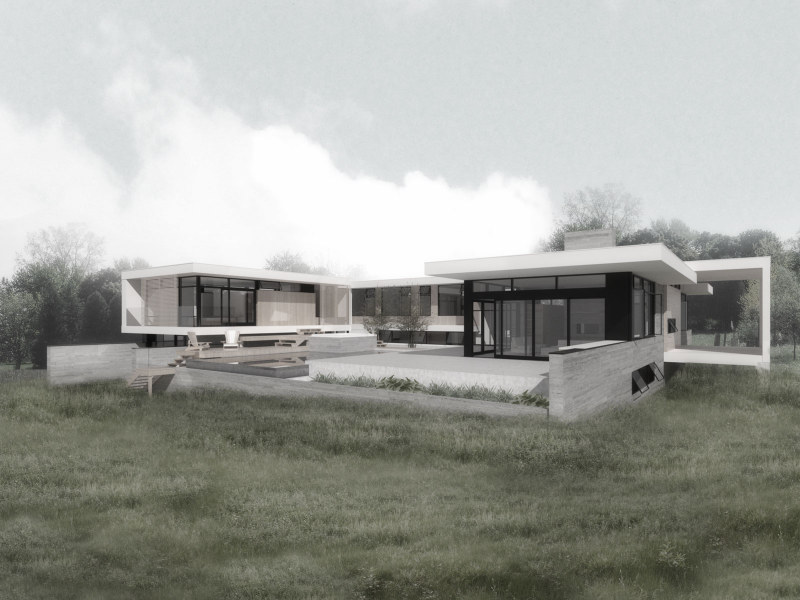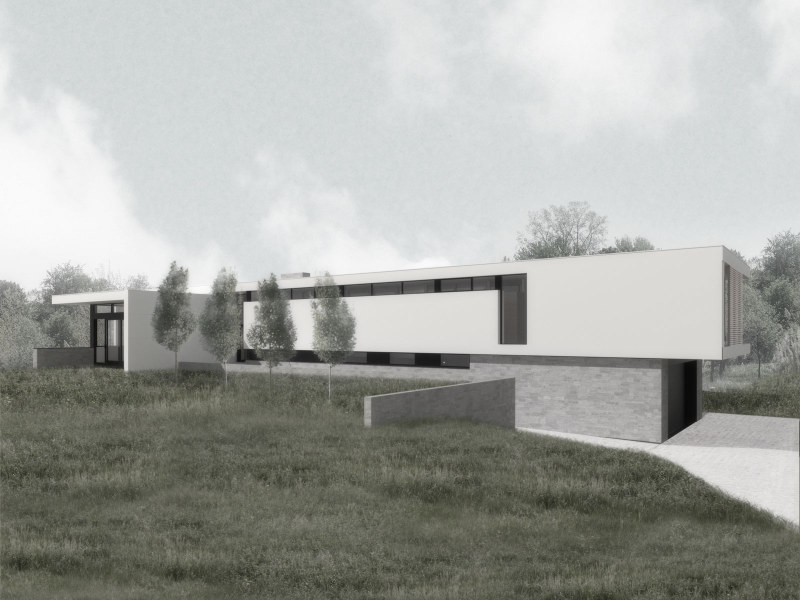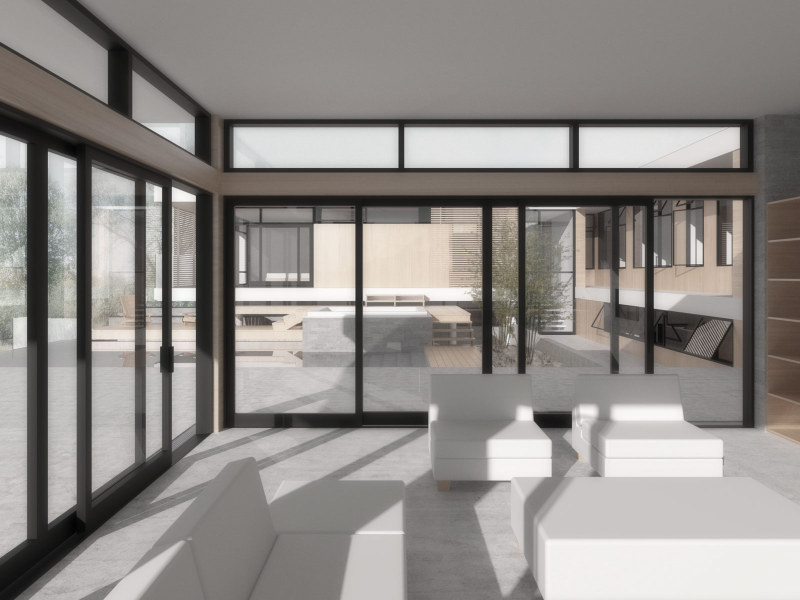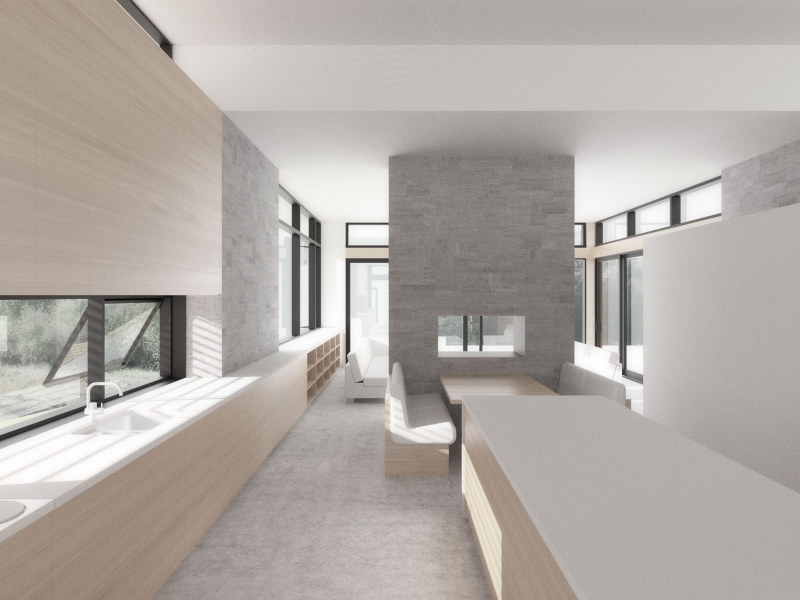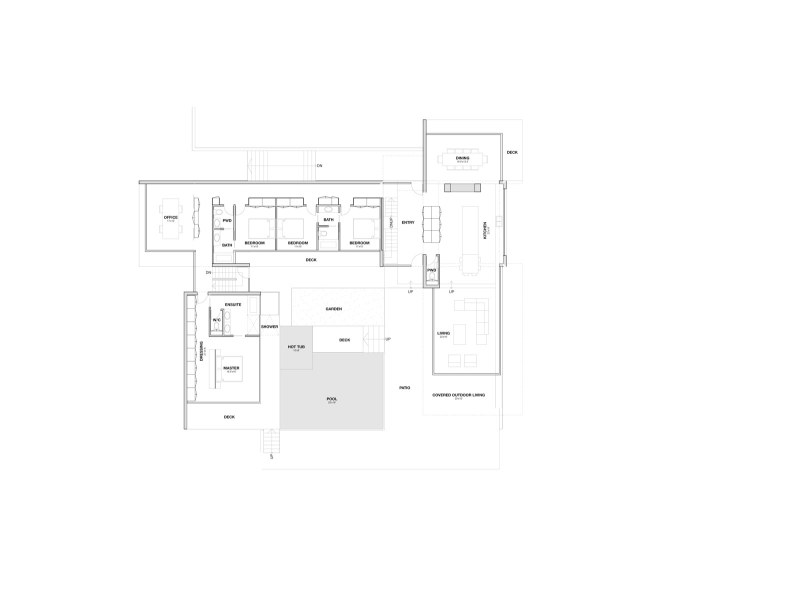 The long, low roof lines of this residence stretch out over the pastoral landscape of a river valley in Southern Ontario.
The courtyard scheme brings a sense of intimacy to the home's generous 6500 square feet, divided on 2 levels. The building's program is split into 3 wings, clearly defined by the massing of the building. Each wing spills out to the courtyard and provides shelter to the swimming pool, hot tub and garden.
As a venue for both entertaining and daily living, the main wing opens to the panoramic views and the sun's daily path. Rather than using walls to divide the living spaces, millwork and a double-sided fireplace help to define different uses while allowing the expansive ceiling plane to float continuously through. Boundaries between indoor and outdoor living are blurred with large expanses of glass, covered outdoor living space and wood-screened walls.
The slightly raised bedroom wing gains visual and acoustic privacy from the living wing while opening up to the courtyard.
The master suite also opens to the courtyard with direct access to a private deck and hot tub. An exercise room below the master suite opens to the view as the land gently slopes down towards the river. Direct access to the courtyard links the sauna and shower to the pool deck.
The the 4-car tandem garage and mud room are tucked discretely under the bedroom wing and a theatre, rec. room, and wine cellar are accommodated below the living wing. A secondary entrance to the lower level of the home allows separate access to the office as well as to a bedroom suite.