Ravenna Cottage Renderings…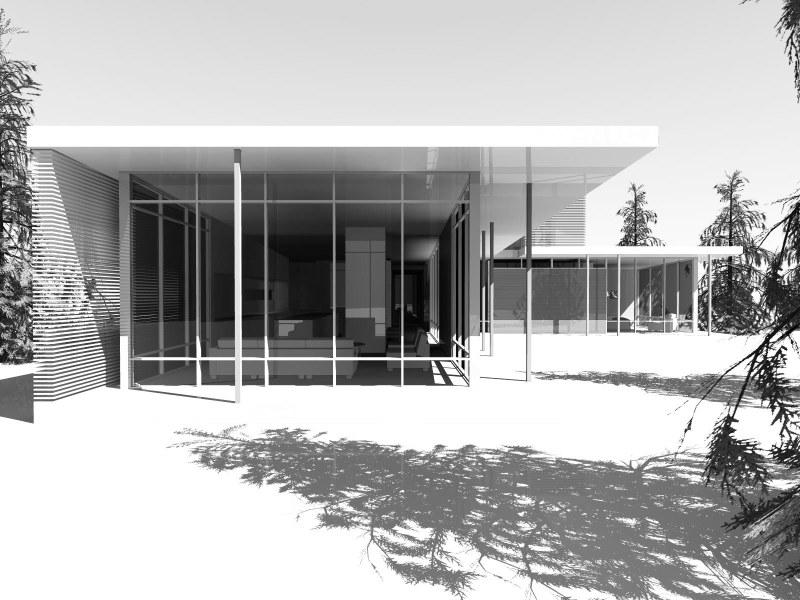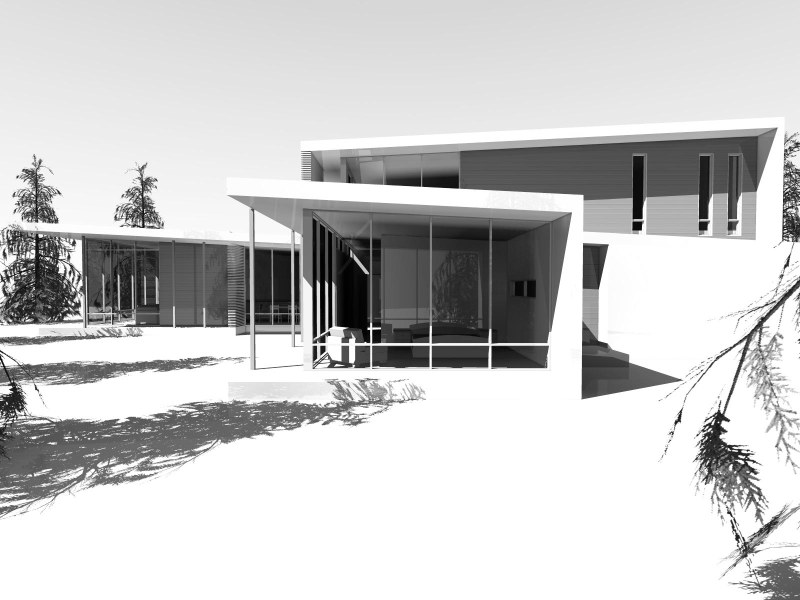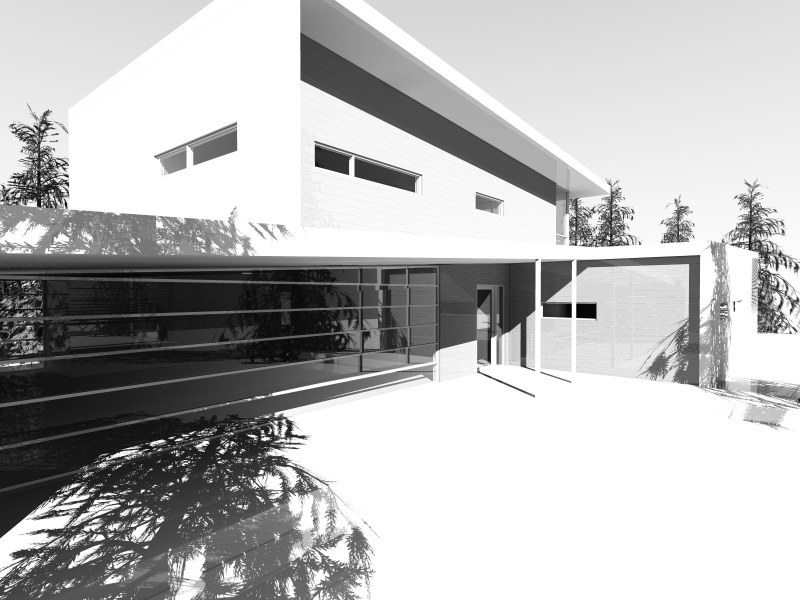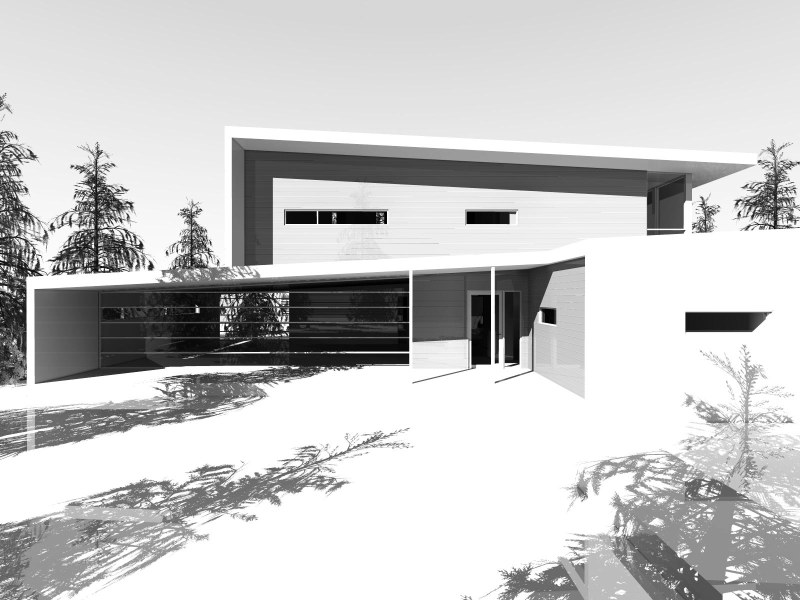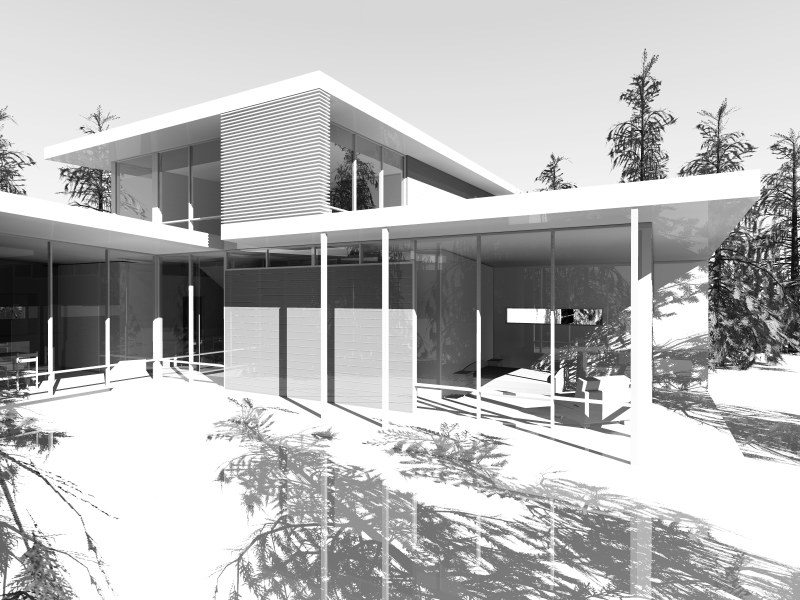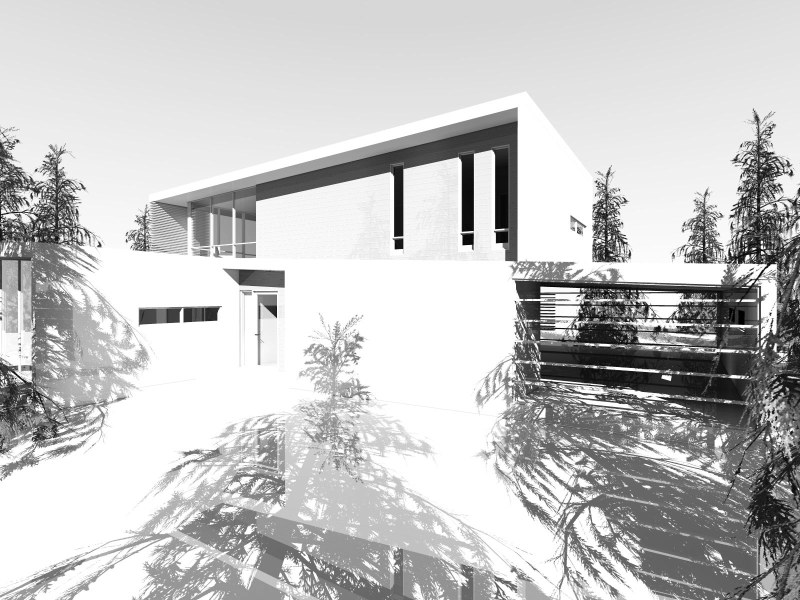 Located on a private lot south of Thornbury, Ontario, this new build cottage seeks to harmonize with its rural surroundings.
A family of four who enjoy time in the Thornbury area skiing hope to eventually reside in this cottage-come-house, and so planning for the long term was of primary importance. The floor plan remains simple and efficient, with open plan living spaces, and a more private master suite wrapping a central core of utilitarian spaces on the ground floor, and more secluded kids bedrooms and play space to an upper level.
As a family that both come and go with a great deal of ski equipment in hand, and also ones that entertain friends and family regularly, it was critical to devise a way to accommodate both the every day flow required for early morning departures to the slopes, but also to define a welcoming environment for guests. The building's layout addresses this need, affording the occupants the opportunity to flow with ease from one area to another, whilst always distinguishing the more private spaces from those that are more public.
With an open front to the lot and a street in close proximity it was key to define the buildings edge, and to create a threshold that is passed through to more private living quarters beyond. A harder less penetrated facade goes some way to create privacy to the north, on the street side, with larger openings to a secluded courtyard incorporated to the south.
The building is naturally ventilated, and so is heavily dependent on large overhangs to the south to control natural heating and cooling strategies in order to avoid over exposure.