leaside residence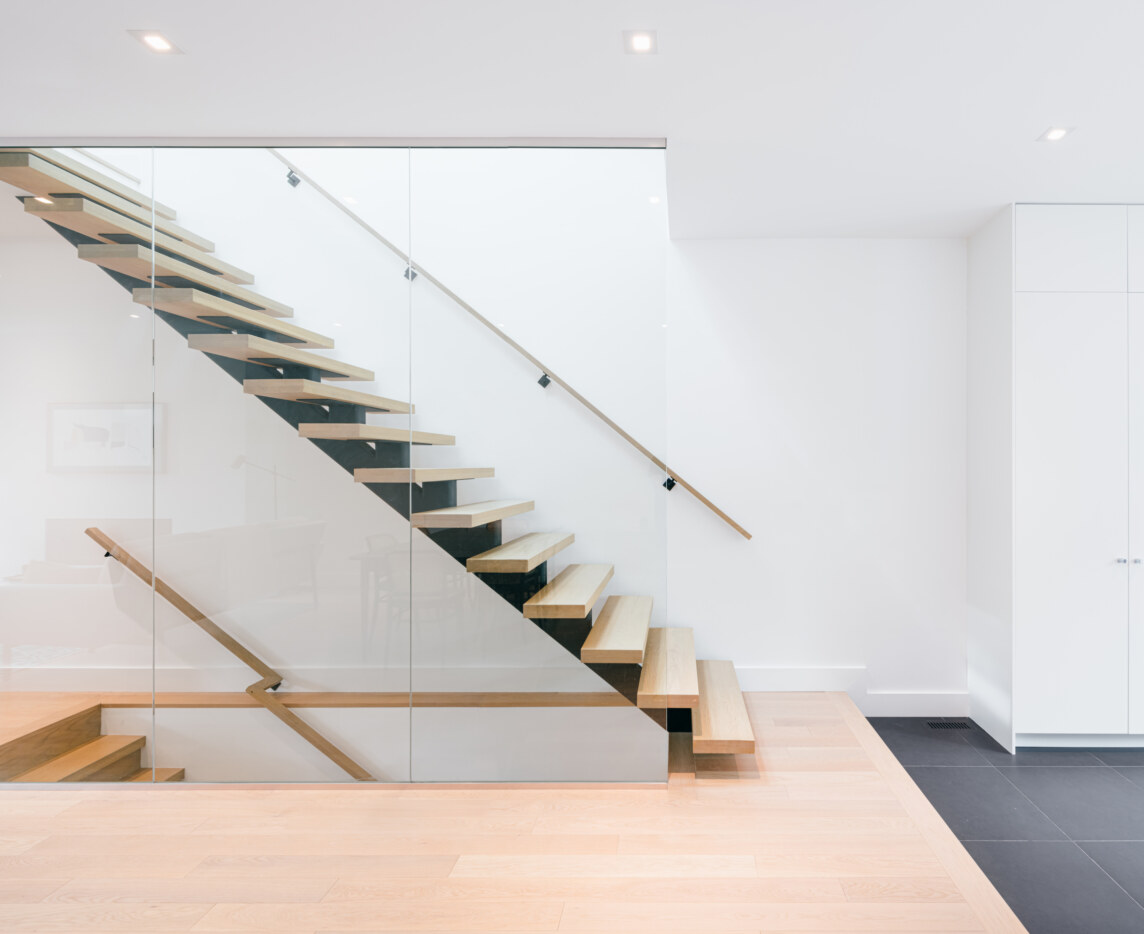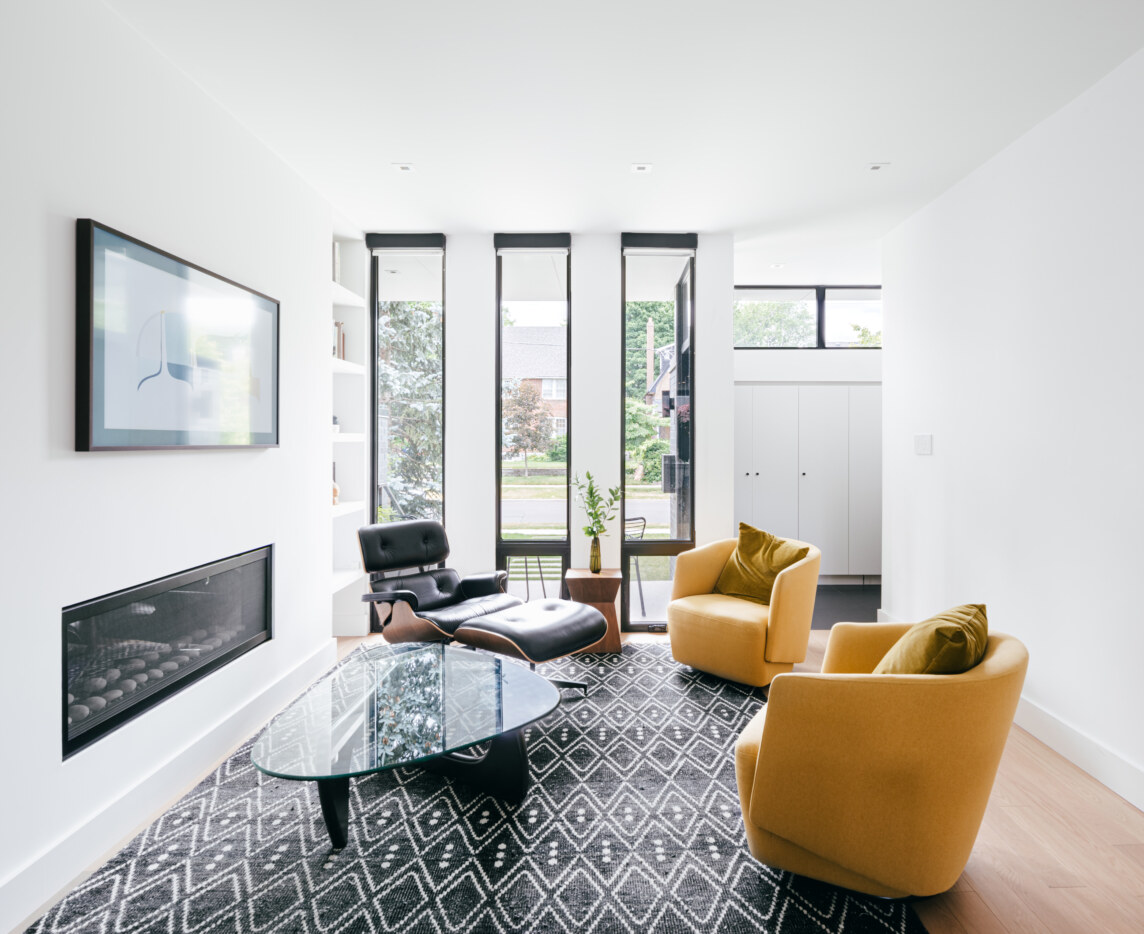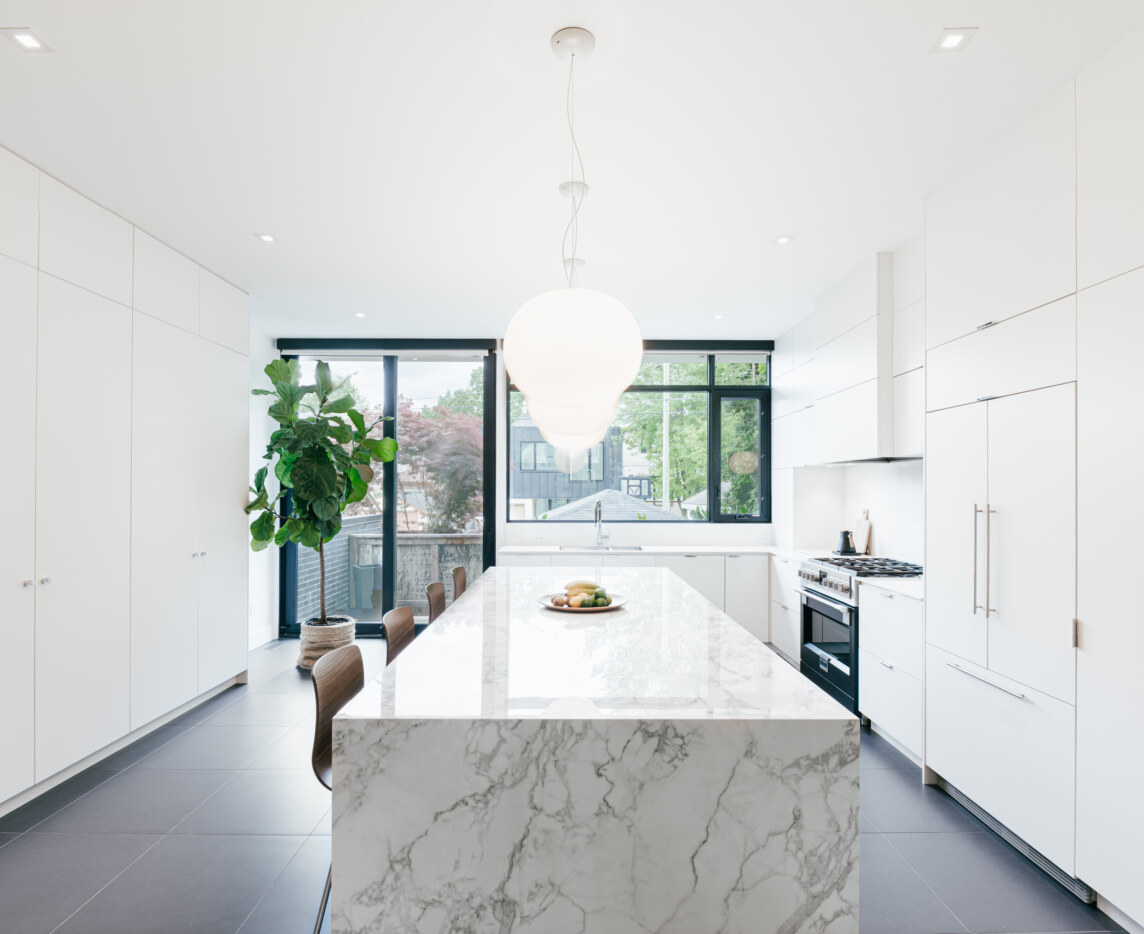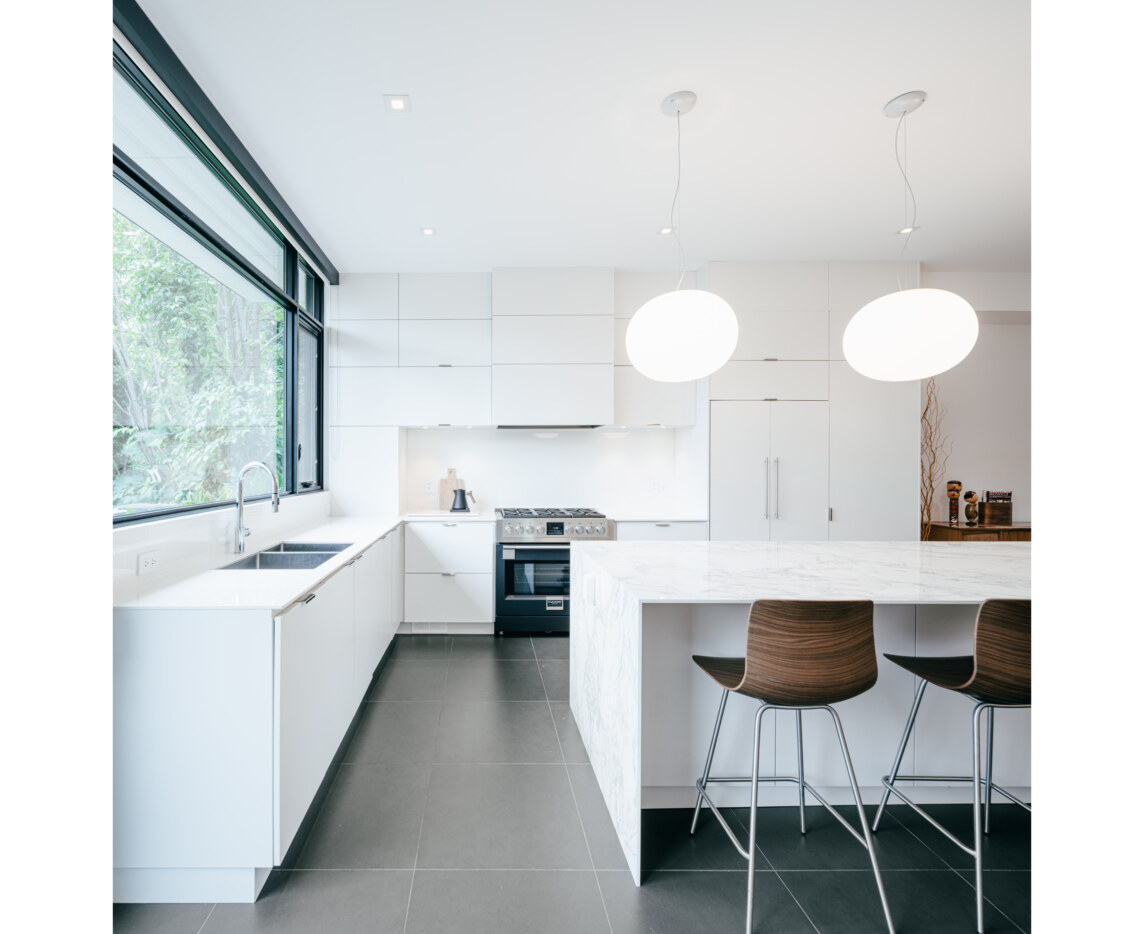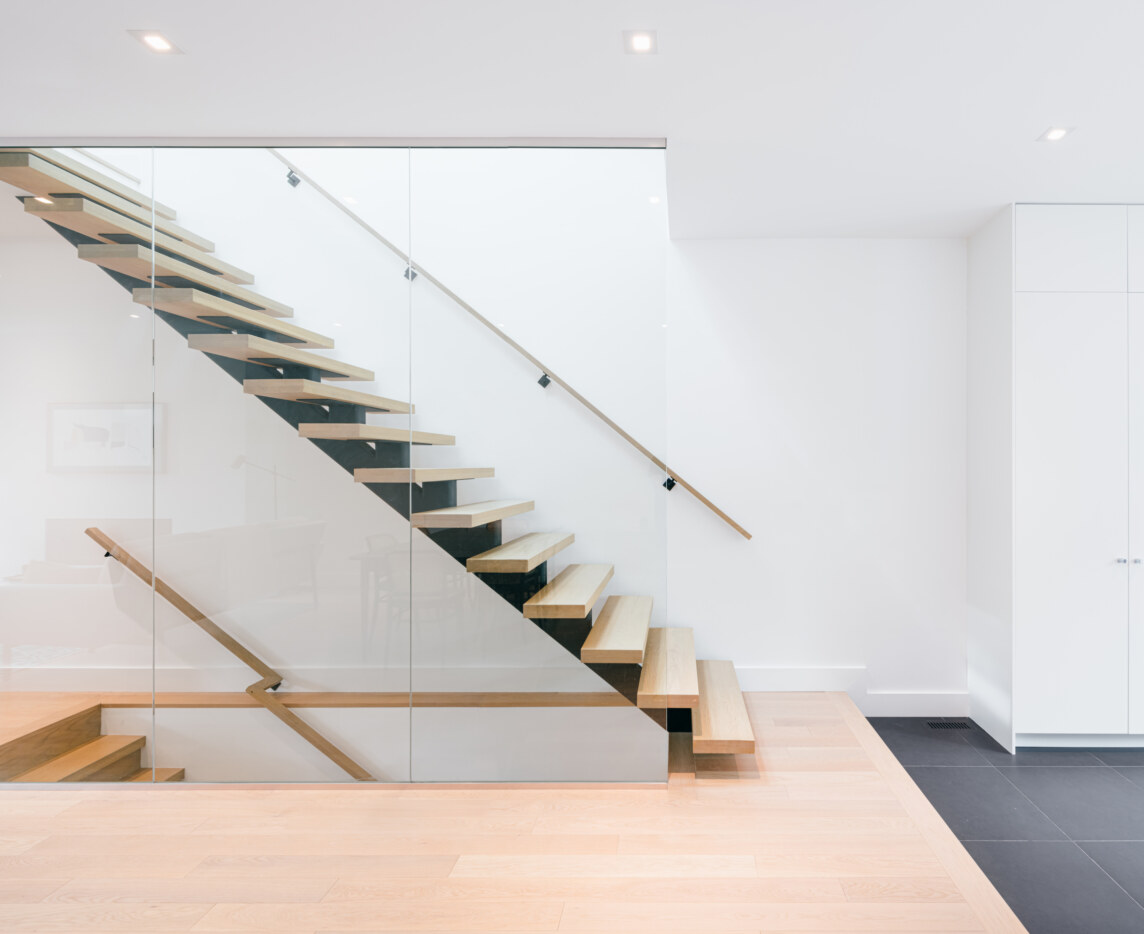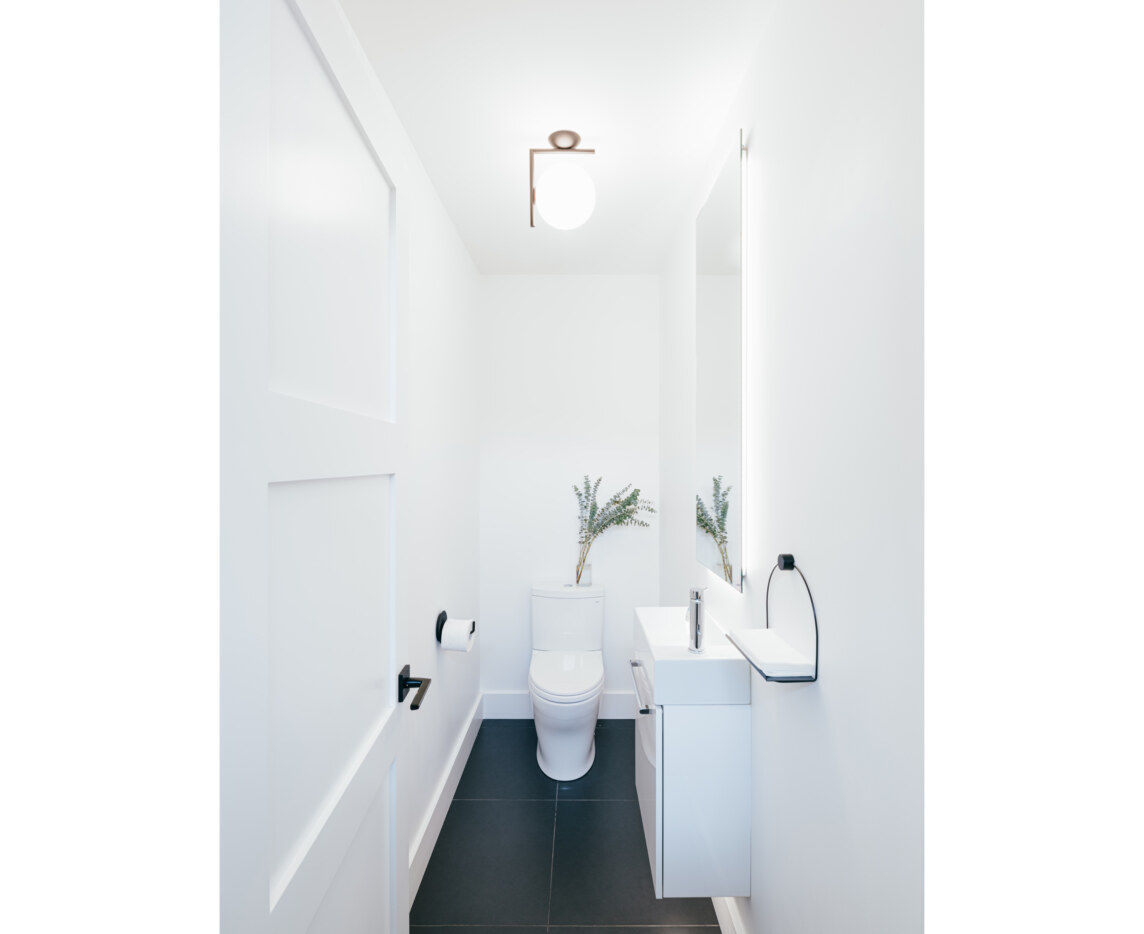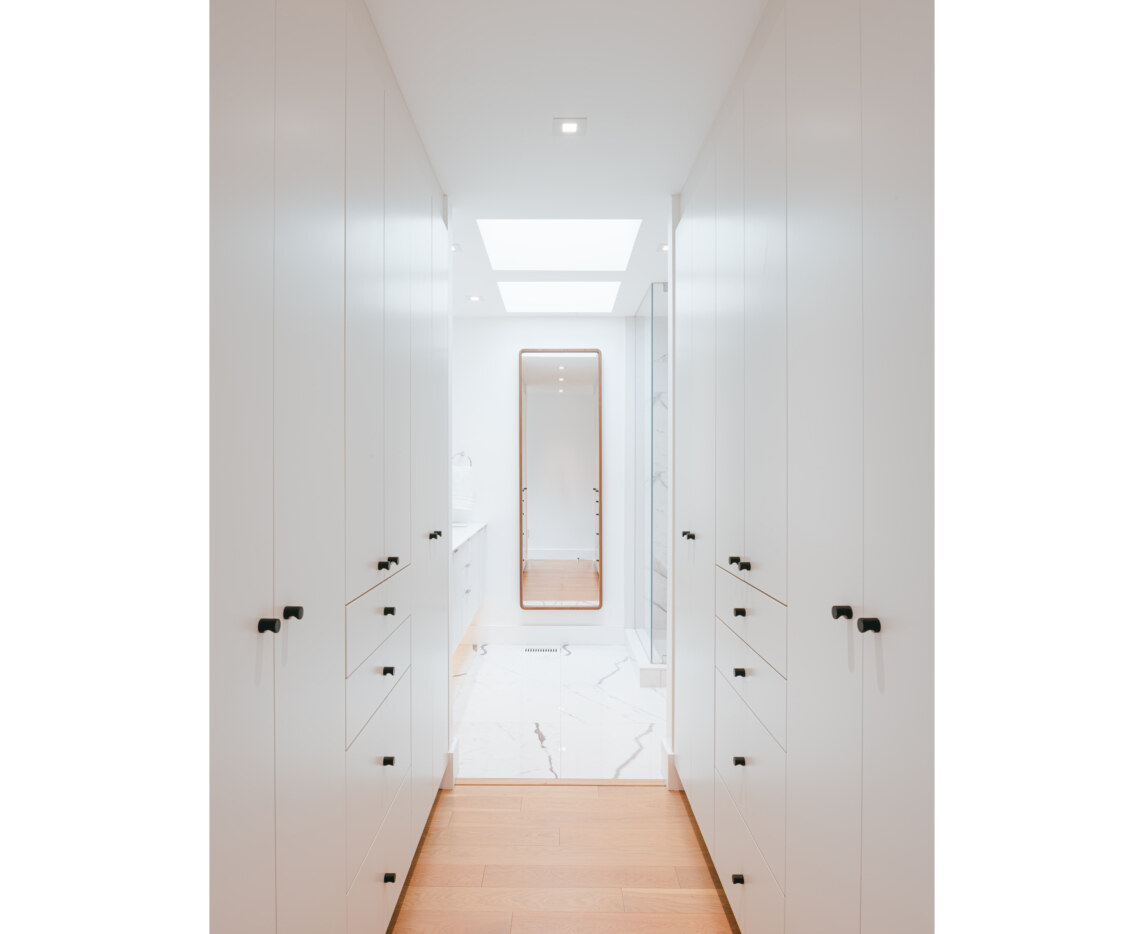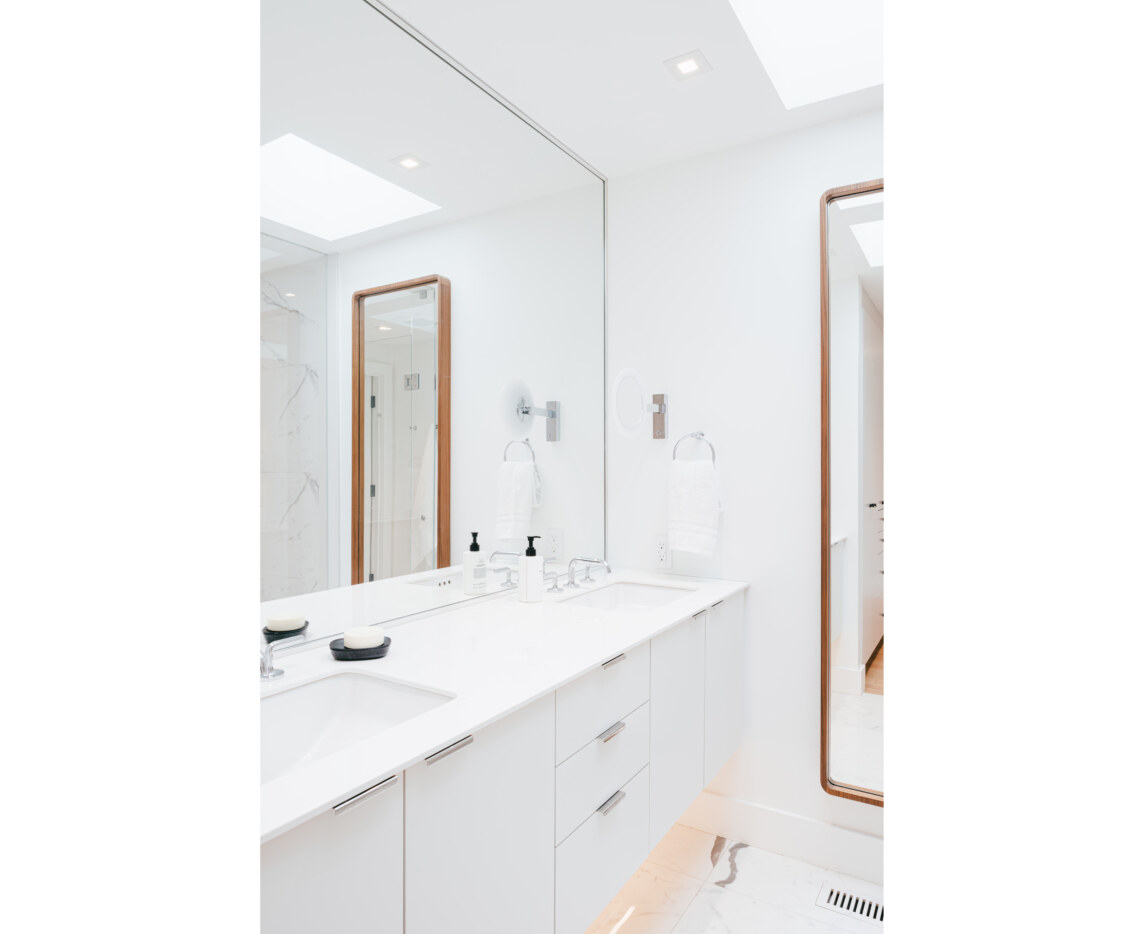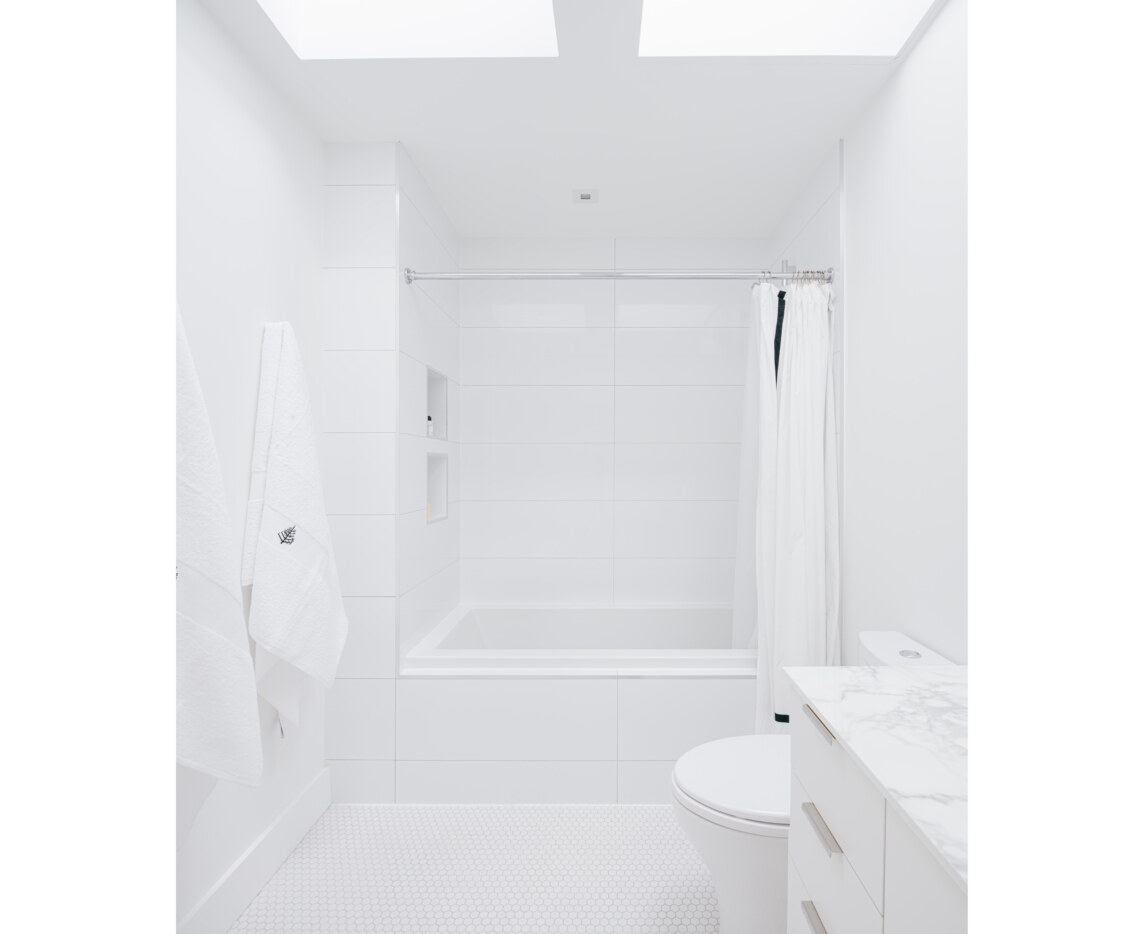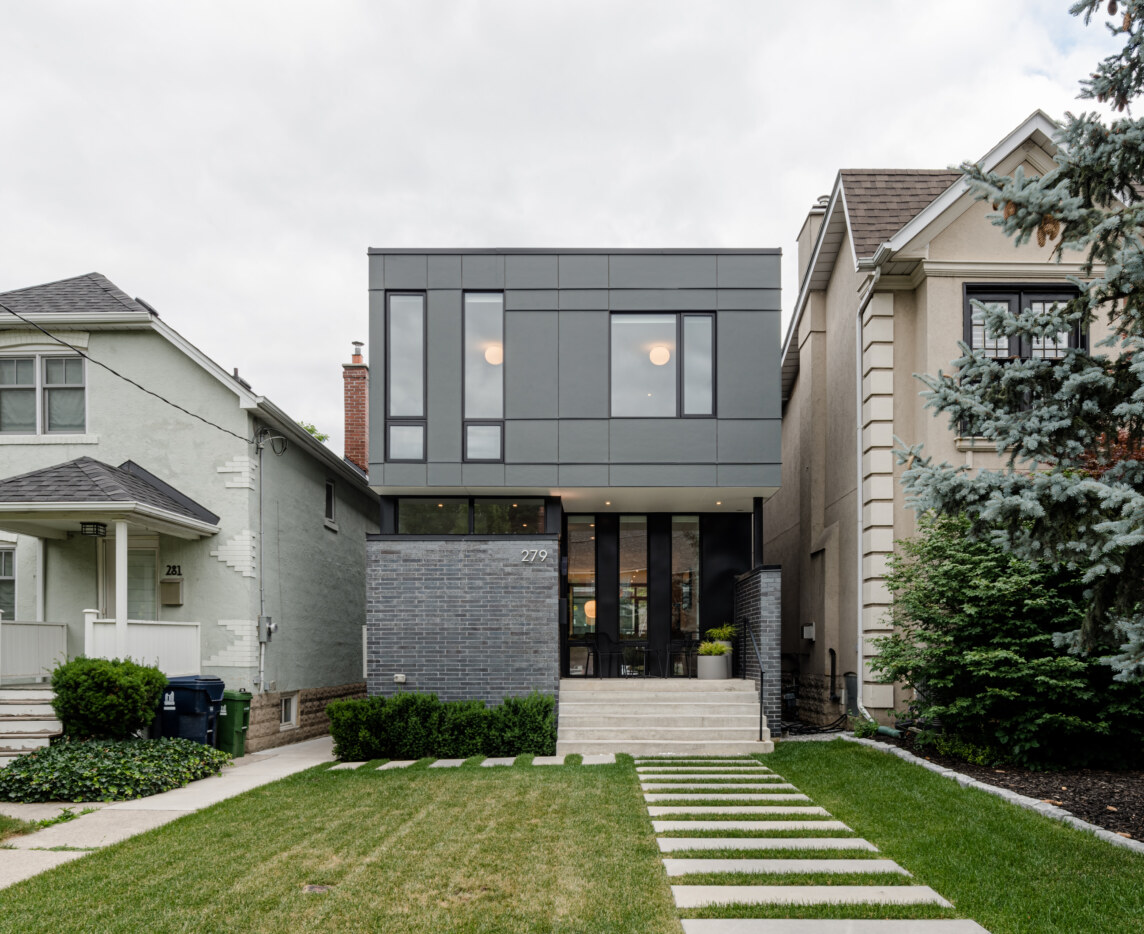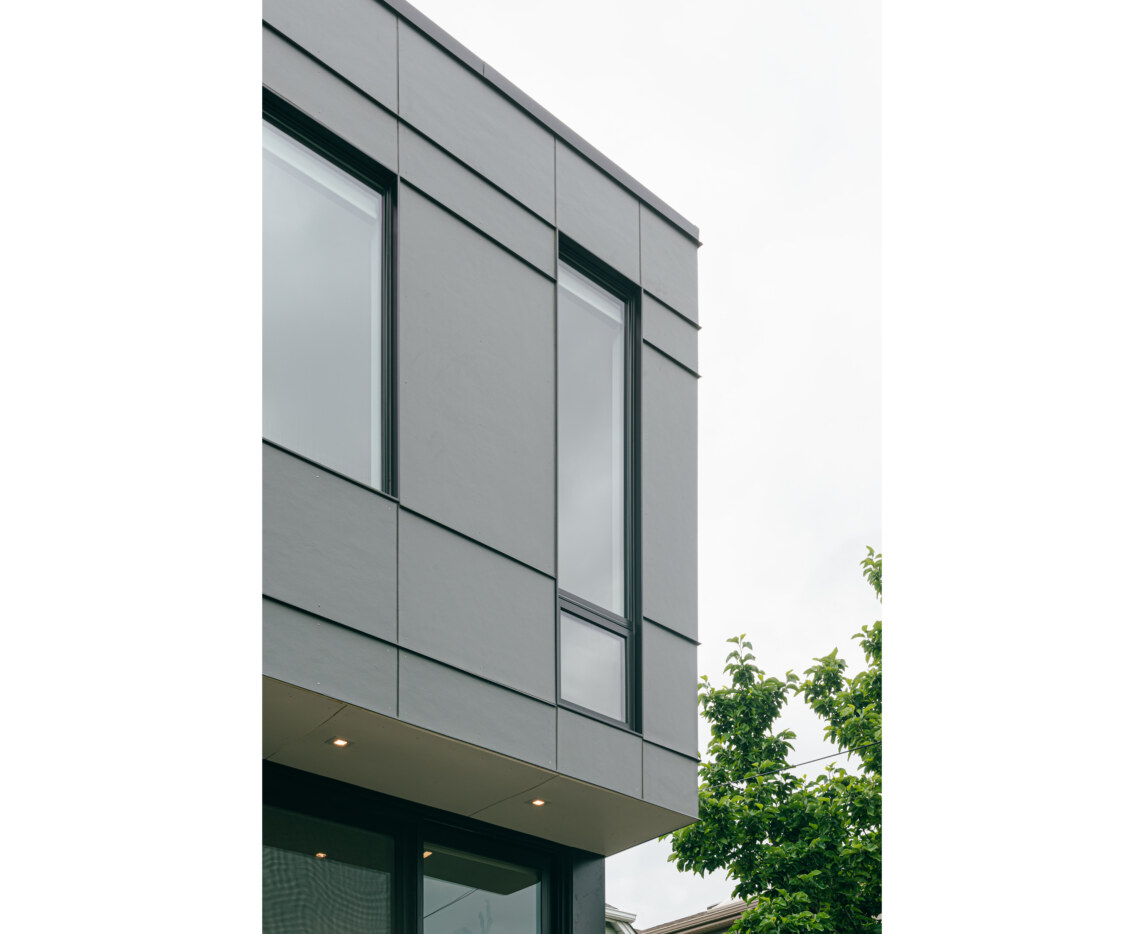 leaside residence
About this project
This 2,000 sq/ft new build home in Leaside was an exercise in taking advantage of every inch of space available on what is a very narrow (all be it deep) lot. The interior of the home very efficiently works in a generous kitchen space overlooking the rear yard, with an adjacent dining area that links to the front of the home where the primary living area is situated. A small powder room is located off the main entry which itself is tucked discreetly away from the street with its axis at 90 degrees to the front lot line. This move to rotate the entry allows for a more functional and efficient foyer with integrated storage that avoids penetrating too far into the depth of the home, thus freeing up critical space for the primary living areas.
In order to ensure the home felt bright, airy and spacious a series of skylights were located to the middle third of the home, filtering light down the very transparent staircase from the upper hall, down into the dining area which occupies the inner most part of the hone. A floor to ceiling continuous glass guard affords the dining room some incredible patterns of light throughout the day as the sun path shifts.
The rear of the home sees the introduction of a large lift and slide door and roomy windows above the wrap around kitchen counter enhancing connections to the rear garden. In contrast to this a series of slimmer valance windows to the front of the home bring in ample light, whilst also ensuring some degree fo privacy is maintained between the living room and street front beyond.
The primary bedroom suite takes advantage of the quietness of the rear of the property with views overlooking the garden and skylights to any spaces that don't have direct access to a window (due to the tight side yard setbacks not facilitating additional side windows), whilst two other bedrooms with a shared bathroom occupy the front of the home.
To the lower level a guest suite, recreational room and gym occupy the majority of the buildings footprint. Access from the rear yard parking spaces through a modest mudroom space also to this lower level ensures that there is room to dump winter boots and sports equipment without taking over the main levels primary living spaces day to day.
Photography: Rémi Carreiro
Builder: Lewitt Construction