Leaside Residence Underway!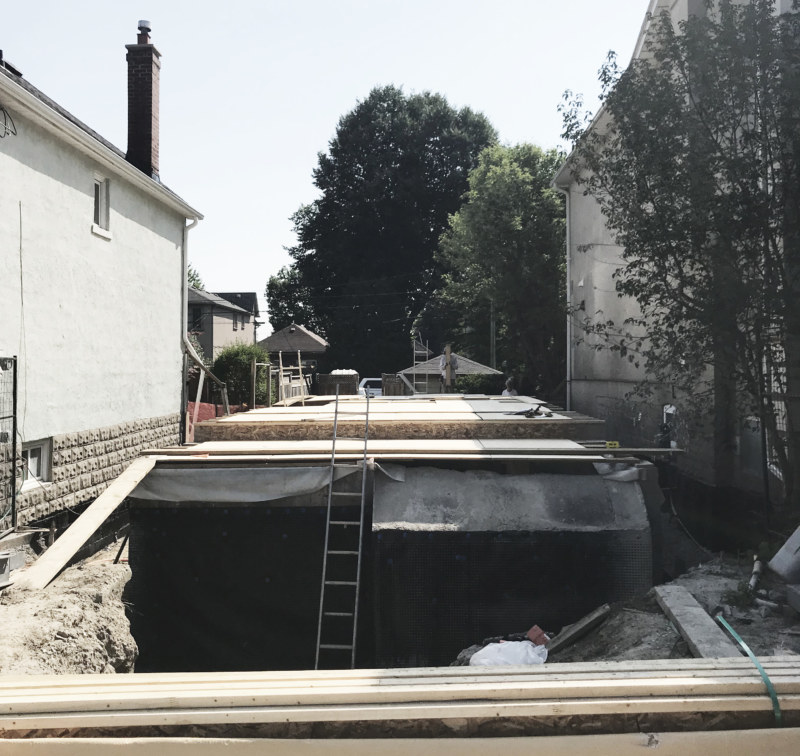 Lewitt Construction are heading up the construction of this 2,000 sq/ft new build home in Leaside, Toronto.
After dealing with a series of shoring issues as well as the implementation of 20+ helical piles and a grade beam to navigate the unexpectedly poor soil conditions at the basement level over the past few weeks it seems like its now full steam ahead with the ground floor framing underway!
We anticipate the steel frame to arrive and be installed early next week which will really begin to add some shape the building.
Further photographs will follow over the coming weeks as progress continues.